The last November Southport Weekender, but not the last Southport Weekender!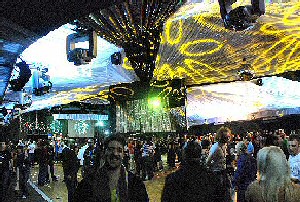 THE biannual music festival held at Pontins, just outside Southport, was held yet again from 6 November through to 8 November 2009. It is now the UK's longest running music festival and it has evolved massively from its beginnings as a small Soul Music Weekender. The event normally attract a 5000 capacity crowd to the indoor event and it now stands as the most musically diverse music weekender in the UK. It attracts people from as far as New Zealand, the USA and even Russia and China, yet locally little is still acknowledged or understood about this phenomenal event. It is even seen as one of the most important event on the world's music calendar by MTV and many top music names. It was awarded the title, 'The
Worlds Most Friendliest Music Event' via MTV. The crowds who arrive find a summer festival vibe, but without having to gamble with the British weather. Inside they find an awe-inspiring mass of musical tastes, split in to arenas, including the largest purpose built indoor dance room in the UK, known to many Weekender fans as the Powerhouse. Sadly this year, both the May and November events have seen a drop in numbers attending for the first time in its history, probably due to the economic climate, so the decision has been made to cancel the 2010 November Weekender and focus all attention on the May Weekender in 2010. Having said that, this year's events have been fantastic for every one attending. November was no exception to the high standards of musical talent and entertainment, with top live acts, like Mica Pari and India both performing in concert. It was not just singers and DJ's, the amazing Jazzanova band, featuring Paul Randolph and Azymuth played to packed out rooms; not forgetting the Sunburst Band as well! Also taking to the stage were Zed Bias Experience which featured Omar, Tawiah and Jenna G... I cannot leave out these two good acts either, Donaeo and Yasmeen. Unlike many three day events, Southport Weekender's history and diversity makes it an act in itself, but credit must go also to the many DJ's including many of the Weekender regulars like Norman Jay, Max Rees, Snowboy, Kev Beadle, Bob Jeffries, Terry Jones and Ansy Davies, to name just a few. Without them, the event would not be so much fun.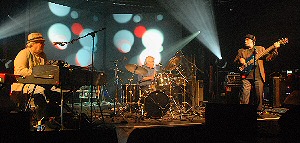 As they have scrapped the November event, expect a massive run on tickets for May 2010's event. With all focus now on the May 2010 event, and given the quality of the world's leading DJ talent and live acts which have previously contributed, expect to see some even more stunning accompanied live acts and guest PAs attending. Watch the battle to play at the next prestigious event commence very soon...! So book your tickets now by going to southportweekender.co.uk. Take note, India told the audience at this event:- "This is best soulful music event and this music is real music, unlike that on X-Factor." So don't miss out! Just take a look at the thousands of people on the Weekenders' forums, who had wanted to go in November, but were unable to attend and are now vowing never to miss another! For now we have a small taste of the event through the photographs our editor, Patrick Trollope, has taken at the event, with lots more being in next week's issue. To see this week's pictures, click on here now!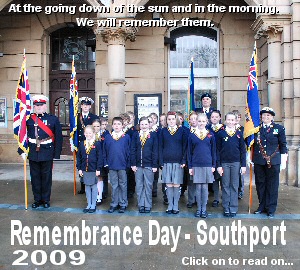 --- MORE NEWS REPORTS BELOW ---
Make over for ageing Pontin's site
BURGLARY, HOGHTON ARMS PUB, SOUTHPORT
ROBBERY, OAKFIELD ROAD, LIVERPOOL
CONSUMERS 'ENCOURAGED' TO CONSOLIDATE LOANS AS BANKRUPTCY RATES SET TO BREAK ALL RECORDS
Southport Weekender November 2009 - Our Photographic Coverage, Part One
SERIOUS ASSAULT IN NOIR BAR, LIVERPOOL
NEXT OF KIN BEATRICE GROGAN
Squirrel Pox Virus in Blundellsands
Remembrance Day - Southport
Hospital champions care with new campaign
North West housing associations back N.H.F. campaign on supported housing
Army Presentation Team Reception and Briefing
NEXT OF KIN BEATRICE GROGAN
FORMER MEP IMPRISONED FOR FIDDLING EXPENSES
Card & Craft Sale
NEXT OF KIN APPEAL - MAUREEN SHELDON
Formby Village Stands Still – Armistice Day 2009
Salvation Army Band and carol singers launch Christmas Present Appeal
Double Winner JLA scoops top industry awards
ROBBERY - MYRTLE STREET, LIVERPOOL CITY CENTRE
Exciting New Finds Highlight Importance of Marine Act
Firework Display was a real Blast
MUSEUM OF LIVERPOOL APPEAL
Southport Lyric Singers Concert 2010
20 children tell ChildLine's Merseyside base about female sex abusers
Man given Community Punishment Order for abusing A&E Staff
A MAGICAL CHRISTMAS CELEBRATION AT LIVERPOOL ONE
ASSAULT, SELINA ROAD, LIVERPOOL
DOG IN THE POND OPENS ITS DOORS FOR CHARITY
MISSING FROM HOME - ALLAN SCOTT
Charity Fashion Show for Children in Need & Rhys Jones
Arts In Prescot - Latest News
HAPPY BIRTHDAY


IAN ANDREW FAIRBROTHER
HAPPY BIRTHDAY!

From all your mates in the press...
If you have someone you want to say happy birthday to, for free,
then use the email address below to send us the names
you want us say happy birthday to, and/or a photograph.
Email us today!