Steve Hackett's Breaking Waves Tour Heading To Merseyside!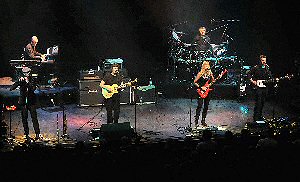 Photograph above by Lee Millward
NEVER to disappoint his avid UK fan base, Steve Hackett is due to play on Merseyside again, on Monday, 20 February 2012, this time at New Brighton's Floral Pavilion. This one night visit is part of the second leg of his UK tour called:- 'Breaking Waves.' The shows, featuring Hackett's Rock Band will feature some of his new work that is on his new album called:- 'album Beyond the Shrouded Horizon.' Steve is well known for pleasing his fans and might have a surprise as the support act that night is a tribute to Genesis'. One thing is for certain, as he is one of the worlds most talented and innovative rock musicians, he will be guaranteed to generated a highly enthusiastic performance.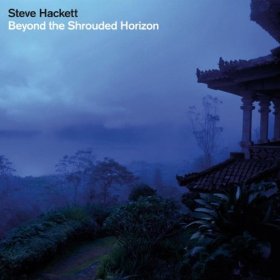 As for his new album, Beyond the Shrouded Horizon is Hackett's 24th studio album and delivers even more than his previous album called:- 'Out of The Tunnel's Mouth', which, up to now has been recognized by many as his strongest work to date. His new work is a fantastic blending of highly textured instrumentals with interesting styles from classical, jazz, and later world music and instruments. It is a true progressive rock album, that incorporated all the elements, including songs with lyrics on some tracks to deliver a very well polished abstract, fantasy based, tracks like many of Genesis' songs. Its atmospheric acoustic guitar work is also not that dominant and not too self-indulgent, that sometimes happens on prog rock tracks. Oddly this album could fit will alongside many classic rock albums from the 70's, yet it retains a very modern sound with its musical structure and instrument choices, that should make this an indelible part of the music landscape for years to come. just what you expect from someone who was inducted on the prestigious Rock and Roll Hall of Fame in New York (USA). So it would not be a surprise that his new tracks appear in some form on a feature film or TV series, or even both, as they lend themselves to that genre extremely well.
The rock band line-up for the tour will feature Lee Pomeroy on bass (Take That), as well as regular band members Roger King (keyboards), Gary O'Toole (drums & vocals), Rob Townsend (Various saxes, flute, whistle and vocals) and Amanda Lehmann (guitar and vocals).
If you want to attended this concert, it is on Monday, 20 February 2012 at New Brighton, Floral Pavillion. Tickets are priced £18.50 and £20.00 Call on:- 0151 666 0000 or visit:- floralpavilion.com for more information and to book tickets.
...Audio interview with Steve Hackett...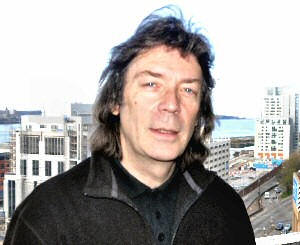 ON Thursday, 2 January 2012, we had the privilege of being allowed once again to interview the renowned former Genesis' lead guitarist Steve Hackett, who is now well into a prolific solo career. Hackett was a pioneered the 'tapping' technique with in rock, and it is clamed it influenced the likes of Eddie Van Halen and other virtuosos... His techniques are still being developed by Steve to this day, and he continues to develop them, influencing the rock scene on the way. In this interview he tells us how draws on experiences from day to day, experimentation, and his wide repertoire of musical styles from modern pop to jazz and even opera to create his new works. To play the interview in a new window click on here now or to hear on here press play below.
This player uses Silverlight

Flash user click on here
...HAPPY BIRTHDAY...
Nebi Kulbak - Happy Birthday from all the staff at Neville Street SFC, Southport.
Happy Birthday Terry Belloin - 51 with love from Vanessa xXx Also Terry the staff at Derbyshires say "Have a fantastic day!"

Jenny Smith - We hope you have the purrfect birthday on the Town, from all your friends...!!!
I

f you have someone you want to say happy birthday to, for free,

then

use the email address below to send us the names

you want us say

happy birthday to, and/or a photograph.

Email us today!