4th Junior Doctors' strike has taken place, is 5th on the cards?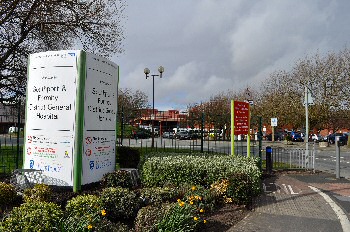 ON 6 April to 8 April 2016, Liverpool, Ormskirk, Southport Hospital's junior doctors walked out on the 4th strike, that lasted 48 hours, along with many other NHS Junior Doctors' across England, in the dispute over changes to contracts. Ministers drew up plans to change the contracts of NHS Junior Doctors back in 2012, but it was blocked and talks started with unions. Sadly, these talks broke down in 2014 and this led to industrial action. The talks restarted at the end of 2015, at the conciliation service ACAS, an organisation devoted to preventing and resolving employment disputes, but a deal could not be reached. Then ministers announced in February 2016 they would be imposing the contract from the summer (2016). This breakdown in negotiations then lead to the dispute in England escalating further, resulting in the first full walkout in the history of the NHS. Now this ongoing action and the latest strike has been branded by some, like Health Secretary, Jeremy Hunt, as:- "irresponsible and disproportionate," but others like the British Medical Association (BMA) say:- "the Government has left them with no other choice." If you do not know already, the BMA is a professional body that represents over 170,000 doctors in the UK, some of them are the junior doctors who are affected by the changes being pushed through by the Government. We are told that the BMA are still urging the Government to get back round the table and end the dispute through talks, but sadly, as of yet, both sides do not show any signs of backing down. Another planned walkout, in England, is likely to go ahead, over 26 April and 27 April 2016, if this situation is not resolved soon. Dr Johann Malawana, who is the junior doctors' BMA Union Leader has said that:- "No junior doctor wants to take this action, but we have been left with no choice. We regret any disruption caused to patients and have given trusts enough notice for them to plan ahead. I think it's disappointing and we want the government to get back around the table and end this dispute through talks."

Sadly the row is now increasingly fraught and is highly complex to explain. The information about the dispute can be read in a .PDF that can be downloaded by clicking on here. This file can also be found on the BMA's website.

Are you a junior doctors' taking part in this dispute? Have you been affected by the strike? Please email us now with your thoughts and views via:- News24@SouthportReporter.com.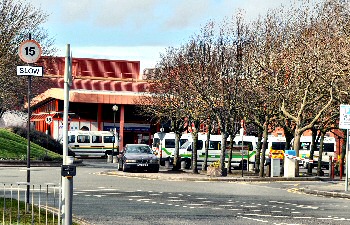 Advanced Notice:- Junior Doctors' Strike - 26 April and 27 April 2016. This will again be a full withdrawal of labour, running between the hours of 8am and 5pm, on Tuesday, 26 April to Wednesday, 27 April 2016. This next strike will last 18 hours in total, should it go ahead.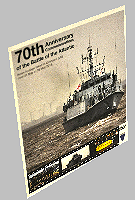 THE video footage we have taken at the 70th BOA events this year in Liverpool has now been fully edited is available to buy, on a DVD, from our Online Shop, on Mersey Reporter very soon. For each DVD sold, £3.00 will go to the Liverpool's Lord Mayor's Charity Appeal. (Registered Charity No. 229539) At this stage we can only do UK postage options, but if you are outside the UK, you can still order copies, but only via emailing our newsroom at:- news24@merseyreporter.com with your FULL address and we will get back to you with a postage cost and a payment link, should you wish to continue.