Retail sales down and rates going up, small businesses sound SOS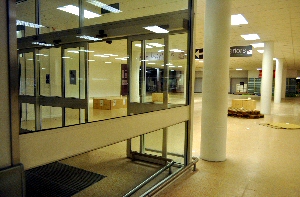 AS retail sales are reportedly falling across the UK and small businesses struggle with higher and higher rents, banks charges, pay rises, pension and NI contributions, and the situation for most is at crisis point. Now the UK's Chancellor is being urged to intervene as an increase in business rates, set for April 2017, is now being reported as:- "the straw that broke the camel's back."

The Institute of Directors has also urged the Government to "level the playing field" to help smaller businesses. This followed on from a statement issued by Mark Rigby, the chief executive of CVS, who told the media that:- "April's rise in rates will serve as a 'hammer blow' to small shops, and the consideration should now be to ensure that they are in fact paying fair and accurate rates." His statement was backed up after specialists CVS showed that high street retailers in parts of the country are facing rises of up to 150% in business rates.

So what's at stake and why is a rate rise such an issue? With all the economic uncertainty and banks unwilling to lend small businesses money or even allow proper overdraft facilities, many small businesses just can't afford any more pressure on their finances. Add to that the fact pay is due to increase again later this year; many businesses now face a big challenge to stay afloat. The result of all this pressure added to the new business rates will in effect see many small firms forced to close or to cut staff, if help is not offered soon.

Job losses and the closure of small businesses will see monopolies emerge, with big businesses taking over and high streets becoming deserted. This rise shockingly is not just affecting the retail sector, but all businesses. As Brexit is looming ever closer any loss small businesses in local areas will only serve to destabilise the UK's fragile jobs market and the UK's economies. Now more than ever the UK should be supporting local small businesses, as that is what keeps cash in the UK economy, but the new rates favour bigger businesses. Strangely, even big businesses are concerned as they will also see added pressure put on them. For big businesses, they can ride out a bit more easily than many small businesses, but even they face the problem, how to pass the costs on and absorb them when cash is in very short supply.

Labour Councillor Nina Killen commented:- "There has to be a fairer way to raise business taxes than business rates which are based on property value not profits."

A Sefton businessman, who does not want to be named as he is worried his staff might panic said:- "This business has been passed down to me from my father and it was passed to him from his father. I stay open, I fail; I close, I fail. How is this good economics for the UK? I just can't keep going at this rate. If we do not get a break in the rises in costs, I will have to think hard about our future. I don't know what to do. If I cut staff, it's a sticking plaster at best. I have to think what happens if I decided to close. Both cutting staff and closing will cost me and probably make me bankrupt. I have my staff to think about as well. They depend on the jobs I offer them. We do not have any help and unlike international businesses and major national businesses, we can't rely on size within the market to keep us alive. It's just a devastating climate we are living in... If there is a conspiracy to close all small businesses in the UK, it would read like this. In reality, sadly, this is yet again ill thought out politics and planning. What fascinates me is that in Southport and surrounding areas, along with many other small towns and cities, businesses have been affected for years by this issue, yet only when London is in danger you see it hits the headlines!"

Another person added:- "Interestingly, this reflects that of how domestic rates are set which has also recently been linked to poverty and the way that many households are slowly being squeezed."

It appears that the UK Government sees Small businesses as fair game for raiding. Not only do they have to pay increasing wages for their staff, however legitimately the claim may be for higher wages is, and to contribute to health and welfare benefit provision. Now they are expected to provide matching funding for workers' pensions too. Not every employer has a magic porridge pot, often the presumably "wealthy" would be the exploiter in struggling to make any profit at all, but small businesses are viewed in the same way as large multi nationals by the politicians. They face the same demands and are expected to "cough up and not complain." They can't, like some multi nationals, hide profits in elaborate schemes, but increasingly they face less support, grants and other forms of funding, yet are asked to pay the same as the big boys. Yes, this is 'business' but realistically, is it the type of business that helps our nation?
Now some big firms are receiving lower rate demands while small, local businesses are trying to cope with higher ones! Claims to be sensitive to the needs of the smaller employers seem to be far from reality. Even advice is patchy and legal aid nonexistent, so they can be exposed to exploiters on all sides, without the same support that workers in the big businesses have access to. What can the Government offer that will really help protect the jobs of the workers and also those of the employers themselves?
Too many small businesses are going to the wall because of such discriminations. What are your views about rates? Are you affected by this and is your business facing closure? Do you know a better way to implement Tax on businesses?
Please email us to:- News24@SouthportReporter.com with your thoughts on this issue and any related issues. We will withhold your name, should you make such a request.