Surprise and shock as 100mph+ winds batter UK
Photographs by Patrick Trollope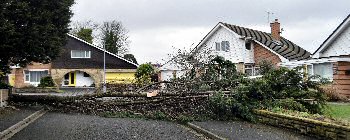 STORM Doris cause disruption across Merseyside and much of the North West, with flights cancelled, trains delayed and even the Port of Liverpool having to be shut down. As the storm blasted over the UK, it sadly left 3 dead, 2 women and a male, and also Sadly a few throughout the UK were left fighting for the lives after accidents due to the gale.

As a direct result the public on Merseyside along with other parts of the North West, England, were rightly advised to avoid any non-essential travel and stay indoors if possible.

On Merseyside wind speeds topped 110mph at times, resulting in multiple incidents of structural collapse of buildings. High winds and damp waterlogged ground resulted in multiple reports of fallen trees, dangerous roof tiles and signage amongst other things causing in travel chaos.

As we mentioned earlier, Peel Ports, who run the Liverpool Docks, had to shut down all operations:- "Safety of all on the site is our highest priority! We would like to thank everyone for their understanding. We had no choice but to take this very unusual step and close down our operations until the wind speeds had reduced, for the safety of our employees, contractors and customers. We recorded gusts of over 100mph."

Safety concerns led to many bus services and also Mersey Ferries suspending operations, adding to the disruption.

Co-op Insurance told us that:- "With the impacts of Storm Doris being seen across the UK, we have received more storm claims in 24 hours than we've seen in the whole of 2017. The Midlands was the worst hit, seeing 39% of claims, followed by the North West at 23% and London just 16%. Most of these claims are mostly low in severity with slipped tiles, and property and vehicle damage due to falling trees and branches."
Jonathan Guy, Head of Claims at Co-op Insurance, said:- "If you do have any neighbours who may need support, check to see if they need your help. If your property has been damaged by the bad weather, contact your insurer as soon as possible so that they can assess the level of damage and make the necessary arrangements to deal with your claim."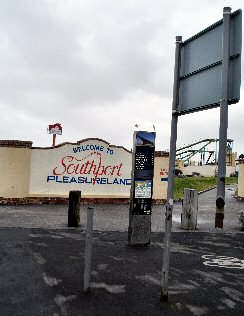 Amanda Stretton, Motoring Editor, at Confused.com, said:- "This just shows us that type of weather requires the most care and preparation if you're to stay safe. When the weather turns and you're out in your vehicle, it can be tempting to put your foot down and drive home as quickly as possible. However, powerful winds, wet roads and excessive speeds spell trouble. Our research reveals a quarter of drivers have had an accident or near miss on account of bad weather conditions. In particular, drivers should be aware of the effect stormy weather will have on their driving ability, with one in ten having lost control of their car and 40% having skidded on account of troublesome weather conditions. As well as being more vigilant in these conditions, drivers need to plan their journeys in advance. Leaving home at least 10 minutes earlier, in order to prepare their car and drive carefully, will help drivers to avoid that potentially dangerous mad rush to work and reduce the likelihood of any accidents that could take place"

Now, how many of us did what Amanda suggested?

So let us know if this very fast moving storm affected you? Did the weather conditions damage anything? Let us know via emailing us to:- News24@SouthportReporter.com.

If you do have damage what should you do? Co-op Insurance said that:- "In the 1st instance, look to secure your property, but don't tackle anything that appears to be dangerous, such as going on the roof to check tiles. The advice is to call an expert out to assess the damage before putting yourself at risk! Secondly, contact your insurer's helpline, as they will be able to offer advice and guidance on how to get the damages to your property repaired quickly. Damage to the building will be covered by your 'Home Insurance' or in the case of a business, your 'Business Insurance' provider. Damage to your possessions will often be covered by your contents provider or stock insurance cover. Some policies will cover both, so check to see. Provide your insurer with an accurate report of what's been damaged and when it took place. Be sure to send your insurer any receipts or photos you have for items that are damaged, as this will help them evaluate the extent of the damage. Finally, keep hold of any damaged items until your insurer has seen them, or has confirmed that they don't need to see them, as they may be repairable."

If you have had to make a claim, again, please let us know what if you found it easy or hard to do so…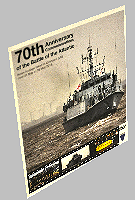 THE 70th BOA events this year in Liverpool has now been fully edited is available to buy, on a DVD, from our Online Shop, on Mersey Reporter very soon. For each DVD sold, ₤3.00 will go to Unique opera exhibition hits the right note at Central Library the Liverpool's Lord Mayor's Charity Appeal. (Registered Charity No. 229539) At this stage we can only do UK postage options, but if you are outside the UK, you can still order copies, but only via emailing our newsroom at:- news24@merseyreporter.com with your FULL address and we will get back to you with a postage cost and a payment link, should you wish to continue.