Political deadlock and Brexit what's next following the June 2017 General Election?
Photographs by Patrick Trollope.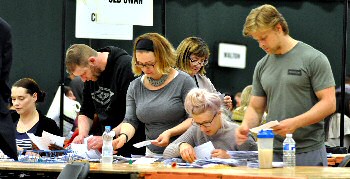 THE big gamble by Teresa May, on 8 June 2017, has failed in spectacular style as she did not get an absolute majority. So what happens next as we now have another hung parliament? As the political landscape changed, it soon became clear that no party was to have overall control... That led to the Liberal Democrats ruling out another coalition with either party. Even if Labour was able to form a pact with the Scottish National Party, this alliance would not the deadlock. As a result the Democratic Unionist Party (DUP) has stepped in to offer support to the Conservatives, but this is not a coalition. The move means that Teresa May could and has formed a new Government, but with the DUP's stance on Brexit will cause tension and it could quickly result in a political melt down. As the clock ticks down on EU negotiations, since Article 50 was triggered, this is one of the worst things that could have happened to the UK. Brexit negotiations are due to start on 19 June 2017. This should be the single biggest issue confronting Theresa May in her in-tray, but if command a majority, on the basis of confidence and supply, the parties may have no choice, but to call for yet another General Election. This could see us missing our opportunity to secure a good deal for leaving the EU and having the UK crashing out, with no way back! This is shocking as The Prime Minister said she had called the:- "General Election to try and boost our mandate ahead of Brexit negotiations." For some the pact between the DUP and Conservatives is even more worrying, as hard line stance against gay marriage will also be a major headache for Teresa May. It's unlikely that these 2 major stumbling blocks will affect any attempt to forge a short term coalition, but in the long term these and other lesser issues could see the survival of this new Government cut even shorter than predicted. Questions are now being asked, will we see another General Election being called in 2018? If this is the case, this may make Britain's ability to depart from the EU in one piece, next to impossible. Theresa May didn't lose the General Election as Cameron lost the EU Referendum, but she was certainly humiliated and knives were already being sharpened. As the scale of the Conservatives' embarrassment was becoming clear, this will be yet another worry as May will have to deal with, despite her press statement, on the 9 June 2017, that her minority Government, will continue with Brexit, despite calls that she can't deliver a "safe, clean" Brexit with such an unstable minority Government. Theresa May also added a defiant message that she had 'no intention of resigning' after the losses.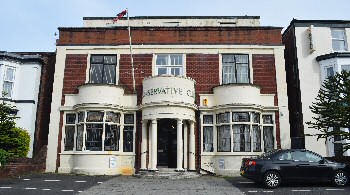 In Southport, the tactical voting we have seen throughout the UK has meant that the Liberal Democrats have lost one of its safest seats. John Pugh has already publicly voiced his upset at seeing the seat lost to the Conservatives, who appear to have picked up the strong UKIP vote. In contrast, nationally the Liberal Democrats have preformed far better. The rest of Merseyside has seen no change and the only change within the new Liverpool City Region has been with Warrington South and Weaver Vale, who have now joined the majority of the area in becoming Labour territory.

The results for the Liverpool City Region

Southport

Conservative

Damien Moore

Gain

Sefton Central
Labour
Bill Esterton
Hold
Bootle
Labour
Peter Dowd
Hold
Liverpool Walton
Labour
Dan Carden
Hold
St Helens North
Labour
Conor Mc Ginn
Hold
St Helens South and Whitston
Labour
Marie Rimmer
Hold
Liverpool West Derby
Labour
Stephen Twigg
Hold
Liverpool Wavertree
Labour
Luciana Berger
Hold
Liverpool Riverside
Labour
Louise Ellman
Hold
Garston and Halewood
Labour
Maria Eagle
Hold
Knowsley
Labour
George Howarth
Hold
Warrington North
Labour
Helen Jones
Hold
Warrington South
Labour
Faisal Rashid

Gain

Halton
Labour
Derek Twigg

Hold

Weaver Vale
Labour
Mike Amesbury

Gain

Ellesmere Port and Neston
Labour
Justin Madders
Hold
Wirral South
Labour
Alison McGovern
Hold
Wirral West
Labour
Margaret Greenwood
Hold
Wallasey
Labour
Angela Eagle
Hold
Birkenhead
Labour
Frank Field
Hold
So what are your views? Do you think we will have yet another General Election in 2018 or 2019? Will this affect Brexit, as Democratic Unionist Party doesn't want a "Hard Brexit." Arlene Foster, the DUP leader is also very well known for her views on not having a hard border with Ireland so will this be the deal breaker? Email us to:- News24@SouthportReporter.com.
Click on here to see our Election Coverage at the Liverpool Count....