Local Merseyside student wins top sports leadership prize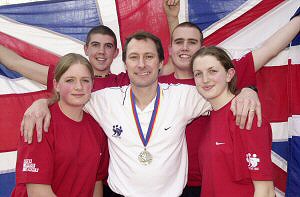 JOSEPH Green from Cardinal Heenan High School, Liverpool, has won a once in a lifetime working trip to Hampden Academy in Maine, USA, where he will be able to build on the leadership and volunteering skills developed at the Step into Sport Residential Camp from Monday 21 to Thursday 24 March 2005.
Joseph won the fantastic prize at the four day Camp organised by the Youth Sport Trust for 16 to 19 year olds at Loughborough University. Over 450 young people from across the country attended and Joseph was one of only four students chosen to travel to the Hampden Academy for showing outstanding leadership skills, commitment and enthusiasm.
Joseph Green (second from the right) is shown celebrating his achievement with Nick Gillingham (centre), double Olympic medallist swimmer, along with the three other winners.
Who will get your vote?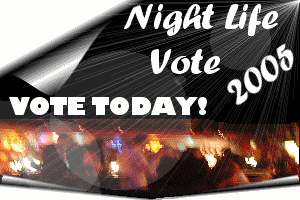 YES the first week is nearly up for the Southport Night Life 2005 Vote. But you still have lots of time to cast your vote. Building on the success of previous our years, we decided to team up with the Champion this year to find out what the bet pubs and night clubs are in Southport.
This is your chance to show the rest of the world what you think of Southport's Night Life.
All you have to do is vote for the best club or pub in the Town Center via printing off one of our voting slips from this site or cutting out them out of the Champion. We have 5 categories to choose from.
The rules are as follows:-
Only official voting slips may be used

Comments must not be placed on slips (de-faced forms will be scrapped)

Vote boxes will be opened by staff from The Champion and/or Southport Reporter.

The editor's decision is final.
You can vote right up to May 6. Yes that is the day after the general election!
To read last weeks report on the competition click here. or to get a vote form see below.
~HAPPY BIRTHDAY~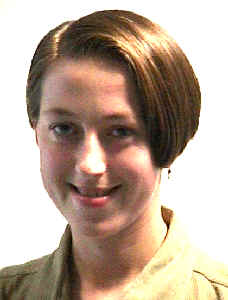 Linzi, Happy Birthday you monkey from all of you friends at Boots
IF you have someone you want to say happy birthday to for free, then use this email address & send the names to us by emailing us to:- birthdays@southportreporter.com