Jewellers Robbed on Post Office Ave. Southport

R.L. Blundell in Post Office Avenue, just off Lord Street in Southport Town Center was broken into at around 4pm to 5pm on 16 January 2006. Merseyside Police have asked for witnesses to get in contact with them. The Police are looking out for anyone who might have seen the getaway car leaving the location. Even if you did see it only on the webcam, please contact the police and let them know what you have seen. You can ring Crimestoppers on 0800 555 111 or email them via the Crimestoppers website

Pedestrianised!

SOUTHPORT town center has had a huge change over the last week as the new pedestrianised area was set up. It is hoped that the new scheme will increase retail and provide more public space for events, festivals and markets. The roads now altered are as follows:-

| | |
| --- | --- |
| Road | Alterations |
| Chapel Street | Chapel St. is now blocked off at both ends, Hoghton St & London St Junction as well as at Eastbank Street. Also blocked off is junction of Tulketh Street and Chapel Street. |
| Tulketh Street | Now blocked off at the Chapel Street Junction up to Wesley St. |
| London Street | Now two ways. You can travel by by car or van from Lord St. to the junction at Hoghton St and Chapel St. but now taxis, cyclists and busses travel down from Hoghton St and Chapel St to Lord St. Note that only busses, cyclists and taxis can use this new lane and it is enforce 24 hours a day. |
| Lord Street | Bus cyclists and taxis lane now in force. Note that only busses, cyclists and taxis can use this new lane! Enforce 24 hours a day. |

More alterations taking place on Wesley St and Nevill Street.

What are your views about this scheme? Do you think it will improve the town or hamper it?

Email us at:- yourviews@southportreporter.com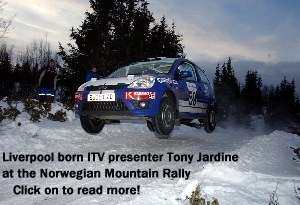 SOUTHPORT WEEKENDER 38
Vue Film Showing Times.
New Liverpool and Merseyside Visitor Guide Launched
BRITISH GAS 2010 PRICE PROTECTION TARIFF DROPPED
AN EXCITING ADVENTURE THAT YOU WILL NEVER FORGET
Liverpool born ITV presenter Tony Jardine @ the Norwegian Mountain Rally
Peter Brown Craven Minor League
THE FASTEST EMERGENCY SERVICE JOINS FORCES WITH SEFTON'S COUNTRYSIDE RANGERS
DON'T BE A VICTIM OF CAR CRIME
sail the high seas IN AID OF PARKINSON'S
EU puts its stamp on the UK
LOCAL SCHOOL WINS BT SCHOOLS AWARD
Liverpool remembers Holocaust
Hillside Hairdressers are robbed
HEALTH AND BEAUTY
TESCO INTERNET PHONE TRIAL TO SLASH FAMILY PHONE BILLS IN MERSEYSIDE
Warning for warrington
MERSEYSIDE'S FILM WRITERS OF FUTURE
'KING KONG' TESCO TOO DOMINANT
When the shoe doesn't fit!
BBC gardening star calls on Britain to 'grab a grant' 10
BE MY "ARRIVA BUS VALENTINE"
Clatterbridge gets thumbs up for Foundation Trust status
GOVERNMENT SAYS NO TO MANAGED PROSTITUTION ZONES
SMEs turn to banks for finance only out of habit
Road improvements to Wood Lane/Winster Drive
Singles night at the Walker Art Gallery
Schools in Consumer Quiz
Stay Safe Be Seen - Free Road Safety Stickers for Schools in the North West
Kung Hey Fat Choi!
Tribute to Chinese seafarers unveiled
Top fashion house Ghost backs charity 'design a ball gown' competition
Clairvoyance Evening with David Traynor
~HAPPY BIRTHDAY~
If you have someone you want to say happy birthday to, for free,
then use the email address below to send us the names
you want us say happy birthday to, and/or a photograph.
Email us today at:- birthdays@southportreporter.com