Fatal road traffic collision on the Coastal Road

ON 1 May 2007, Peter Robinson, 58 years, from Birkdale died following a road traffic collision on the Coastal Road, in Southport. The collision occurred at 4:10pm and involved a motorcyclist and Vauxhall Zafira car.

Merseyside Policed said that:- "We can confirm that was the casualty who died. Mr Robinson was a joiner by trade and leaves behind his wife Gillian and children, Neil aged 22 years and Marie aged 16 years. He was also a keen angler and enjoyed visiting the Isle of Man."

Merseyside Police officers are still appealing for witnesses, to come forward. Anyone with information is asked to contact traffic officers on 0151 777 5730.

PUB QUIZ!

DO you have what it takes to become a winner? Can you answer this question? What is found in your mouth and is located between the teeth?

If you do, you could do well in our Sunday easy mans quiz. Every Sunday night at the Ship And Anchor Pub, Cable St. Southport. Only 50p per player to enter!

Unexplained death on Fishers Lane, Pensby

AT about 5.15am on Thursday 3 May 2007 Merseyside Police were called to a car park on Fishers Lane, Pensby following the discovery of the body of a man in his early 20's.

The road was closed at the junction of Nichols Drive and Fishers Lane and Kentmere and Fishers Lane as Crime scene investigators took place.

Detectives are asking anyone with information to contact them via Crimestoppers on 0800 555 111.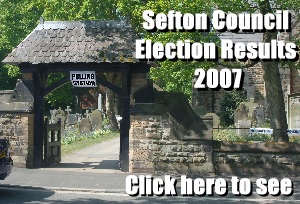 --- MORE NEWS REPORTS BELOW ---
REWARD! Guitar Robbery in Southport
Its like losing your daughter!
Liverpool's Queensway Tunnel Outshines European Rivals
SOUTHPORT FARMERS MARKET...
RESPECT DUE FOLLOWING SUCCESSFUL ENVIRONMENT CAMPAIGN
MUSEUM OF LIVERPOOL STARTS
Top Honor for Mersey arts festival
Peter Brown Craven Minor League. League Champions and Runners Up 2006/7
Peter Brown Craven Minor League
No more metric martyrs after Conservative lobbying pays off
EMPLOYERS VOICE CONCERN ABOUT THE 'LANGUAGE OF DISABILITY'
Letters to Editor:- "Trying to trace a family."
Vue
Film Showing
Times
UK'S First Floating Homes planned at Princes Dock, Liverpool
BE AWARE OF VIRAL MENINGITIS
9-TO-5 IS DEAD, LONG LIVE 5-TO-9
VODAFONE LIFE SAVERS AWARDS 2007
Health effects of Climate Change
Normal service resumes at the Pier Head
EMOTIONAL DEBT NATION
This May Bank Holiday
Bob's Balloon Race
BRITTON HAS A BREW FOR CHARITY
Colourful celebration of diversity
Sefton Council Election Results 2007
LIBERAL DEMOCRATS RETAIN CONTROL OF LIVERPOOL
CHART-TOPPER MARK RONSON HELPS CREAMFIELDS
Passengers at JLA get a taste of what Malta has to offer
GLORIA HUNNIFORD TO OPEN SOUTHPORT FLOWER SHOW
~HAPPY BIRTHDAY~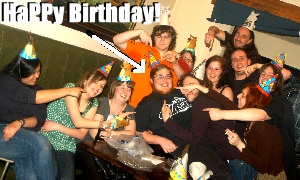 If you have someone you want to say happy birthday to, for free,
then use the email address below to send us the names
you want us say happy birthday to, and/or a photograph.
Email us today!