The 7th Liverpool Military Show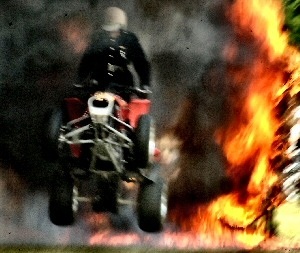 LIVERPOOL was treated to a real extravaganza over the Spring bank holiday weekend when the Ministry of Defence put on a excellent show in Walton Hall Park. As it is an event which is always well worth a visit, we headed over to the Park on 24 May 2008, to see what was on offer for visitors at this year's Annual Liverpool Military Show.
The show was packed full of interesting items for all the family to do during the three days. Sadly, the bridge and some of the other displays did not arrive until the 25 May, due to being stuck, whilst in transit to the show.
Despite the threat of rain, all three days remained dry. Some of the activities on offer were the Scimitar light combat vehicle, Tank Simulator, a children's assault course, an aerial rope slide, paintballing and face painting. Refreshments at the event were a continental market, food stands, and a beer tent. For many of the children the highlight was being made up with simulated war wounds.
In the arena area, the army's Red Devils Freefall Parachute Display Team dropped in and the Royal Signals White Helmets Motorcycle Display Team dazzled the crowds as they showed off their riding skills. Also attending the event were the Pipes and Drums of the 1st Bn Irish Guards, the Band of the 4th Bn Duke of Lancaster's Regiment (TA) and various combat displays. One of the other attractions was the impressive sight of military equipment including the Trojan, Titan, and Challenger II tanks, a Multi Launch Rocket System, Gazelle Helicopter, plus a wide range of artillery and a number of Historic Military vehicles.
Major Bob Dobson, Military Show Commander, said:- "This has been a fantastic weekend for all of us and it has helped to raise lots of money for the Soldiers, Sailors, Airmen and Families Association (SSAFA Forces Help). We also presented lots of Veterans badges to ex-service men and women. We would like to thank all who attended and everyone who helped put on the event."

NEW NEWS SERVICE!!!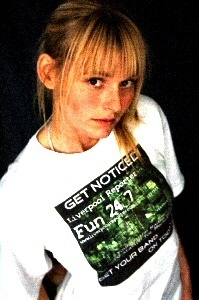 WE are pleased to announce that we are to launch a brand new news service in the next few weeks.
This new, additional, service will be a payment subscription only service, but do not worry, this will be an addition to this service we already offer.
The new news service will be packed full of features and news, but we cannot say what, just yet…
So keep an eye on this site for more information and to find out how to sign up……
This week's issue…
WE are sorry for the unusual lateness of this week's issue and last week's edition of our Southport and Mersey Reporter. As this weekend was so full of amazing events in Liverpool, we decided to delay the issue to allow us to give them better cover. Next week's edition will be back to normal and out on the Monday.
Southport soul club on tour presents~
2 years on since the last storming night at this venue, Northern Soul returns to the Southport's Dragon's Northern Soul Night Reunion will be held from 7.30pm to 12.30am on Saturday, 31 may 2008. The night will offer you the cream of the crop in professional and up and coming Northern Soul DJs playing the best in Northern Soul and Classic Motown as well as some more modern sounds that have crossed over from the mod scene andthe charts as well as some new discovery's from the all-nighter circuit. The DJs on the night are Mike Francis from Liverpool and Rhyl soul nights, Kate Simpson from the Southport Soul Club and the very popular new West Lancs. Soul Club, Tony Blundell, who is a up and coming DJ and record dealer from the resort, Gary Farrington who also hails from Southport. "Everyone is welcome to this no nonsense, no politics soul night. We aim to fill the dance floor - and we are hoping to reunite a few Old Soulies back on to the scene, and establish a few New Soulies too! Please watch this space for more northern soul nights to come in Southport and west Lancs. run by the one and only Southport and West Lancs. Soul Club. Some tickets are also available at Dragon's Health Club in Southport." Said Pete Simpson.