Southport in Snow
SOUTHPORT, over 21 December to 23 December 2009, has had snow and icy roads, yet gritting has been very poor on the road network. The picture postcard aspect of the snow on our roads might look nice on film, but driving and walking can be very dangerous. The national network of roads that are flagged for gritting has been very bad this year, according to the AA, and Sefton is no exception to this. In February 2009, snow hit the UK hard and many councils said that they were running low on salt, as the snow and harsh weather continued to caused chaos across the country and some even ran out. The AA says we still have not learned. The AA president, Edmund King told the media that:- "Councils should have acted sooner and more thoroughly. Some key roads have not been gritted at all. We've been inundated with calls from the public and our own patrols saying that the day before the snow came down, there was little or no gritting. The Met Office had predicted when the snow was coming. Therefore, there was a window of opportunity for getting salt out on these roads. As a country, there must be things we can do better; rather than just saying it's a once in a lifetime thing. It's not. It happened before, in February!" Do you think the roads on Merseyside have been gritted correctly or not? Email us now via:- news24@southportreporter.com. To see more pictures taken in Southport, click here now.
SANTA WATCH IS BACK
THIS year our camera is part of the EmailSanta.com webcam network and also quite a few others, so we have been told that he will do his best to wave... So keep an eye on the Santa Watch 2009 webcam for the Merseyside area by clicking on here. We also have lots of links to other webcams and Father Christmas information as well as an exclusive interview, not forgetting lots of other things!

Did you know that Farther Christmas is also called:-

Santa Claus in the UK United States and Canada.

In China he is known as Shengdan Laoren.

In France, he's known as Pere Noel.

You can find out more Father Christmas information on the page...
We wish you all the
best for Christmas.
HAPPY BIRTHDAY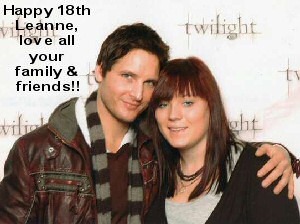 If you have someone you want to say happy birthday to, for free, then use the email address below to send us the names you want us say happy birthday to, and/or a photograph. Email us today!