A Call to halt Coastguard Closures
Report by and photos by Patrick Trollope.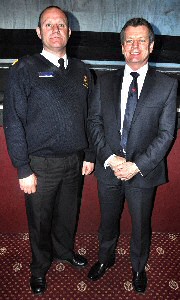 THE announcement concerning closure plans for 10 coastguard stations throughout the UK has seen strong opposition and at the public consultation meeting at Southport's Convention Centre on Thursday, 3 March 2011, it was apparent just how strong the feelings are. One of the stations up for closure is Crosby along with many others. What is worrying for many people, who are following this, is just how little the public know about this highly efficient and important emergency service, which is the real 4th emergency service in the UK! The service is often thought of as the Lifeboat services, like Southport Offshore Rescue Trust or the RNLI, but it is not part of them. Infact at the meeting great lengths were taken by the organisers to point this out. On the consultation leaflet put out at the meeting it clearly said:- "These proposals would not affect the provision of lifeboats or lifeguards. In the UK these are operated by charitable organisations using volunteer crews, the RNLI being the principle provider. Some local authorities also provide lifeguards." This in itself has upset many independent lifeboats, like Southport Lifeboat, who feel that their voices are not being taken into consideration. This, at the meeting, was addressed by the speakers. It also stated that the changes would not affect search and rescue helicopters for the UK, but that, as many readers know is also under separate review. Currently the proposal is related to the 18 Maritime Rescue Coordination Centres (MRCC's) that are at present not nationally integrated and operate within the limits of 9 paired stations. This means that calls are handled in regional areas, by regional centres and not nationally operated centres. The proposal looks at the issues around this and looks at the capability of work-sharing. Like all government departments, the HMC are being asked to save money and the proposal is in effect calling to nationalise the centres, with two 24 hour manned centres and just 6 daytime manned centres that would be fully integrated. At this point, HM Coastguard admitted that the service is underfunded and members have been on a strike for well over a year now, over low pay. Unlike other services, the staff are massively underpaid, but the HMC believe that using the proposed:- "Modernisation" of the services could help to readdress this; according to the panel. This idea is being strongly rejected by many of the staff who attended the meeting from all over the UK, some from as far as the Mull of Galloway! According to the consultation document, the lack of a national network, all MRCC's are fully staffed all of the time because every location must be able to respond to an incident without the opportunity to distribute that work load. They say that:- "When an individual MRCC is dealing with an incident, other non-critical safety work sometimes has to be postponed even though there are other centres with highly trained staff available to assist. By fully utilising our current technology and introducing a national network, we would be able to work more efficiently and effectively. The Maritime Coastguard Agency (MCA) does not believe that these proposals increase the risk to the mariner or coastal user." This, itself lead to many more questions, "Work load being spread is one thing, but putting it in to just two main centres and a few sub-centres, would that make it more efficient and decrease the load?" one MRCC staff member asked. One of the many attending was Debbie Jones, who asked about the safety implications of the new centres, again a big worry. Many were asking about terrorism threats through to computer attacks. Others questioned the capabilities of what some MRCC staff have said is:- "Unproven technology." Bill Esterson, who is the South Sefton MP, said that:- "The meeting is a sham. It is not really a true consultation." So why should we be worried? Why should members of the public be worried about changes? If you take the side of the MRCC staff, they say local knowledge would be lost and that would endanger the lives. Also the way the computer system would work would provide an irresistible target for hackers. The meeting was very heated and covered many topics, but the main topic to emerge dwelt largely on this issue of loss of local input. Sadly, Peter Mizen, did get off to a bad start with saying the wrong location, adding to the flack being fired at the panel. Another factor which discomforted the panel was the fact that they did not have current manning figures for the Liverpool station and, as one member of the MRCC who wishes not to be named, said:- "It is odd that the panel and the document quote figures. We would like to know how these figures have been obtained as we have been on strike. That strike action has meant we have not collected data, so how did they get correct figures to back up their statements?" Many MRCC staff, oil field workers, members of the public and even the Lifeboat Crew members who attended queried the figures and also stressed the importance local knowledge. Also at stake are the jobs of many employed by the centres. When we asked about the job situation we were told that new posts are being made, but jobs will be lost. One view, which is even stressed in the Highways Agency Media Services, Dorking S100324 hand-out, issued to attendees, was that there would be no reduction to volunteer's services as this remains the MCA's prime source of local knowledge. Also, the panel reiterated what was also in the leaflet, that:- "Traditionally, Coastguard officers have retained and used knowledge, acquired over time concerning local area and local resources. This was especially true when communication methods were limited and the tools of Search and Rescue were dependent on recall of such knowledge. The Coastguard of today and of the future, is dealing with a much more complex and fast developing maritime world and has, at his or her disposal, systems and technology that allow them to narrow down a location rapidly (in some cases our technology will display the incident location in the early part of a call) and then access a wealth of information to deal with the situation. The key skills of the future are having a broader awareness of maritime environment together with the skills to use these systems rapidly and effectively. We use these very skills to deliver effective search and rescue across the globe, without the need for intricate local knowledge. When it comes to searching for a person on the coast, our key asset has always been people who live in that location. Our Coastguard Rescue Services and our other rescue partners who live in all of our coastal communities." This has raised many eyebrows, especially worrying the likes of divers, fisherman and other small vessel users who have sited and stressed that the technology is not up to the job for small craft. Others also stressed that statements do not cover the MRCC's activities covering inland waters. The Public and Commercial Services Union (PCS) who also attended the meeting stated:- "There is not enough detail in the consultation document 'Protecting our seas and shores in the 21st Century.' The government claims a new computer system will make this possible. We don't believe that the system is robust enough to ensure people's safety. There are major concerns over the loss of local knowledge and the impact this will have on rescue services. The proposals do not have the support of operational coastguards; in fact no one consulted them. Have the government looked at the social economic impact these changes are going to have to the local area? Also we believe whole- heartedly that lives could be put at risk should these changes be made in the current form." ...continued...
Show us what you think our our news coverage by rating Southport Reporter today on this independent website!
...This week's news in pictures...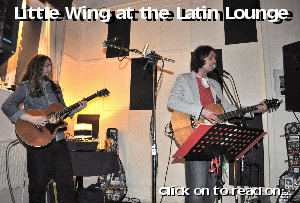 --- MORE NEWS REPORTS BELOW ---
Local therapist meets new national standards
EU energy proposals lack "courage and conviction" says MEP
A Swim-A-Thon At The Formby Pool Needs You!
Stand up and be counted in Census
Letters to the Editor:- "Wonderfully kind People - Southern Ireland."
Keeping crime off the doorstep
UNISON VICTORY OVER "NHS PRIVATISATION TAX"
Euro-MP forms 'Save Our Fish' Group
Lord Mayor Cleans Up
HUGH BAIRD COLLEGE STUDENTS RAISE MONEY FOR ANTHONY NOLAN
ChildLine counsels more than 3,000 children in care
"NO RELIGION" CENSUS CAMPAIGN COMES TO Southport BUSES
Exclusive Interview with 'Miss Rockin Asia 2011'
Bike scrappage scheme for Knowsley
Introducing Peel International Trade Centre
Bicycle Film Festival
BIRKENHEAD BASED VINTAGE RADIO ATTENDS EXCLUSIVE SCREENING EVENT AT CHANNEL 4 IN LONDON
It's mentor be
FLY TIPPERS BE AWARE!!!
A NEW PSYCHOLOGICAL CONDITION HITS BRITAIN – 'WEEKENDVY'
Groundbreaking online support directory for the Liverpool City Region is unveiled
WARNING TO SEFTON BUSINESSES
Little Wing at the Latin Lounge
Are you the Southport poetry champ?
Call for Liverpool voters to make sure they can vote on 5 May 2011
Penny Marathon for Conference Team during Tourism Week
Usdaw says a woman's place is active in her union
Peter Brown Craven Minor JFL
Spanish holidaymakers to face summer travel misery, warns Euro MP
Samaritans launches Facebook drive to encourage support for suicidal friends
Events for National Science & Engineering Week - 11 March to 20 March 2011
North West councils to freeze council tax
GOT UPVC DOORS? REMEMBER TO TURN THE KEY!
Widnes Vikings are pleased to announce a cross code affiliation with New Brighton RUFC
Rogue traders prey on the elderly in North West, warns Gas Safe Register
UNISON CHIEF PLEDGES MASSIVE FIGHT BACK AGAINST BLOOD SERVICE PRIVATISATION
Time for Banks to pay their way says Euro MP
Clatterbridge Your Cancer Centre River Cruise
Pet project for Shops Upfront
Public sector cuts could leave North West exposed
Air Training Corps honoured
Trust teams up with Vikings to support local schools
...continued...

Paul Kirby, the PCS Representative for Liverpool Coastguards said:- "I believe that the meeting was a success for the Local Maritime community as the senior managers of the MCA, did not come across very well and could not answer many questions put to them. I hope that they will go away and tell their managers the feeling of fear and anger amongst the local community if these proposals go ahead. But on current form with management in the MCA, I fear nothing will be said. I know the local knowledge aspect of the meeting got battered a little, however that is because it is very important, people feel passionate about it and the likelihood it will be lost if these proposals go ahead is very real (once it's gone, it's gone forever). I believe the MP for Sefton Central Mr Bill Esterton hit it on the head when he said at the end 'it was a scam' Could not agree more."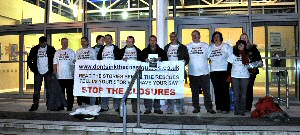 Also Harry Edmondson who is a well known maritime enthusiast attended the event and said that:- "Everyone I have spoken to since the announcement was made have all agreed how essential it is to have the coastguard station here. Removing Crosby Coastguard would leave the area without protection, putting these lives at greater risk." He has also set up a protest website.

Please let us know your views about this meeting. Did you want to go but could not attend? Did you attend and found it informative and that you agreed with the MCA? Did you go and disagree? Do you feel we should not be covering this story as it is a dead issue and not worth covering? Let us know and we will also forward questions on the MRC to see if we can get a reply for you. Email us at:- news24@southportreporter.com and give us your views?

The MCA who hosted the public meeting concerning the modernisation proposals and it was, in effect, well documented with a recording of the questions and answers being taken and this record will be available to the public on the MCA website website. as well as it being a way to voice your views. You can also visit:- pcs.org.uk/sos.

KEEP informed with our daily news email service...
~ Sign up ~
to our new news service on Formby-Reporter.com.
If you subscribed you can keep in up-to-date with what's going on in and around Merseyside. It is free and we do not send out massive amounts of emails. Also your email is kept under the UK's Data Protection Act, so you can be sure that you will not have problems.
...HAPPY BIRTHDAY...
Stefano Di Franco Happy Birthday, from Jane and all your mates!
If you have someone you want to say happy birthday to, for free, then use the email address below to send us the names you want us say happy birthday to, and/or a photograph. Email us today and put a smile upon a face!