Southport Weekender 51 - "Time to say good bye to Southport."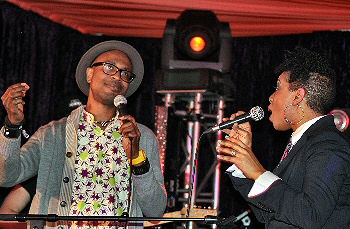 SOUTHPORT for many years has played host to what is an outstanding international music event that oddly, many in the local area have been unaware of, or are unaware of its international significance. The Southport Weekender draws people in from a-list Hollywood stars and pop stars to TV and sporting personalities from all over the world, not to mention the thousands of music fans... Sadly, a few years back, this event's association with Southport came to an abrupt end, when Pontins went into receivership. The event then moved to rivals, Butlins, in Minehead, Somerset, and this move made the event grow even bigger. When the opportunity came to return to Southport, the event had outgrown its former home, but the both Alex and Dave, who started the event felt they had to return for one last time to say:- "Thank you and good bye" to the place that gave it its amazing reputation and its name. So for 3 amazing days the event came home. The home-coming happened over the 17 October to 26 October 2014, at Southport's Pontins, on the outskirts of Ainsdale, and what an emotional end it was! Unlike most Weekenders, when the final track ended, many tried to hold back tears. "It is like being a kid again, leaving our family to live on our own." one of the many regulars told us, adding: - "It is so hard to explain, but we are all so close and this event is not like any other. Liverpool has had an amazing effect on us over the years and the open, welcoming attitudes of the people of Merseyside has made the event so magical. No other event could get such a close, diverse community as this one has achieved over the years. I can't explain it properly. Minehead is amazing, but it will never be the same... Yet we are all looking forward to the future and new possibilities. I just hope we can return again some time." One of the locals who attended added:- "We will never have an event like it again, but all good things have to evolve and grow to survive I guess... The loss of this event is a major blow to the area and it is shocking just how many do not realise what a loss it is, or care... Thankfully, it will become an ambassador by carrying the name of its home town to new audiences. So we might have lost it locally, but it is still and will always be essentially Southport and we should be proud of that legacy..." We have lots of photographs, audio interviews and video footage from this event, so we hope to do this coverage in 3 Parts. Part one of the photographic coverage can be seen within this week's edition by clicking on here now. Also, we have some audio interviews in this edition for you to play, so you can hear what those attending really thought of the event, in their own words. Please let us know your memories and feelings about this event: and to discover what is next for it, go to:- SouthportWeekender.co.uk.
'The Great British Date Off!' is heading to Southport, Merseyside
SOUTHPORT is hosting the world's first 'The Great British Date Off!' on Friday, 7 November 2014, from 8pm. The event takes place at the Crib (119 to 121 Eastbank St (opp KwikFit)). The event organiser, Gail, said:- "We shall obviously changing the interior to look less like a family centre on the day! There is a 'wine raffle' and some niblles provided. £10 per ticket. Booking is essential, as if we don't get the same number of men and women booked for that night, we will postpone. We're ideally looking for 15 to 20 men and the same number of women. We can run it at just 10 of each as a minimum they can pay cash at the Crib, contact:- 07984 641 200 or gifted paypal to:- askthecrib@gmail.com (write 'date off' and their name in the comments box so i know who they are!)"

KEEP up-2-d

ate




with our free daily news emails.



Are you subscribed? Si

g

n

u

p

today

to

our daily email news service via... Formb

y

-

Re

p

orter

.com



If you subscribed you can keep in up-to-date with what's going on in and around Merseyside. It is free and we do not send out massive amounts of emails. Your email is kept under the UK's Data Protection Act, so you can be sure that you will not have problems.
B.O.A. 70th Anniversary DVD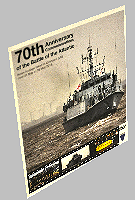 THE video footage we have taken at the 70th BOA events this year in Liverpool has now been fully edited is available to buy, on a DVD, from our Online Shop, on Mersey Reporter very soon. For each DVD sold, £3.00 will go to the Liverpool's Lord Mayor's Charity Appeal. (Registered Charity No. 229539) At this stage we can only do UK postage options, but if you are outside the UK, you can still order copies, but only via emailing our newsroom at:- news24@merseyreporter.com with your FULL address and we will get back to you with a postage cost and a payment link, should you wish to continue.