Joint initiative to help bikers stay safe on Merseyside's roads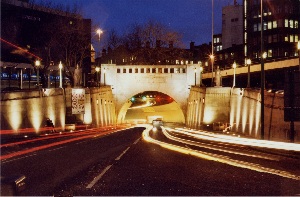 MERSEYSIDE Police and partners, Wirral Council and Mersey Tunnels Police, are launching a joint safety initiative to help motorcyclists stay safe on the regionís roads. Bikers will have the opportunity to speak to Police and Road Safety Officers on Thursday, 30 July 2015, when Officers will be present at the entrance to the Mersey Tunnels (Wirral side) in the morning and afternoon. Throughout the summer Merseyside Police will also be using unmarked and camera equipped police vehicles to detect careless and dangerous drivers.

Sergeant Paul Mountford from Merseyside Policeís roads Policing team said:- "Throughout the summer we will be using our latest unmarked and camera equipped Police vehicles to detect careless and dangerous riders and drivers who are a danger to themselves and other road users. Our approach on enforcement has not changed; we will robustly enforce the law to reduce the risk to all road users."

Dave Rees the head of Wirral Councilís Road Safety Team said:- "We want to riders to share some of their experiences with us so that we can hear 1st hand what and where the dangers are for motorcyclists. Itís their chance to speak to Police and Road Safety Officers who are themselves bikers."

Every riders who turns up at the stand will receive information and advice about riding in Merseyside as well as learning about the Bikesafe scheme. They will also receive a free biker related gift. The end of the summer will be marked by National Motorcycle Week which will be held from 31 August 2015 to 6 September 2015, when Police and Road Safety Teams will again be conducting extra enforcement and engaging with bikers at a number of venues across Merseyside.
Members of the public can report dangerous or careless drivers and motorcyclists by contacting Crimestoppers on:- 0800 555 111.
...HAPPY BIRTHDAY
...
Email us to put your or a friends birthday in one of our editions...
If you have someone you want to say happy birthday to, for free, then use the email address below to send us the names you want us say happy birthday to, and/or a photograph. Email us today!
B.O.A. 70th Anniversary DVD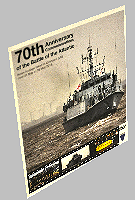 THE video footage we have taken at the 70th BOA events this year in Liverpool has now been fully edited is available to buy, on a DVD, from our Online Shop, on Mersey Reporter very soon. For each DVD sold, £3.00 will go to the Liverpool's Lord Mayor's Charity Appeal. (Registered Charity No. 229539) At this stage we can only do UK postage options, but if you are outside the UK, you can still order copies, but only via emailing our newsroom at:- news24@merseyreporter.com with your FULL address and we will get back to you with a postage cost and a payment link, should you wish to continue.

KEEP up-2-d

ate


with our free daily news emails.

Are you subscribed? Si

g

n

u

p

today

to

our daily email news service via... Formb

y

-

Re

p

orter

.com



If you subscribed you can keep in up-to-date with what's going on in and around Merseyside. It is free and we do not send out massive amounts of emails. Your email is kept under the UK's Data Protection Act, so you can be sure that you will not have problems from your information being passed on to 3rd parties.