JOHN PARROT

POTS THE HOLES
FORMER World Snooker Champion John Parrott joined a team of Partners and their guests from leading wealth management firm St. James's Place for a Pro-Am Golf Tournament prior to the English Seniors Open at Formby Hall Golf Course, Southport.

Parrott (pictured second right), the 1991 Embassy World Champion and team captain on BBC's A Question of Sport, played in one of three teams entered by the company.

St. James's Place has 21 offices throughout the UK including one in Liverpool headed by Regional Director Terry Hurst, was also one of the associate sponsors of the English Seniors Open, which took place at the club at the weekend.

Matt Quinn said:- "It was great that John was able to join one of our teams - he showed he was as useful on the greens as he is on the green baize."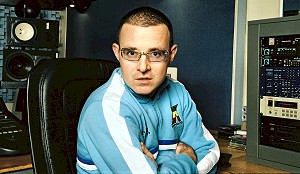 YOU STILL have time to get tickets to the Come Together Weekender 3 day party extravaganza to be held on from Friday 12 to Sunday 14th November 2004. Pontins, Southport is already home to the "Southport Weekender" and that draws crowds in from all over the world, this one even though it is its first time is getting near to being a sell out. The capasity is an amazzing 3500, but that is starting to look like it is to small a number for the amount of people wanting to go. Why? Simple... the line up is fantastic. It will be a weekend of big name DJs and top tunes hosted by the UK's party principals and event organisers Goodgreef and Promise, alongside Garlands, Kissdafunk, Bora Bora, Passion,
Houseparty, Excentric, Fergie, Smile and Virtualibiza.com.

To get your tickets online click here.... http://www.cometogetherevents.com/shop/

Event Details... Friday 12 Nov. = 8pm to 6am
Saturday 13 Nov. = 12pm to 6pm then 8pm to 6am
Sunday 14 Nov. = 2pm to 11pm

Tickets:- £115 on sale now... Pay in full now for a VIP chalet with giveaways and better room facilities OR Pay £50 per person deposit to secure your booking.

Price includes accommodation for 2 nights and 3 days in fully equipped self-catering apartments, use of all on site facilities including an extensive amusement arcade, go-carting, games room, an Olympic sized swimming pool, 24 hour Cometogether TV Info / Tickets Tel:- 0871 7895129