Two 14 Year old Girls from Formby Are Missing

Photographs

thanks to Merseyside Police.
MERSEYSIDE Police are becoming increasingly concerned for the welfare of two girls who have been missing from the Formby area since Sunday 5 September.

The girls were last seen on Sunday at about 5.30pm at Sherrie's home in Liverpool Road.
So far It is believed that the girls may have traveled to the Blackpool area. The last reported sighting was on September 9 when a reported possible sighting was given of the two in two of Blackpool's main Shopping centers Emily Laura Sharpe and Sherrie Marsden are both 14 years of age and it is believed that they have disappeared together.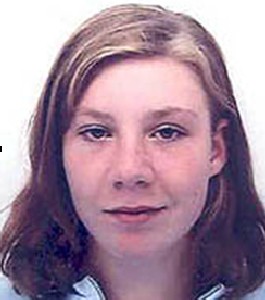 Sherrie (Above) is described as being white and about 5' 3" tall with straight mousy hair, blue eyes and of stocky build. She was last seen wearing a pink T-shirt with a black logo, a white padded jacket with a fur trimmed hood. She wore blue jeans and pink boots.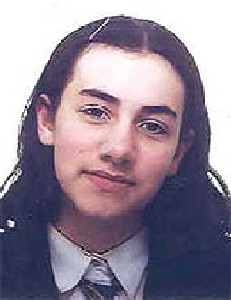 Emily (Above) is described as being about 5' '7" tall, with shoulder length hair and was last seen wearing a pale blue V neck sweater, a light blue skirt and white trainers.

Anyone who witnessed the incident is asked to contact Formby Police on 0151 777 3522.
__________________________
TOM WEBB PROMOTIONS
Presents a star night
In the function room
At ST GREGORY'S SOCIAL CLUB, Liverpool road, Lydiate. On Thursday 16 September 2004-09-08 featuring, 6 quality acts. Free admission. Doors open 7.30pm and show starts prompt 8.30pm prompt.

All enquiries to Rob Davies - 07773 652206
All Old Woodworking Tools Wanted.

Workshops cleared. £100 minimum paid for NORRIS planes. Old model or pond yachts wanted. Best Prices Paid. Phone:- TONY MURLAND on:- 01449 722992.

Email:- tony@antiquetools.co.uk
Website:- www.antiquetools.co.uk

Log on to our Radio Station

and hear the sounds of Merseyside 24 hours a day on your PC.