HAZARDOUS WASTE... NIGHTMARE LOOMING FOR BRITISH BUSINESS?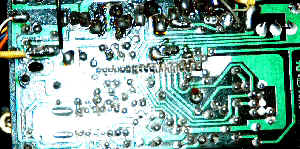 THOUSANDS of companies across Britain may face heavy fines for failing to comply with new rules on Hazardous Waste disposal due to be introduced in July 2005.

Paul Davis, sales director at Nexpress Ltd says:- "We've been monitoring this issue for many months, watching the development of the legislation and preparing operations and systems to help companies comply with the new rules. We've developed an expertise in handling redundant IT infrastructure, working across the UK, supplying remanufactured IT equipment and providing consultancy about the disposal of unwanted equipment. I'm surprised that so little is being done by the Government to communicate the urgency of this issue to companies. We've not yet had one official notice about hazardous waste to our office."

The new Hazardous Waste (HW) regulations come into force on 16 July, hitting every company seeking to dispose of IT equipment. Some currently non-hazardous wastes will now be considered hazardous, including printed circuit boards and keyboards. Every company will have to check whether it generates HW. If they do, and they generate more than 200kg annually, they will need to register before approved HW disposal companies can remove the HW items. Failure to comply could lead to heavy fines.

"Companies across the UK are in the dark," says Mr Davis. "We are offering them a life-line through our 'Hazardous Waste consulting service', which will allow firms to pass ownership of their HW problems to Nexpress. With our consulting expertise, we will audit their situation, enable them to optimise the residual value of their electrical goods and resolve all registration and compliance issues, even down to sourcing an approved HW collection company.
We've created a valuable 'asset disposal' resource section on our website to help companies get to grips with these issues and take action before the legislation comes into effect."
To see the Hazardous Waste Web Site:- Click Here!
Who will get your vote?
YOU still have to 6 May 2005 to vote for you top Southport Town Center pub and clubs.
All you have to do is vote for the best club or pub in the Town Center via printing off one of our voting slips from this site or cutting out them out of the Champion. We have 5 categories to choose from.
The rules are as follows:-
Only official voting slips may be used

Comments must not be placed on slips (de-faced forms will be scrapped)

Vote boxes will be opened by staff from The Champion and/or Southport Reporter.

The editor's decision is final.
~HAPPY BIRTHDAY~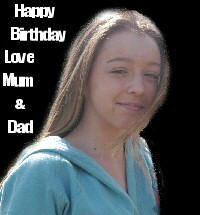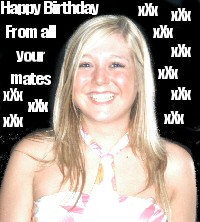 IF you have someone you want to say happy birthday to for free, then use this email address & send the names to us by emailing us to:- birthdays@southportreporter.com