Cruise Liner Work Set to Start

WORK is set to start shortly on the cruise liner facility at Liverpool's Pier Head following the signing of legal agreements.

The agreements between Liverpool City Council and Peel Holdings following several months of negotiations allow for access to the site at Princes Dock.

An extension will be built onto the existing landing stage, allowing cruise ships of up to 350-metres in length to berth. This means that the biggest liners in the world will be able to visit the Mersey on a regular basis.

It is anticipated that work will start on site by April and the cruise liner facility will be operational by Spring 2007. Balfour Beatty is the contractor for the scheme

The Cruise Liner facility is being developed by a partnership between the City Council, Peel Holdings, Northwest Regional Development Agency (NWDA), Liverpool Vision, City Focus, Government Office North West and the Mersey Waterfront Regional Park.

Funding for the project has been provided by the Merseyside Objective One programme and NWDA.

Cllr Warren Bradley, City Council Leader, said:- "It's now full steam ahead for the cruise liners to come back to the Mersey on a regular basis.

I know people have been waiting for work to start on this scheme and wondering when it will get under way but we have had to wait, firstly while the Government agreed the Harbour Revision Order and then Peel Holdings' takeover of the Mersey Docks and Harbor Company had to go through before we could get involved in detailed discussions with them. We have worked well with Peel to ensure that this exciting scheme will become a reality.

Now we can look forward to seeing some of the most impressive vessels in the world berthed at a World Heritage Site. They will bring a great influx of tourists to the city and the wider region and be here in time for our 800th birthday and Capital of Culture."

Sir David Henshaw, Council Chief Executives said:- "This is a very important and exciting development which is being delivered for the city. Along with the other developments taking place it means that the waterfront will be a major visitor destination.

This has been a highly complex scheme because of the number of different interests involved but by working together the partners in the scheme are going to deliver something which is very important to the future of the city and the region."

Lindsey Ashworth, Development Director of Peel Holdings says:-"All stakeholders have been working extremely hard to ensure that the Cruise Liner Terminal goes ahead. It's not been easy but we were all confident that solutions and compromises would be made for the greater good of Liverpool.

What is important is that this is seen as the start of the regeneration of the entire waterfront from Pier Head through Central Docks and beyond.

To attract these cruise ships from exotic and far away places, we have to provide a waterfront that is befitting the great City of Liverpool.

Peel intends to keep the momentum of regeneration going forward by creating a vibrant and exciting waterfront with buildings and public realm of the highest quality and so adding to Liverpool's attraction.

Peel has already invested hundreds of millions of pounds into the regeneration of Liverpool by its expansion and modernization of Liverpool John Lennon Airport and so will continue this commitment to Liverpool with the help and co-operation of all stakeholders".

Chair of Mersey Waterfront, Sara Wilde, said:- "This facility will allow us to offer cruise lines and their passengers the unique experience of sailing up the River Mersey and stepping ashore at our world-famous World Heritage Site waterfront. We are confident we will be able to attract as many as 25,000 extra visitors a year by liner, including some of the biggest and most famous ships in the world like Canard's Queen Mary 2 and Queen Elizabeth 2."

To your Chinese readers Sun nien fai lok HAPPY NEW YEAR!!!!!!!!!!!!!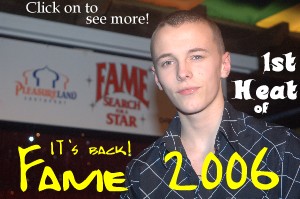 Happy New Year! Gung hay fat choy. Sun nien fai lok!
Job Adverts:- "WorkFORCE International"
Merseyside and Lancashire pubs are set to benefit from a £4 million sparkle
Vue Film Showing Times.
Safety first for Sefton¹s pride
Council's 'cashing in' on parking fines
Mandatory licensing of HMO's will help prevent 'studentification' problems
SMES NEED TO LISTEN OUT FOR NEW REGULATIONS
5 MILLION CREDIT CARD HOLDERS HIT WITH PENALTY FEES LAST YEAR
BANKING CUSTOMERS IN THE NORTH OF ENGLAND WANT FINANCIAL CALL CENTRES KEPT IN BRITAIN
City unites to remember holocaust victims
Liverpool's Lasting Attraction For The 'Mersey Beat Generation'
Holocaust Memorial Day event in Warrington
Wirral business hits the fast track
'FAME' Search 4 A Star 2006
ENERGY DEBATE KICKS OFF AS MINISTERS WARN DOING NOTHING NOT AN OPTION
LIVERPOOL 6 - MANCHESTER UTD 1 in the PFA Borneo Cup 2006
Give the farmers their money now or pay them interest for your bungling, MEP tells Beckett
RFL AND NORTHERN LAUNCH 2006 NATIONAL LEAGUE CUP
Trade missions pave the way for business opportunities
Unreasonable to comply with Ofcom plans on silent calls, say Debt Collectors
CULTURE CITY'S OLYMPIC BOOST
Liverpool Performs as LIPA turns ten!
PATRICK DUFF & JIM MORAY LIVE
Aspiring to Keep Jobs
James Street improvements go on show
Liverpool public choose favourites in British Animation Awards 2006
TV Company asks to Dine with you!
What children really think
INCAPACITY: SUCCESS WILL DEPEND ON ATTITUDE, SAYS FPB
SURCHARGING ATMs TO OUTNUMBER FREE-TO-USE MACHINES

IT is not just Indian Cuisine, it is the finest Indian Cuisine in Southport. Open 7 days a week from 5pm to 11.30 all year except Xmas Day. Sit and chill in our recently opened sophisticated and yet contemporary eating place. Relax and enjoy the best in style and food. We have an extensive menu to cater for all your needs, small or large. We cater for birthdays, special occasions, weddings, anniversaries etc. Every meal is freshly cooked to order and that also that goes for our takeaway meals.
At the end of the dinner in our very own bar, the Letter Box, with the best Motown and Sole from the 60's and 70's. The coolest and sexiest cocktail bar and lounge in town, that's open from 7pm to 2am from Thursday to Sunday.
Reservations can be made on by telephone on:-01704 536 700.
~HAPPY BIRTHDAY~
If you have someone you want to say happy birthday to, for free,
then use the email address below to send us the names
you want us say happy birthday to, and/or a photograph.
Email us today at:- birthdays@southportreporter.com