40th Southport Weekender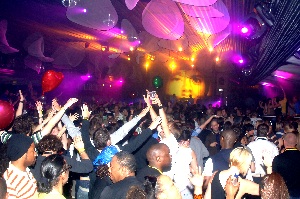 THE full report as well as audio and photographic report will be run in next weeks issue, but this is a quick few words about the world famous Southport Weekender that was held over the 11 May 2007 to the 13 May 2007. The event was extra special this time as it marked 20 memorable years and 40 events of this stunning show.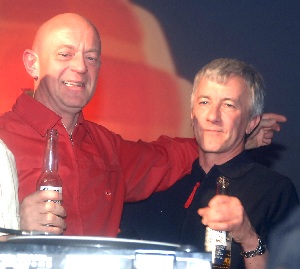 As Alex and Dave said on the close of the event:- "Who would have known that back in 1987, when a few mates got together, so that we could play our music that it would still be running 20 years on? No one could have guessed that our once small Soul Weekender would grow up to this..!"
It is a puzzle as to why we do not advertise this massive event as one of the showcase events on Merseyside. It draws critically acclaimed artists and DJ's alike from the USA, mainland Europe, Aisa, Australasia, in fact from all over the world. The event is one of the most important music events in the world and has been overwhelmingly voted by the music press, and the industry itself, as the "Most Friendliest Music Event". It even has top Hollywood film stars and sports stars wanting to get in to the party. Yet locally it is not even rated as important!
This year our editor and a reporter headed on over as normal to the event that had Trevor Nelson, Angie Stone, Arnold James, The Brand New Heavies, Joy Denalane, Dixon, Incognito, Bah Samba & Roy Ayers, Sway, Jazzy Jeff, Louie Vega, Basil "Black II Basic", to name just a few all performing to a sell out audience, in the four main rooms. This was a stunning event. It was an electric and exiting atmosphere that all who went will never forget. When the final end came, tears came rolling down some of the audience. So much emotion was in the air that the event over ran at the end as party goers and DJ's alike begged for one more song, then one more, again and again!
We would like to thank all who let us in to cover this historic and truly world class event. Our editor Patrick Trollope would also like to say the following:- "Alex and Dave are not only a credit to the music industry, but also to Merseyside, especially Southport. It is a shame that on Merseyside your efforts are often over looked... The Weekenders are glowing examples of how the music industry should run events; safe, friend and well organised on all levels. Your staff are always helpful and professional in every case, and it is a pleasure and an honour to cover your events. Thank you for the invites and good luck for the future events."
Click here for more photos... Also see see on next edition by clicking here.
If you want to get your name down for tickets before 2.3.4/07 November Southport Soul Weekender is sold out, then log on to www.southportweekender.co.uk.