Help Miss Southport 2007 to become Miss England 2007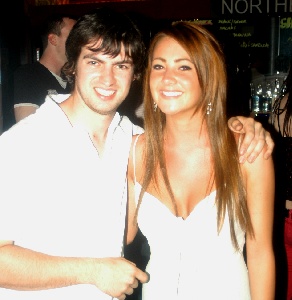 ON Saturday 9 June 2007, Chloe Davies who is this years Miss Southport was in town at the Underground night club to raise cash for the "Institute Of Cancer Research."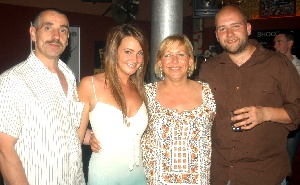 She joined by her parents who helped her sell raffle tickets. Also supported her on the night was boyfriend Marc Kenny, who played solo on stage.
They where also joined by three local bands, one of them "We Need Leads", "The Netherlands" and well loved local band "The Benz".
Chloe was also asking the town for support as one "Miss Text" vote winner and two runners up will be fast tracked through to the final 30 girls.
Chloe said:- "If it possible for you to vote for me to get into the final 30 of Miss England I would much appreciate it. Please send a Text Vote in for me."
Her Dad on the night told us that:- "I am so proud of her and what she has accomplished.
It would be fantastic if she gets fast tracked."

To help Chloe send a the words:- "Miss Southport" via text to "84205".
Texts costs 60p plus standard network charge. Voting lines open 1 June 2007 12pm to 30 June 2007 8pm.

Click here to see more photos from the night..
Miss Southport's Myspace is myspace.com/chloeziggy.