Exploding Gas Cylinders in Dockland Blaze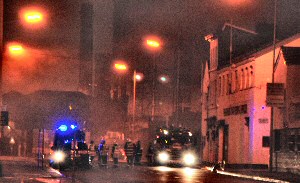 AROUND 11pm on Merseyside Police and Fire crews cordoned off a 300m Stretch around a fire in a pallet depot near Stanley Dock, on 13 March 2009, as the ground shook and exploding gas cylinder shot out of the yard. At one point a cylinder narrowly missed two port police officers. One of them told our editor just minutes after "My heart is pounding. It nearly took us both out and the police van. It crashed down on the road with so much force the ground shuddered." Our photograph shows part of the cylinder, just minutes after the near miss. 30ft flames made the fire visible from the Wirral and the risk of other gas cylinders exploding made the situation extremely hazardous. As the fire crews battled the fire a resident told us that they had a dog in their house and expressed how worried they were for its safety. At one point during the blaze some nearby residents said they thought a bomb had gone off. The main explosion was so loud that it blew out windows of a near by office block and could even be heard in Wallasey. The owner of the pallet depot Michael Slinger, was on scene shortly after of hearing of the blaze. Mr Slinger said:- "It has shaken me. As soon as I found out, I dashed back to find fire crews battling an inferno. It's just terrible." Surprisingly, the near by Stanley Dock market was unaffected by the fire and was open for business the following day.,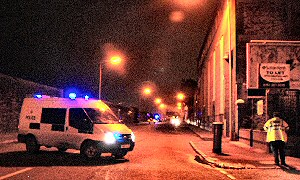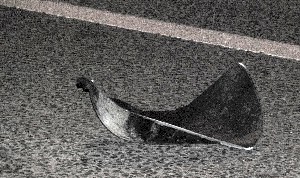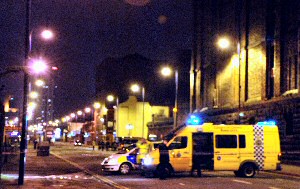 New look Mersey Reporter...
OUR main hub website MerseyReporter.com is changing over the next two weeks. Also keep an eye on Formby Reporter.