The Southport Plant, Food & Country Fair 2009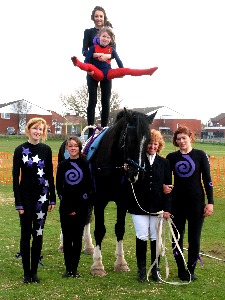 THIS year's Southport Plant, Food & Country Fair 2009; now in it's second year, was held at Stanley High School on Fleetwood Road, in Marshside, Southport. The event was run over the Easter Weekend and was reasonably well attended, but sadly not as many turned out as was hoped. The event was fantastic fun for all who did go and well worth the entrance price. It was held over three days, starting on the Saturday, 11 April, with had lots to see and do. Each day had lots of set activities, but also other events took place depending on the day. Throughout the event, I was taken aback by one display in particular; a group of young girls performing gymnastics on horses, with the youngest aged 6 and the oldest 16 years old. All of them volunteers from the Parkgate Pony Sanctuary. We were informed that one of the busiest days was Easter Sunday, when the military vehicles attended. Sadly, we had not been able to make it ourselves. The photos we display were taken on Saturday and on Easter Bank Holiday Monday, 13 April 2009.
The event was organised by Town & Country Fairs and it will not be the only one in this area, this year. Other shows are being held throughout the North West, see the organisers website garden-festivals.co.uk for more information. This event was a fantastic start to the Major Event Calendar for Southport and we hope to see it back next year, bigger and better.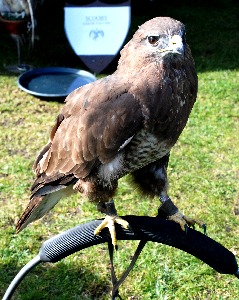 To see more photographs please see our photographic report for this event by clicking on here.