HMS Illustrious Fly Past - Liverpool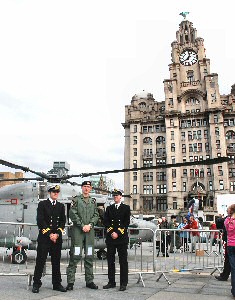 BETWEEN 22 October 2009 to 27 October 2009 the UK's flagship HMS Illustrious was berthed in Liverpool. Her visit made just as big an impression, thanks to Her impressive image as HMS Ark Royal did in 2008, on the people of Merseyside. HMS Illustrious is one of the Royal Navy's most widely used ships, taking part in everything from Maritime Strike to Evacuation Operations. Her motto then, means "No Uncertain Sound" suits "Lusty", as she known fondly by all on board. She is as an impressive 209m long and powered by 4 gas turbine Olympus engines propelling Her 22,000 tonnes of displacement at speeds in excess of 30 knots. As part of the celebrations to mark the 100 year anniversary of British naval aviation on Friday, 23 October 2009 containing 40 current and historic helicopters performed a fly-past down the Mersey. On deck as the fly past shot over HMS Illustrious was the Duke of York, who is the Commodore In Chief of the Fleet Air Arm. He later met war veterans and officials onboard. The flypast included Merlin, Sea King and Lynx Helicopters as well as Harrier GR9 fighter planes. Throughout Her visit, air shows and static displays demonstrated past and present Royal Naval Flight, that goes back further than the RAF! We would like to thank Rensburg Sheppards for their help.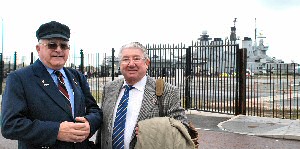 Click on here to see more photographs of taken on he Friday.

Did you serve on Her? If you did, please do let us know all about your memories and experiences on Her, by emailing our news room now to:- news24@merseyreporter.com.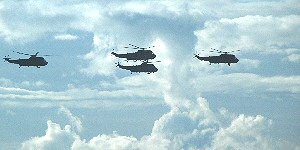 Useful Websites:-
Royal Navy History | HMS Illustrious | Wikipedia