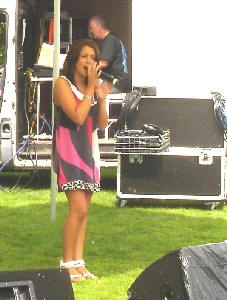 FORMBY LIVE 2010 SEE YOU AT THE EVENT!
THE 2010 Formby Live is ready to take place in Formby Village on Saturday, 17 July and Sunday, 18 July 2010. The event will see lots of activities taking place on the bars and other venues throughout the area. This year's Festival of Music will see lots of home grown acts taking to the stage. Also, besides that, a Free Concert is to take place at the Formby Pool on Sunday from 1pm and a Night Parade from 6pm… Full line up for Sunday can be found at the Formby Pool Complex and on flyers throughout the Village. This is small list is just a taste to the talent that will be on offer, on Saturday alone, on the main street! Let's hope for sun like last years!
Time Venue Performances - Saturday...
| | | |
| --- | --- | --- |
| 11am - 3pm | Throughout Village | Miss Twizzle |
| 11:00 | Outside Oddbins | Steve & Alex - Duo |
| 11:30 | Barclays Bubbles | Flyers & Raffle |
| 11:30 | Outside Oddbins | Purple Soul - Duo |
| 12:00 | Outside Oddbins | Jax Pak - Country / Rock 'n' Roll |
| 12:30 | Outside Oddbins | Other Range…. |
| 13:00 | Outside Oddbins | Steve & Alex - Duo |
| 13:30 | Outside Oddbins | Bubbles, Flyers & Raffle |
| 14:00 | Outside Oddbins | Purple Soul - Duo |
| 14:30 | Outside Oddbins | Kevin & Karine - Duo |
Ship ahoy for the Mersey Pirate Muster
SWASHBUCKLING pirates take over the Mersey Ferries on Sunday, 18 July 2010, led by former Brookside actor Dean Sullivan who takes the helm as commentator for the River Explorer Cruises.

Salty seadogs and landlubbers alike can enjoy the pirate-themed cruises, which are the ferries' contribution to the Mersey Pirate Muster Event.

And no pirate muster would be complete without a search for hidden treasure, passengers can pick up their free copy of the Mysterious MacNamara's Map from the Pier Head Ferry Terminal or the Albert Dock Visitor Centre and follow the clues to be in with the chance of winning some fantastic prizes.

The 50 minute pirate themed Mersey Ferry River Explorer cruises depart from Pier Head, Liverpool on the hour between 11am to 3pm calling at Seacombe and Woodside terminals, normal ticket prices apply.
For further visit:- merseyferries.co.uk or telephone Mersey Ferries on:- 0151 330 1000.

...HAPPY BIRTHDAY...

| | |
| --- | --- |
| From all your friends in the offices in Southport - Happy Birthday Mr. Dale Robinson! | |
| Happy Birthday Dear Michelle From Opa and Oma Rijken from the Netherlands. We love and miss you very much... xXx | |
If you have someone you want to say happy birthday to, for free, then use the email address below to send us the names you want us say happy birthday to, and/or a photograph. Email us today!