FORMBY LIVE 2009
Report by Jane Harrison & photos by Patrick Trollope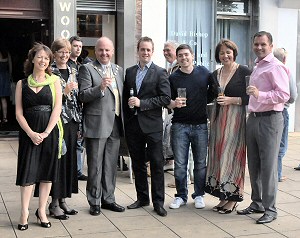 ON 1 August at 6.30pm the mayor or Sefton Cllr Alf Doran was outside the local bar in Formby called "Woodwards", greeting everyone to the launch of the Formby Live music festival that would continue to take place throughout the village on the Sunday, 2 August 2009. The music festival was aimed at bringing more people into the village with a mix of amateur and professional bands, from the area and afar will be playing.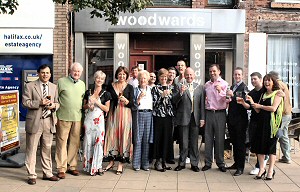 We also entered the sophisticated bar, that night and found a vibrant lively atmosphere. The venue was filled with people laughing and talking, whilst a local band called Incognito played some of the old favourites, by well known bands like Madness and Coldplay, all with a new beat. Outside people spilled out into the village where the sunshine greeted them. These are a few snaps taken that night as the Mayor and owners of bar gather to start things off on a high note. Of course the Mayor was on soft drinks all night, even as he raised a toast with his glass. Everyone clearly enjoying the night, it was a shame we could not stay longer. We will be reporting back more about this event in next week's edition.
Getting Married...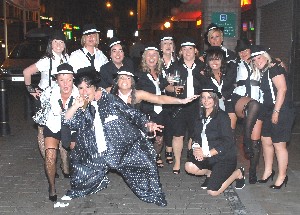 GOOD luck for the big day from all your Mob!