Aintree Sprint 2011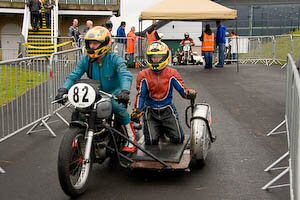 ON 17 July 2011, the North West Section of the Vintage Motor Cycle Club hosted the Aintree Sprint, at the world famous racecourse. The event was a straight line sprint down the tarmac track in front of the Start Finish Line and the highly distinctive grandstands. The event was run to raise money for the club and the North West Air Ambulance. Unlike the Samba
event, who sheltered indoors, this event was fully exposed to the elements and meant the unbelievable awful conditions kept
speeds down, as well as the crowds. Despite the lack of none competitive visitors and the torrential downpours, there was a good buzz in the paddock and around the trade stands. It was interesting to see professional and ammeter competitors from
all over the UK mixing with each other and with the spectators, who had come out, braving the elements to see what a very entertaining day's action. On and around the course, spectators could see many motorcycles and 3 wheelers. All the machines taking part where sorted out into make, model, age, size and officials made notes of modifications before they whizzed down the straight. Also on show, hidden within tents and in other public areas where lots of static displays of classic motorbikes, some as old as 85 years old! In all this was an enjoyable day out for all enthusiasts, as well as for families who wanted to see something different, despite the challenging conditions for the riders. We spotted quite a few children enjoying the event, just as much as the adults. Let's hope they can do one again in 2012, as this event is well worth
attending as a spectator. There are more details available about the sprint on the VMCC website. Well done to all who took part! Click here to see our full photographic and video coverage of this fantastic event.

| | |
| --- | --- |
| | Audio Copy - Experimental Option. Click here to hear this weeks edition in audio format. Also please do let us know what you think about it. |
...HAPPY BIRTHDAY...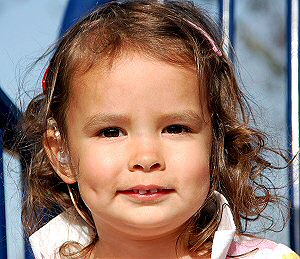 Michelle Rijken Happy Birthday. We wanted to be with you. and love you very much. With love from Opa & Opa Rijken, from the Netherlands.

If you have someone you want to say happy birthday to, for free, then use the email address below to send us the names you want us say happy birthday to, and/or a photograph. Email us today!
This week's news in pictures