Liverpool Fashion Week 2011 - Part 1
Report and photos on this page by Patrick Trollope.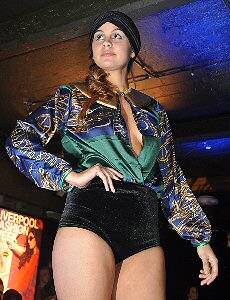 WITH 5 nights, 40 catwalk shows and 4 of the trendiest venues in Liverpool, it could only be Liverpool Fashion Week. The trendiest fashion shows in the North West for 2011 were set on track by a fantastic night in the Hard Day's Night Hotel on 18 October 2011. Set in the iconic Beatles themed hotel, the event was hosted by the Hollyoaks star, Jennifer Metcalfe. It was not just the adults who showed off their talent on the first night, as children took to the stage to show off designer outfits. After the first nights shows, the models and audience then headed over to the After Party, at the exclusive celeb hang out Kingdom Liverpool, hosted by Red Dwarf/Coronation Street star, Craig Charles! What a fantastic start, but it was to get better… On the following night the next major shows took place in the MODO. Both nights also had freshest live entertainment who keep the action moving as the models changed.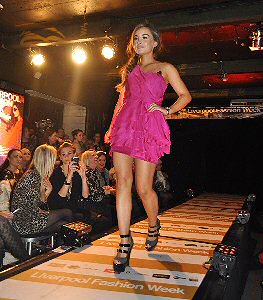 If you want to know more about the event, go to:- liverpoolfashionweek.co.uk for more information! We have a small sample of photographs of what we will be running in next next weeks issue, in this weeks issue. Click on here to see our photograpic coverage of this fantastic event.
Models Take Note!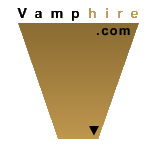 IF you model, over 18 and want to get the heads up on a new service that is aimed at helping you develop your modelling career and to get work, please email info@vamphire.com with your name, age and location. We will then add you to a priority list, so you get to know first when this service is going live and a bit more! So don't get left in the dark, no matter if you are professional or amateur, this service is designed with you in mind.
Picture Caption Competition!
ON Saturday, 22 October 2011, local author Philip Todd and illustrator Tracy Bleasdale will be visiting Formby Books, in Derbyshires, to sign copies of Buff Macgregor. The book is a colourful paperback, priced £6.00 and is all about a dog called 'Buff Macgregor'. It has 29 illustrations as well as easy to read poetry and anthologies. But you can win a signed copy, signed by both of them by entering this competition. All you have to do is send us your best caption for this picture below.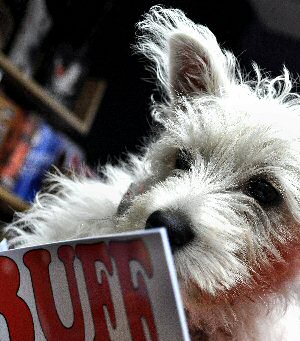 The competition closing date is 11am, 3 November 2011. Only one caption per house hold. You must put on the email your FULL address, your full name and your contact phone number so that we can send the prize to you should you win. We will get both Philip and Tracy to pick the winning caption. Email us to:- news24@southportreporter.com with the subject:- 'Buff Macgregor Comp' clearly marked on it! Good luck!