Woodvale Transport Festival 2013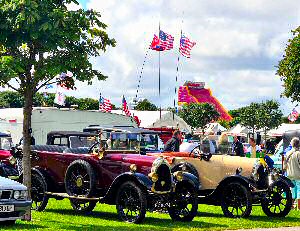 THE Woodvale International Rally is to be renamed and due to return to Victoria Park this year instead of its traditional venue, RAF Woodvale, where it had been ever since 1971. The history behind this announcement follows the discovery of asbestos, during a survey had been conducted by the Ministry of Defence back in 2012. The announcement in 2012, by the MOD, could have stopped the show from continuing altogether unless an alternative could be found quickly. Luckily, the volunteers who put the show on managed to provide that miracle, and saved the event from being consigned to the history books by moving it to Victoria Park. Sadly, that came at a cost as the event was far smaller, publiCity had all be put out that it was hosted to be at Woodvale and on a different date to its original August time slot, which had been advertised up to that point. Yet they succeeded. The charitable event originally began as a model aircraft show, but quickly grew in size as new attractions were added each year, but in 2012, the loss of its ability to have flying model aircraft came as a major blow. Thankfully, the reputation and some of its other attractions meant it could still continue. This has now lead to the show being renamed the Woodvale Transport Festival, for the foreseeable future. In a public statement issued by the show committee, said on 5 March 2013:- "Thank you to all of you for your continued support and encouragement. Sadly, we regret that our team will be unable to hold the 2013 event at RAF Woodvale, due to the continuing asbestos problem. We have had to again relocate the show to Victoria Park, next to Southport's Town Centre. This issue is out of our control and we have had no option, but to relocate the event again. The new date for the event will be 22 June and 23 June 2013. We can confirm that 2013 show will include many old favourites. Unlike in 2012, there will be a flying display, but on a smaller scale than what we had at RAF Woodvale, thanks to new technology. Further information can be obtained off the Rally's website in due course. We ask you all to keep supporting us and enjoy the great weekend we are putting together for you all."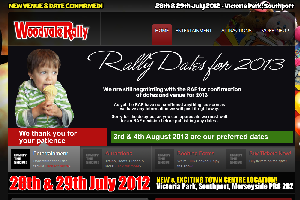 Prices for Woodvale 2013 at Victoria Park are as follows:-

Admission:- £5 Per Adult / Senior Citizen, Per Day. Children Under 15:- "FREE" (Accompanied by a fee paying Adult) - Pay on the Gate with FREE car parking at Princess Park!

Camping on showground - Caravan / Motorhome Etc on Victoria Park - Friday to Monday Only £60. Places are limited, so book now to avoid disappointment.

Trade stands - £50 per 3m, Frontage for the 2 Days.

Classic/Vintage Cars, Motorcycle, Military / Commercial Vehicles, Clubs, Railway-Boat Models, RC Car Racing, Stationary Engines, Please speak with the section organisers.

KEEP up-2-date
with our free daily news emails.

Are you subscribed? Si

g

n

u

p

today

to

our daily email news service via... Formb

y

-

Re

p

orter

.com

.

If you subscribed you can keep in up-to-date with what's going on in and around Merseyside. It is free and we do not send out massive amounts of emails. Also your email is kept under the UK's Data Protection Act, so you can be sure that you will not have problems.