The WLLR 2013 Steam Gala Weekend
Photographs by Patrick Trollope.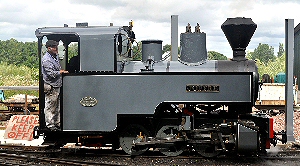 THIS year the West Lancashire Light Railway (WLLR) have so far had a fantastic summer and one of the many events they have been holding this year was a full Steam Gala Weekend that took place over 10 August and the 11 August 2013. The Hesketh Bank attraction was running 5 locomotives on its 2 Foot Gauge tracks and also had a vintage bus being driven to and from the attraction, allowing show goers to have a ride around Banks and Hoole. Other attractions included a model railway exhibition within the engine sheds and some vintage vehicles. That was not forgetting the steam organ and a traction engine. Check out our photograpic coverage of this event, in this edition, by clicking on here now! This year and West Lancashire Light Railway is also part of a special UK wide competition:- "The Great Railway Treasure Hunt 2013," which is being run by the:- PetersRailway.com Children taking part have until 30 September 2013 to send in their answers and the winners of the national competition could get a very nice surprise... Also the local prize for the WLLR, we have been told, will be a 2014 Family Pass to the railway. If you did miss this event and you want to experience the railway for yourself, the attraction is open every Sunday and Bank holiday. But this year the last big Steam Gala will take place on 6 October 2013. Also well worth putting in your diaries will be the Halloween Special, that will be running on 27 October and also the BBC Children in Need event on 17 November 2013. Should you be thinking well ahead, then book now to avoid disappointment as Santa will be riding the railway again on 14 December, 15 December, 21 December and 22 December 2013. To find out more about these events and also about the railway, please do visit the WLLR website.

Click on to read on!

Click on to read on!
B.O.A. 70th Anniversary DVD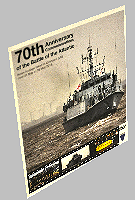 THE video footage we have taken at the 70th BOA events this year in Liverpool has now been fully edited is available to buy, on a DVD, from our Online Shop, on Mersey Reporter very soon. For each DVD sold, £3.00 will go to the Liverpool's Lord Mayor's Charity Appeal. (Registered Charity No. 229539) At this stage we can only do UK postage options, but if you are outside the UK, you can still order copies, but only by emailing us to:- news24@merseyreporter.com with your FULL address and we will get back to you with a postage cost and a payment link, should you wish to continue.
...HAPPY BIRTHDAY...

Val Price Its Your Birthday This Week... Happy Birthday from all at SJA Southport!

If you have someone you want to say happy birthday to, for free, then use the email address below to send us the names you want us say happy birthday to, and/or a photograph. Email us today!