A visible sign of poor air quality seen over the UK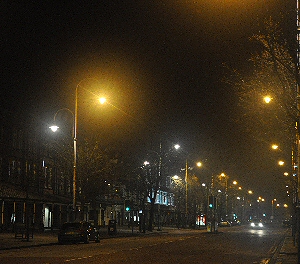 ON Wednesday, 2 April 2014, Defra said that many parts of the UK could be shrouded in smog as large parts of England and Wales experienced unusually high levels of air pollution. This was predicted to be the worst air pollution in 60 years when, before the Clean Air Act in Britain, pea soupers were not uncommon and on Wednesday morning, many areas throughout the UK did instead find high buildings and trees shrouded in smog. Some coastal areas, at dawn, like on parts of Merseyside's Coastline witnessed what at times looked like a green, or yellowing tinged light grey mist. We were told that this glow was due to the atmospheric conditions and is common in places like the skies over Paris. The effect is caused by tiny droplets of liquid water suspended in air interacting with other airborne particulates (molecules in the air) that then scatter and reflect the light resulting in a murky yellow or green tint.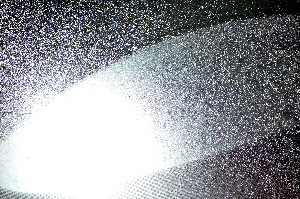 This tint is a very clear and visible sign of poor air quality. "If you have a car or a greenhouse, look at the windows. When this happens you can often see what is in the air, when the mist or fog lifts. This time small grains of dust from the Sahara desert that can be clearly identified." A pollution expert from Defra told us. This combination of Sahara desert sand and a mixture of emissions from businesses and factories in continental Europe and across the UK led to the latest government has warnings, as Southerly winds blow this dust and dirt across Britain.
Defra air pollution levels for 2 April 2014 predicted that the worst affected places would be in the South According to Defra:- "The vast majority of people, will suffer no harm as a result of these conditions. We may notice sore eyes, coughs, sore throats and perhaps a little bit of a wheeze if we are taking physical activity outdoors. Clearly this is a serious issue, but it's important that the media and the public do not get it out of proportion. Also we will see the pollution levels fall towards the end of the week. But over the few days of very high air pollution levels, we strongly recommend that those with lung or heart disease avoid strong exercise outside. In conditions like this, we recommend that:-

► Adults and children with lung problems, and adults with heart problems, should reduce strenuous physical exertion, particularly outdoors, and particularly if they experience symptoms.

► People with Asthma may find they need to use their reliever inhaler more often. Older people should also reduce physical exertion.

► Anyone experiencing discomfort such as sore eyes, cough or sore throat should consider reducing activity, particularly outdoors."

Should you suffer from the effects of poor air quality levels Defra recommends visiting its website for the latest information. You can also follow them on Twitter.

So should we be worried? Have you been affected by the moderate to high air pollution levels the UK has experienced? Did you see the dawn glow in the mist or get a picture of it? Was your car covered in a light coating of sand? Email our newsroom your thoughts, views and reactions to this topic.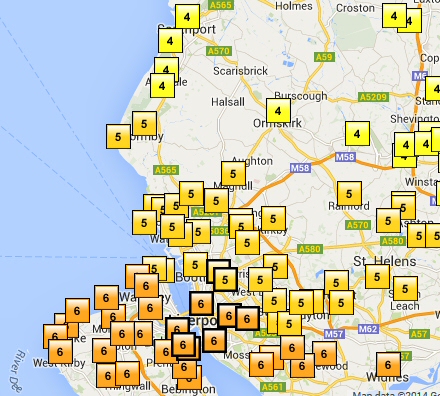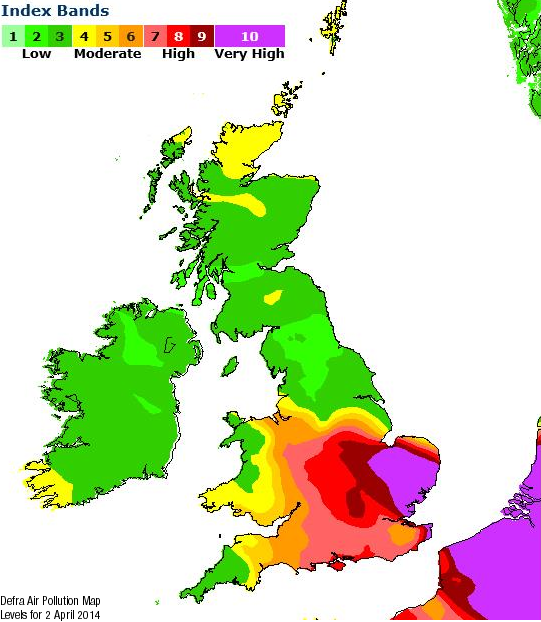 The maps attached are what levels and the prediction map given to the public and media by Defra on Wednesday, 2 April 2014. © Crown copyright and also Google Inc.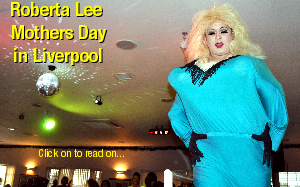 Letters to the Editor:- "Lack of Southport Pleasureland Signs"
Merseyside tops list for entrepreneurs helped off benefits
TV soap stars turn out to make dreams come true for terminally ill children
Southport Theatre welcomes tax relief plans
POLICE TARGET SPEEDING DRIVERS IN MONTH LONG CAMPAIGN
New venue for Parkinson's course proves a success
LIVERPOOL PRIDE RETURNS FOR 2014
MURDER AT ST GEORGES HALL - A DICKENSIAN SPECIAL
Roberta Lee,

Mothers Day

in Liverpool
Well being event on 10 April 2014
NEXT OF KIN APPEAL:- "BARRIE HOGARTH"
Living wage blackspots emerge in North West
Golf course transfer set to tee off
Letter to the Editor:- "Change to Sefton Borough Council Planning Protocols."
Give the gift of life this Easter
Will you help save St. Luke's Church, Liverpool?
Letter to the Editor:- "Best Wishes To Menay Edwards."
Care leavers' charter launched
Tougher sentences for burglars
Shankly Hotel for Liverpool
Bargain compost bins on offer
NORTHERN ANNOUNCES ELECTRIC TRAINS FOR NORTH WEST
Page to Stage Extends Its Deadline
MERSEYSIDE POLICE 40TH BIRTHDAY
Foreign truck firms set to pay for UK roads
SUDDEN DEATH - ROSELEA DRIVE - SOUTHPORT
REST centre for street drinkers planned
Cancer patients 'forced out of work'
Liverpool City Council Agrees Way Forward on LDL deal with BT
Local Shops and Pubs could get a third extra off there Tax Bil
Over 2.8 million people to benefit from Government tax cuts

| | | |
| --- | --- | --- |
| | Click on to read on! | Click on to read on! |
B.O.A. 70th Anniversary DVD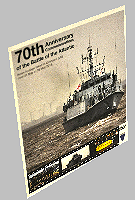 THE video footage we have taken at the 70th BOA events this year in Liverpool has now been fully edited is available to buy, on a DVD, from our Online Shop, on Mersey Reporter very soon. For each DVD sold, £3.00 will go to the Liverpool's Lord Mayor's Charity Appeal. (Registered Charity No. 229539) At this stage we can only do UK postage options, but if you are outside the UK, you can still order copies, but only via emailing us:- news24@merseyreporter.com with your FULL address and we will get back to you with a postage cost and a payment link, should you wish to continue.
...HAPPY BIRTHDAY...
If you have someone you want to say happy birthday to, for free, then use the email address below to send us the names you want us say happy birthday to, and/or a photograph. Email us today!

KEEP up-2-d

ate




with our free daily news emails.

Are you subscribed? Si

g

n

u

p

today

to

our daily email news service via... Formb

y

-

Re

p

orter

.com



If you subscribed you can keep in up-to-date with what's going on in and around Merseyside. It is free and we do not send out massive amounts of emails. Your email is kept under the UK's Data Protection Act, so you can be sure that you will not have problems.