Formby's 4th Annual Viking and Medieval Market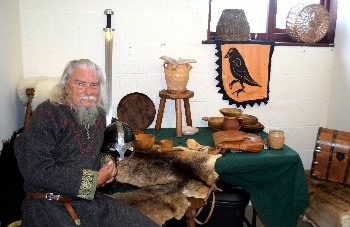 ON Saturday, 24 September 2016, the 4th Annual Viking Medieval Market was held at the Gild Hall in Formby, Merseyside. The event is starting to get too big for the venue, as it is now attracting more and more people. It is a fantastic day out, with lots to see and do. From re-enactments, with warriors battling it out in a small arena though to Russ Scott's (aka Erling Rigsson) 27ft long Viking boat were just a few of the attractions. Adults and children could also learn and play Viking Chess (Tafl) and even have their names translated into Viking using the runic alphabet.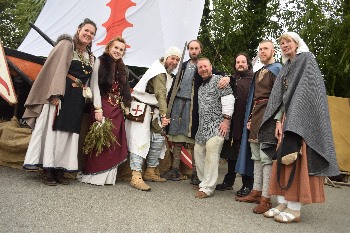 That is not forgetting the birds of prey on display, as well as food and drink! This is a very interesting and extremely informative event, that not only has plenty to do and learn, but also has an extremely friendly and inviting bunch of people behind it. Well done to all involved and we are eagerly looking forward to your Library event in Formby; more information on that to follow on here very soon. For now, please enjoy the photos by clicking on here, to see lots more taken at this event... If you missed this 1, do not miss next year's event! Please do let us know what you thought of the event via emailing us to:- News24@SouthportReporter.com .

Fact File:- Did you know that Formby is thought to be one of the oldest settlements on Merseyside Merseyside and believed to be founded by Viking settlers.
Southport Comic Con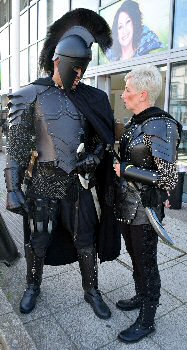 THE Southport Comic Con was held at Southport Theatre And Convention Centre, on Saturday, 17 September 2016. The event was extremely successful. The event covered a wide range of fictional worlds, from TV programs, films, comics and video games. With many celebrity guests from TV and film alongside comic artists and writers, fans in and not in costumed flocked to the Town. If you missed it, keep track of North West Comic Cons events on Skiddle. Did you go? Please let us know what you thought of the event via emailing us to:- News24@SouthportReporter.Com.