France Honours World War 2 Heroes
Photographs and report by C Trollope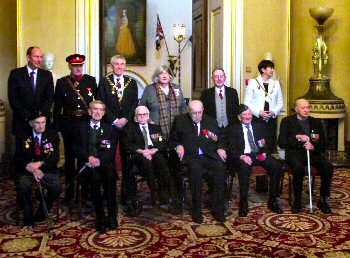 ON the day of Monday, 23 January 2017, 6 brave English men were assembled in the Liverpool Town Hall because, in various ways, they had taken part in the liberation of France during 1944 and 1945. 1 of them was an ex-member of the RAF and the 5 others were ex-Army. This very special presentation was part of many across the country. The French Government had ordered their Honorary Consul of France to present the awards of the National Order of the Legion to the nominated recipients. The medals had been distributed, from their Embassy in London, to areas where other nominated, elderly people could receive their decoration comfortably.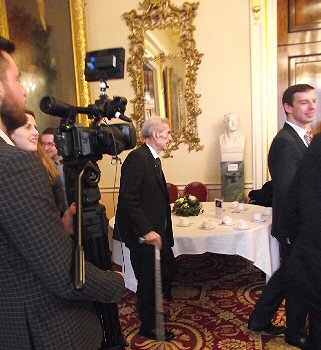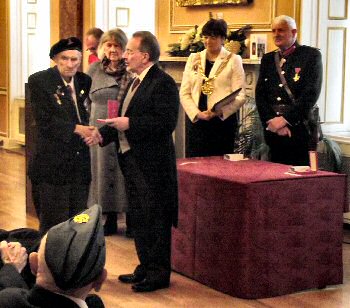 Each of the 6 men to be so honoured, with their families, arrived about ½ an hour before the assembly at the Town Hall. In 1 of the 2 beautiful Halls, with the 2 brightly gleaming chandeliers, after some refreshments, the ceremony began.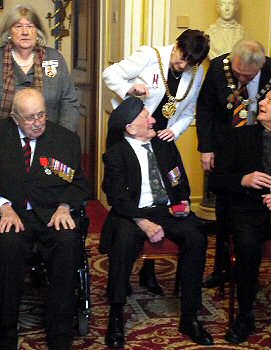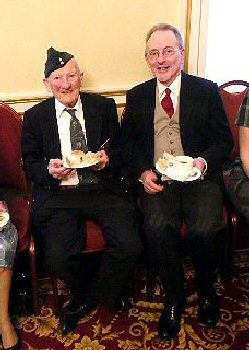 The meeting began with the Liverpool Rector, the Reverend Dr Crispin Pailing saying some prayers. Next, Lt. Colonel Sean McEvoy told those assembled the history of the Ordre national de la Legion d'honneur, which Napoleon Bonaparte established in France, in 1802, on 19 May. It became, and is to this day, the highest French honour for bravery in France, being divided into 5 different degrees of distinction.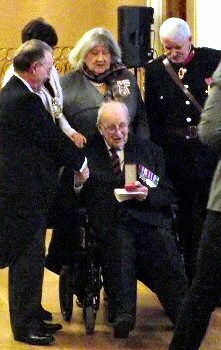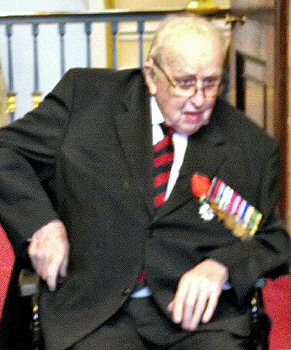 The award was also representing the thanks of the French people for the parts played by these serving men in the liberation of France during 1944 to 1945.
The Award was presented to the veterans by the French Honorary Consul for France by Mr Philip Daniel. The awards were presented to the following:-

► Timothy Joseph Fitzgerald, a Captain in the 3rd Battalion The Irish Guards.
► Richard Stanley, Hughes, a Gunner in the Royal Regiment of Artillery.
► Bernard Cross a Kingsman in the 5th Battalion, The Liverpool King's Regiment.
► Michael Joseph Crumby, a Private in the 8th Irish Battalion, The Liverpool King's Regiment.
► Desmond James, Ryan, a Rifleman in the Royal Irish Rifles.
► Stephen Conyngham, a Leading Aircraftman in the Royal Air Force.
► Each recipient was exuberantly applauded whilst being presented with their honours.