Everton V's Manchester United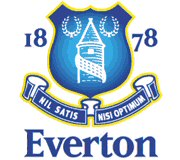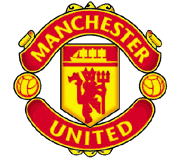 THE new Premiership football season is nearly upon us and football fans from all over the country will be in for a world class save at Pleasureland!

To celebrate the start of the new football season, Pleasureland is holding a 'Premiership' weekend on Saturday 13 and Sunday 14 August 2005.

Anyone coming to Pleasureland on either of the above dates can receive a £5.00 discount on their wristbands, just by wearing any football shirt! That means 'All Day' wristbands at only £13.00 and 'Junior' bands at an amazing £7.00!

We also have hundreds of free prize giveaways, one with every wristband purchased! (while stocks last)

PLUS why not come and enjoy the match... on not one, but two, GIANT viewing screens in Pleasureland's Casablanca Family Entertainment Centre - with its unique children friendly viewing arena, it's perfect for the whole family to enjoy!

Special fantastic food and drink offers will be scoring goals of their own, such as our premiership 'Pepsi Yard' and the prestigious and value for money 2 Pint 'Golden Boot' filled with Warsteiner for only £3.75.

So why not KICK OFF Premiership Weekend in Casablanca with... Everton vs Manchester United ...on our TWO GIANT VIEWING SCREENS at 12.15pm Saturday 13 August When it comes to being top of the league, Pleasureland is the only contender!

See our advert on Mersey Reporter!
Weetabix Woman's British Open Golf 2005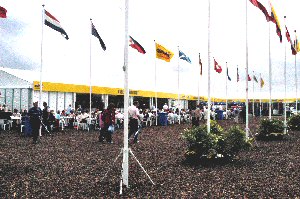 THE Royal Birkdale Golf Club was home to the 2005 Weetabix women' British Open over the 28 July to 31 July. Despite the dreadful weather the atmosphere was fantastic and the event was hailed a huge success. This years winner was South Korea's Jeong Jang who took the trophy by four stoke from Sophie Gustafson. We would like to say sorry to all our readers for the lack of photographs from this event, as we experienced problems that resulted in the loss of the images. See story Power Surge.s We would like to thank the Weetabix team for all their support over the week and we look forwarded to their return.
Click on to log on to your

LOCAL online Radio Station... TODAY!

BAND

WANTED!

If you have a band and you have a CD of broadcast quality and you want people to hear you, get in contact with our radio station at:- www.liverpoolreporter.com
~HAPPY BIRTHDAY~
IF you have someone you want to say happy birthday to for free, then use this email address & send the names to us by emailing us to:- birthdays@southportreporter.com