NEW CANAL SET TO BRING PROSPERITY TO LIVERPOOL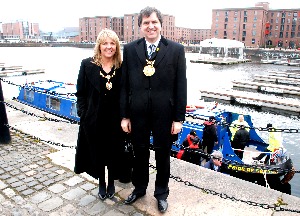 ON Wednesday, 25 March 2009, a new feature was officially unveiled in Liverpool as a brand new stretch of canal was officially unveiled in Liverpool. Two and a half centuries after the Duke of Bridgewater kick-started the 'canal mania' that would fuel the world's first industrial revolution. Re-establishing an historic connection between the city's currently underused South Docks and the Leeds & Liverpool Canal, the £22million project opens up the city's waterfront to the previously untapped leisure and tourism industry already thriving on Britain's 2,200-mile UK canal system; echoing a time past when waterways brought economic prosperity to Liverpool.

Despite the cold over cast day, people came from all over the UK to see the opening of the link. This will now allow the 30,000 boats on Britain's inland waterways to be able to navigate the current 127 mile Leeds & Liverpool Canal straight into the heart of Liverpool, into the stunning surroundings of the Albert Dock.

Overshadowing the site is another new development that is focused on making Liverpool's past part of it's future, the Liverpool Life Museum.

Cutting a course through the World Heritage Site in front of the famous Three Graces; the Liver, Cunard and Port of Liverpool buildings; the new 1½-mile Canal Link is predicted to generate 200,000 extra visitors annually to Liverpool's Pier Head and docks with an additional tourism spend of £1.9million.

Robin Evans, chief executive of British Waterways, commented that:- "The construction of the Liverpool Canal Link is a further boost for the renaissance of the nation's inland waterways. Given that Britain's canal system was pretty much viewed as a lost cause, and was actively being filled in and maligned, during the 20th century, it's remarkable the way that the waterways have been reinvented for the 21st century and that we're still building canals today. Many decades after most canals finished serving their original purpose to move goods and raw materials, the waterways are still creating jobs and facilitating trade. The Liverpool Canal Link follows the restoration and building of an additional 220 miles of canals around the country ten years ago, and is one of a new tranche of projects that are seeing waterways restored in places like London, Manchester, Falkirk and Droitwich."

Councillor Warren Bradley, leader, Liverpool City Council, said:- "The opening of the canal link is a significant day in the recent history of Liverpool. We want the new-look Pier Head to be a must-see destination for visitors to the city and the new canal will add life and vibrancy to our waterfront. Bringing life back to the waterfront has been one of our main priorities in regenerating the city and the new canal link has been a vital element in that. For the first time in over a century, narrowboats will sail once again into the heart of this famous city and they will get a great reception. This project has been assisted with the co-ordination by Liverpool Vision and supported by a number of agencies, showing what can be achieved when we work together."

The previous connection from the South Docks to the Leeds & Liverpool Canal was abandoned in the early 20th century when the Three Graces were built over a dock following the decline in the carriage of waterways freight. Now, boaters will once again be able to book a trip on the new canal link with the first regular passages scheduled for 20 April 2009.

Unlike today's leisure and tourism-led benefits of the nation's waterways, the previous canal connection with Liverpool's docks facilitated a range of merchandise to be transported, including grain taken by horse drawn barges to East Lancashire's flour mills and wool to Yorkshire. Coal transported to Merseyside from Wigan was pivotal in the rapid expansion of
Liverpool's industry in the late 18th century, whilst textile machinery from Lancashire and Yorkshire started its journey on
the canal before export overseas.

The £22 million cost of the Liverpool Canal Link has included funding from British Waterways, European Regional Development Fund, North West Development Agency, Homes and Communities Agency and Peel Holdings. The Liverpool Canal Link project will support the continuing regeneration aims of partner organisations for the Liverpool Waterfront and the wider Merseyside area.

We will be adding a video to our Southport.TV website of the opening very soon.
Click on here to see more photos...
Editorial Notice:-
SORRY for this edition going out very late. We have experienced an unusual event that has been out of our control.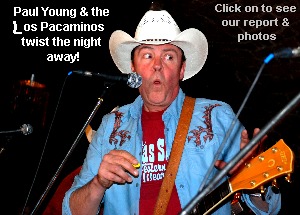 --- MORE NEWS REPORTS BELOW ---
Policing Plan 2009 to 2012
Beware the April price hikes that are no joke
BODY FOUND - OTTERSPOOL, SOUTH LIVERPOOL
TRAVEL NOTICE:- "Liverpool will standstill on 15 April 2009"
NEW CANAL SET TO BRING PROSPERITY TO LIVERPOOL
Merseyside has 100's of destinations worldwide, for the 1st time in 70 years
Lancashire Hotpots have announce tour
Bains gas storage public consultation
Are you a Merseyside Business Hero?
Usdaw celebrates ten years of minimum wage
ADVICE FOR VISITORS TO SOUTHPORT TOWN CENTRE DURING AINTREE FESTIVAL 2009
Top swimmers Jo Jackson, Mark Foster and Heather Frederiksen back £140 million initiative
MODERN BRITONS SAY THE BRITISH COUNTRYSIDE IS A TURN OFF
BBC to visit Chester Food & Drink Festival
Paul Young and the Los Pacaminos twist the night away!
OUR EASTER

GIVE-AWAY

"IRON MAIDEN: FLIGHT 666"
City choir heighten the Sense of Sound on Russell's tour!
The European Market To Come To Ormskirk
Drakes Bar - Rock Night
Heads Up... Southport Plant, Food & Country Fair 2009
US BASED ERIC FRIEDMANN AND THE LUCKY RUBES RETURN TO THE UK FOR IPO
The Northern Hospitality Awards
North West too trusting when it comes to gas safety
Remember motorists - take a break this Easter!
Formby By Pass RTC
The National Union of Students:- 'Extremely Concerned'
A tale of two Stuart's – Half Marathon superstars
SOUTHPORT MEP BACKS DEMANDS FOR MOBILE CHARGER SANITY
Easter Family Fun at the Beatles Story!
Book signing at Pritchards, Brows Lane, Formby
Summer Time Brings Longer Hours For Recycling Centres
Parents are top of the class
Bar NoN as the clocks spring on....
Teams wanted to join It's a Knockout!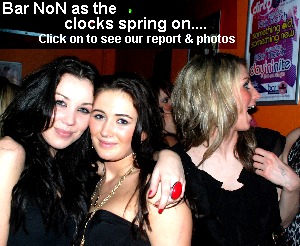 WITNESS APPEAL - INDECENT EXPOSURE
MESEYSIDE Police are now appealing for information following reports of an incident of indecent exposure in the Seaforth area on Saturday, 21 March 2009. At around 8pm, a 15 year old girl was with her friend in an area known locally as the 'Wabbs', which is close to Claremont Road. A man approached them and when he got closer he exposed himself. The victims then ran off. They were uninjured, but have been left traumatised by the incident. Police are keen to talk to anyone who was in the area at the time of the incident or may have information about the offender. He is described as white, aged in his mid-20s, around 5ft 7ins tall. He had short dark hair and was wearing black or dark clothing, including a hooded jacket, and spoke with a Scouse accent. Anyone with information is asked to contact Merseyside Police on 0151 777 3054 or Crimestoppers anonymously on 0800 555 111.
HAPPY BIRTHDAY

Congratulations Linzi and Balvant Mistry. Welcome to the world Samuel!


If you have someone you want to say happy birthday to, for free,
then use the email address below to send us the names
you want us say happy birthday to, and/or a photograph.
Email
us today!