Southport Champion Christmas Lights Switch on 2009!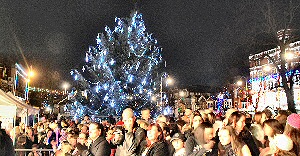 SOUTHPORT Champion Christmas Lights switch on was well attended and ran extremely smoothly. Despite the chance of rain, the event drew in a large crowds who watched the Christmas Parade snake through the town and past the Town Hall Gardens on Lord Street, where the afternoon's and evening's entertainment was taking place.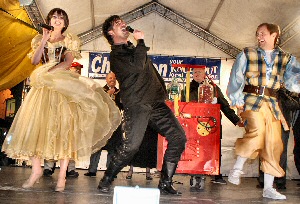 At one point the parade stopped to let Father Christmas off, to join up for the switch on of the lights, on the stage outside the Arts Centre. Sadly, the crowd was so big he did not make his way through to the stage for the pushing down of the plunger, but did get onstage just after.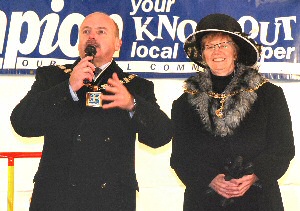 Turning on the lights were the cast from Southport Theatre's Jack and The Beanstalk, Ian 'H' Watkins from pop band Steps, Marc Bannerman from Eastenders and Tara Wells, as well as the night's comperes, John Cooper from Dune FM, Jon Jessop and Mike Swift from Southport Community Radio. Also present were the Mayor and Mayoress, Councillors Alf Doran and Gill Cutherbertson. Well done to all who planned and took part in this event. Special praise should go to the Southport Champion, who started the Christmas Lights Campaign 10 years ago, with Martin Hovden.
Click on here to see our photographic coverage of this event.
New film discussion group at Picturehouse at Fact, Liverpool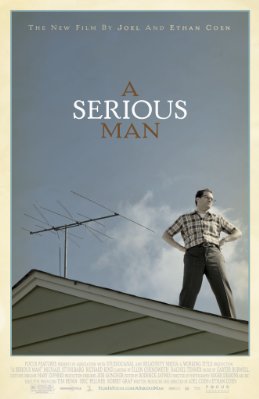 THE Workers Educational Association) is starting a new film discussion group, in collaboration with the Liverpool Picturehouse at the Fact Center. It will give cinema goers the opportunity to watch a new release and afterwards take part in a short discussion led by a WEA tutor. The first group will take place on Monday, 23 November 2009, with the film viewed being "A Serious Man", the new film by the Coen brothers. The film will start between 6pm and 6.30pm, for the exact time, please see Picturehouses' website or the local press after Thursday, 19 November 2009, like on this internet newspaper. It will last approximately two hours and will be followed immediately afterwards by the discussion, which will take place in the bar. Everyone is welcome – the film will be charged for in the usual way, but attendance at the discussion is free.