Joanna Trollope OBE was in Formby
Photograph by Patrick - VampHire.com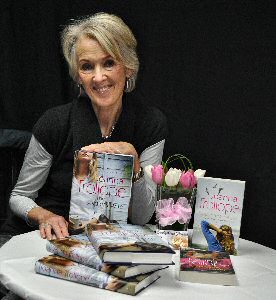 ON Tuesday, 14 February 2012, there was a Valentine's Day special in Formby Books, now in Derbyshire's in Formby Village centre. The session started at mid-day and by then there was already a very long queue, 3 and 4 deep, waiting to see Joanna Trollope. She introduced herself, after the shop's owner, Tony Higginson, the owner, had welcomed her to his bookshop. Having asked everyone to gather round her she said that she had spent quite some time researching material for her latest book:- "The Soldier's Wife" published by Doubleday. She informed her audience of the importance of thorough research, during which she had spent time with, and interviewing, people including many who are, or were, married to serving soldiers, whose husband, or wife was involved in active service. She said that she had written the book to show what the families and relatives felt and how they coped with the fears and other traumas. She read a passage, or two, from her book to give some flavour of it which was greatly appreciated by those present...

The novel takes the reader very usefully into today's army home life, and skilfully examines the demands of love and vocation. It looks at the problems which can arise from the readjustment of life from military action to the peacetime family life with its demands of domesticity; an extremely pertinent topic of our times. All of those ways of life, effects and consequences are examined through the character, Major Dan Riley and his family, and sensitively used by Joanna to show the problems besetting our troops today. If you have not yet read this book, then I strongly recommend it to you. The author is held in high regard and has been awarded the Order of the Empire for her services to Literature. Her material, as usual, is very readable. "The Soldier's Wife" is available in hard back, soft back, audio and eBook. After her talk , Joanna went on to sign books that she had written, along with at least 72 newly sold copies of this latest novel.
During the course of the book signing, Joanna met 2 other Trollope family members who had never met her before; they showed her their inherited signet rings, which she immediately recognised as the same as hers.
Like Anthony Trollope, she is quite a prolific writer and has written 16 books, in addition to The Soldier's Wife, which is on sale at Formby Books in Derbyshire's, and in at most bookshops. Also we have a few signed copies going on sale on our Mersey Reporter Online Shop soon. For information on and about Joanna Trollope and her books, see her website.

Click on here to see more photographs taken at this event.
| | | |
| --- | --- | --- |
| | Click on to read on! | Click on to read on! |
...HAPPY BIRTHDAY...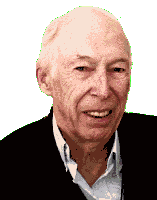 Happy Birthday from all your family & friends at St Lukes. We all hope you have a fantastic time and that you enjoy your party...
I

f you have someone you want to say happy birthday to, for free,

then

use the email address below to send us the names

you want us say

happy birthday to, and/or a photograph.

Email us today!
Manx Direct

08447 402 038

2 Years Parts & Labour Worranty