Google uses image from our site inappropriately!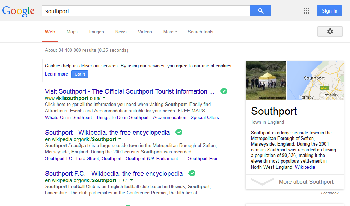 WE are surprised to have been told by our friends at the rival newspaper, the Champion this week that an images from an edition in 2003 had been used by Google. This paper had just run a story this week about the inappropriate use of an image on Google Search. On investigation after they made a passing comment about it, they found that Google had lifted it from our site! Due to building work at our office, the Champion had found it hard to contact us but eventually managed to contact us. Our Editor was shocked and highly upset to hear about it. "According to many in the industry, we are the first accredited online only newspaper in the UK, so our archive dates back far more than most. This means we are often used for research, especially about local history; also, we use Google as one of our search tools, on our archive page. Sadly, in this case, we have been blindsided by how Google has indexed us. One of our staff passed over a note that the Champion has been trying to contact us on Friday after discovering an image they had found on Google Search, when you typed in Southport had been hosted in one of our archived editions. After typing in "Southport" into Google I was shocked to see that Google, out of all the images we have taken over the years, picked the one image that was most inappropriate image for its portrayal of "Southport"! This image was of a forensic search taking place on Southport Sand Dunes. As many of you know, we very, very rarely cover any items of this nature in photo form. So we dug further and found it was from a 2003 edition! How unfortunate Google should have chosen so incredibly badly? The image thankfully showed nothing of a personal nature , nevertheless the fact that it was of this search taking place was quite shocking and when the Champion found out and tweeted it, it upset the family of the victim that such an image would be used by Google! We thank the Champion for alerting us to this, and we have conducted our own research. The image was not saved with any META data saying Southport, nor was it saved as "Southport" or any related wording. It did have a watermark on from the image supplier that contained the word "Southport" though. But lots of our images, including our headers contain watermarking and even META tags, so why this was chosen, we have no idea! On discovery we changed the image and removed the old one. We have also removed the page. But disturbingly, this has not totally eradicated it, as we have found out Google has cached it! We then contacted Google as we, like the family, want the image to be removed! Luckily as we are regulated and are a credited media outlet, we managed to get Google to reply. We hope that the family do not blame us for this error and also we express our deepest apologies for any upset. Sadly, I think this type of thing will happen more and more as the web gets bigger and more complex. The new HTML5 is only making matters worse, when it comes to indexing via sites like Google. But for us, it highlights a growing problem. How do we allow searching of our websites to take place and for the retention of historical archived news to be achieved, without issues like this happening? We know Google is a highly complex tool, and errors do take place, but for us, the most important thing is that it Google corrects this for the Family, as we never would have thought anything like this would have happened or could have happened! We would like to thank Google however, for the fast reply to this issue and hope they can sort it out just as quickly."

A spokesperson for Google on Friday Evening, after both they and ourselves found out said:- "We are looking into this for you now and will fix it. We are very sorry it has happened. We will action this as quickly as possible; however the time of day may make this process slightly more difficult. We will be in touch soonest." This was swiftly followed by an email of the same nature.

Over the last few months we have been looking at setting up a meet the media event, like a few we have run before and this issue has highlighted the fact, to us why we feel it is important for the public to talk to us!
Please note that we are not responsible for this and that the fact our Editor's Facebook Page is playing up is not connected in any way! We will keep you posted in the next issue on both problems. Once again our Paper would like to publicly thank the Champion for alerting us to this issue!

KEEP up-2-d

ate




with our free daily news emails.



Are you subscribed? Si

g

n

u

p

today

to

our daily email news service via... Formb

y

-

Re

p

orter

.com



If you subscribed you can keep in up-to-date with what's going on in and around Merseyside. It is free and we do not send out massive amounts of emails.

Your email is kept under the UK's Data Protection Act, so you can be sure that you will not have problems from your information being passed on to 3rd parties.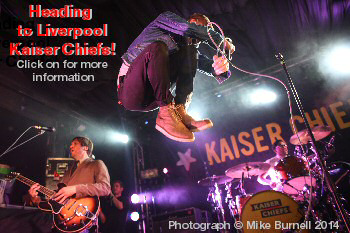 --- MORE NEWS REPORTS BELOW ---

Tony Schumacher visits Formby Books

Click on here to read

more...!

50 Liverpool foster carers needed for Liverpool children
Residents in Southport Urged to Make 2015 the Year of Warmth and Wellbeing
Steeleye Span to perform at The Atkinson, Southport
The popular catacombs tours return for 2015!
Former fugitive on most wanted list jailed for £40m Drug Plot
Talks over future of Children's Centres in Liverpool
Be Clear on Cancer campaign in Liverpool to raise awareness that ongoing heartburn can be a sign of cancer
Merseyside Nighthawks
Dance the night away at St George's Hall
Next of kin appeal from the Liverpool Coroners' Office
On going operation to target violent crime sees 22 year old woman bailed
Funeral of PC Neil Doyle has taken place
MILTON JONES AND THE TEMPLE OF DAFT
Countdown to Tax Return Deadline
Search for owners of empty homes
Has Grandad got a Samurai sword?
Kaiser Chiefs UK Arena Tour starts in Liverpool!
James Rice Book Signing
Young families are locked out of homeownership for nearly a decade
'I Witness' exhibition great success on the Wirral
Letters to the Editor:- "Vote on the Local Plan"
Karen Potter Craven Minor JFL
FSB urges business owners to have their say on the devolution debate
Formby Food, Drink and Music Festival 2015 - Update
Liverpool's St George's hall host new evenings of folk song and spoken word
Have your say about cancer services
Car Park Problems in both Southport and Formby
Southport Trinity FC kit is a big hit in Gambia
Holocaust Exhibition comes to Liverpool City Centre
Timmy Donovan has been arrested in Germany
The Ship and Anchor are bringing back Vinyl

Click on here to find out more.

| | | |
| --- | --- | --- |
| | Click on to read on! | Click on to read on! |

| | |
| --- | --- |
| | YOU CAN ORDER PHOTOS CLICK HERE TO FIND OUT HOW! |
B.O.A. 70th Anniversary DVD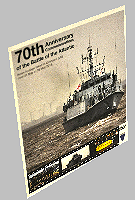 THE video footage we have taken at the 70th BOA events this year in Liverpool has now been fully edited is available to buy, on a DVD, from our Online Shop, on Mersey Reporter very soon. For each DVD sold, £3.00 will go to the Liverpool's Lord Mayor's Charity Appeal. (Registered Charity No. 229539) At this stage we can only do UK postage options, but if you are outside the UK, you can still order copies, but only via emailing our newsroom at:- news24@merseyreporter.com with your FULL address and we will get back to you with a postage cost and a payment link, should you wish to continue.
...HAPPY BIRTHDAY...

Email us to put your or a friends birthday in one of our editions...

If you have someone you want to say happy birthday to, for free, then use the email address below to send us the names you want us say happy birthday to, and/or a photograph. Email us today!