2015 Rock 'n' Roll Liverpool Marathon is Ready to Rock the weekend away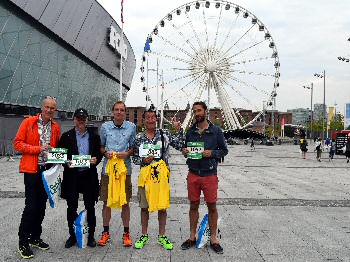 ON Friday, 12 June 2015 the 2nd Annual Rock 'n' Roll Liverpool Marathon and 1/2 Marathon opened it's doors for those taking part to sign in and also take a look at the Exclusive Expo, 'Running & Endurance show,' that will be taking place though out the event, within the ACC Convention Centre, located on Kings Dock, Liverpool. Also attending where VIP's like Marathon Legend Geoff Smith, City Officials and Race Director to "Kick-Off" the 2015 Rock 'n' Roll Liverpool Race Weekend. The event runs from 13 to 14 June 2015 and both starts and finishes along the iconic waterfront. All the races will also take in many of the Cities historic sites, but if that was not enough, all taking part on the marathon and half marathon courses will also be entertained with live music! Drivers are being warned to take note of road closures. A full list of times and roads can be downloaded via clicking on here. Plus for more information and a map of the routes please click on here. To see some more snaps we took at the 'Running and Endurance show' along with the registration area, click on here now.
Apprentice Boys in Southport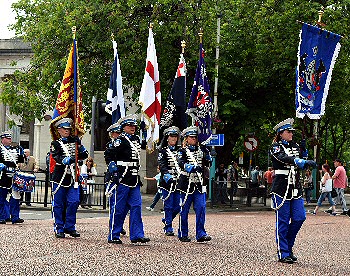 THE Apprentice Boys of Derry, Liverpool Area Branch Clubs Annual Parade And Outing has taken place in Southport in Saturday, 13 June 2015. Founded in 1814, The Apprentice Boys of Derry are a Protestant fraternal society who boast on it's website that it has a worldwide membership of "over 80,000." This annual in Southport sees the Liverpool branch marching through the Towns main roads. Over the years this event has coursed quite a bit of controversy, so what are your views on this event? Please email us to:- news24@southportreporter.com. More photos in next weeks edition.
...HAPPY BIRTHDAY
...
Email us to put your or a friends birthday in one of our editions...
If you have someone you want to say happy birthday to, for free, then use the email address below to send us the names you want us say happy birthday to, and/or a photograph. Email us today!