Formby Live 2016 Photographic Coverage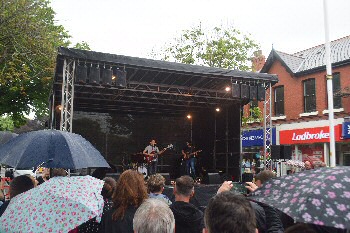 OVER the starting on Friday, 24 June 2016 and running over weekend, until late at night on 26 June 2016, the 8th Formby Live was held. This is a fantastic live music festival that just gets better and better each year. Despite the heavy rain putting people off on the Sunday, the event was extremely well attended. Also due to illness, sadly the headline act, Space was unable to attuned, but the replacement was a fantastic 3 piece band called:- 'Uncharted' that had a World Record holding drummer, the youngest UK student to get grade 8 electric guitarist and... But when you first spotted them on stage, you had to take a closer look, as they are all aged around 12 years old. Also playing where:- The Mersey Cats, Alun Unsworth, Free Spirit, Jon Casey Blues, Just Us, Love Me Blues, Memphis Nites, Stu Houghton, The Groove Connection and The Spidermen. Also attended the event on the Sunday was Mr England, Chris Bramell and also Miss Southport 2016, Chloe Brown. Well done to all who put the event on. To find out more about the event and to learn about next years event click on here. Please let us know what you thought of this event if you attended via emailing us to:- News24@SouthportReporter.com. Also to see the rest of our photos taken at this event, please click on here now.

KEEP up-2-d

ate


with our free daily news emails.

Are you subscribed? Si

g

n

u

p

today

to

our daily email news service via... Formb

y

-

Re

p

orter

.com



If you subscribed you can keep in up-to-date with what's going on in and around Merseyside. It is free and we do not send out massive amounts of emails. Your email is kept under the UK's Data Protection Act, so you can be sure that you will not have problems from your information being passed on to 3rd parties.
B.O.A. 70th Anniversary DVD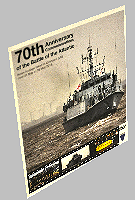 THE video footage we have taken at the 70th BOA events this year in Liverpool has now been fully edited is available to buy, on a DVD, from our Online Shop, on Mersey Reporter very soon. For each DVD sold, £3.00 will go to the Liverpool's Lord Mayor's Charity Appeal. (Registered Charity No. 229539) At this stage we can only do UK postage options, but if you are outside the UK, you can still order copies, but only via emailing our newsroom at:- news24@merseyreporter.com with your FULL address and we will get back to you with a postage cost and a payment link, should you wish to continue.
...HAPPY BIRTHDAY
...

Happy Birthday Dariya Ibrayeva!!!
Email us to put your or a friends birthday in 1 of our editions...

If you have someone you want to say happy birthday to, for free, then use the email address below to send us the names you want us say happy birthday to, and/or a photograph. Email us today!