Get your camera ready for a Super-Supermoon!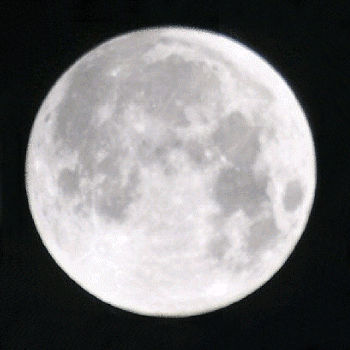 THE astronomical event known as 'a Supermoon' isn't all that uncommon... This event occurs around every 13 months; it happens as the Moon's distance from Earth varies throughout its monthly orbit because its orbit isn't perfectly circular. Interestingly the Moon's eccentric orbit meant that this year its furthest 'apogee' took place on 31 October 2016, at around 252,688 miles or 406,662 km. This was the furthest the moon has been from the Earth since 1948. But the 'perigee' will take place on the 14 November 2016, at 221,524 miles or 356,509 km. As you can see the 'perigee' is the term given when the Moon is in its closest point to Earth and that gives you a closer view of the Moon. But when the Sun, the Moon, and Earth line up, as the Moon orbits Earth, this is when things become more interesting. The term given to it is:- 'syzygy.'; When this occurs with the perigee side of the Moon facing us it leads to an effect called:- 'perigee-syzygy', which is often referred to by the term 'Supermoon' or in the US as a 'Beaver Moon.' They are fairly common, with the last one being on 16 October 2016, but what is different about this year is that on 14 November 2016, the lunar perigee will see the orbit taking it on its closest pass since 1948! This near orbit will result in an usually close view of the moon, making it look far larger than normal, when viewed through trees, buildings, or other foreground objects. For our Australian readers, you'll need to wait until 15 November 2016 to see it. This event will see the moon appear up to 14% bigger and 30% brighter than an average full moon. Sadly, it will affect your view of the beautiful annual Geminid meteor shower, but still... this will be far more dramatic for photographers, if we get clear skies. An added effect will be that the 'supermoon' can cause exceptional high tides, due to the gravitational pull of the Moon and for some places this effect will be even more apparent. For more lunar facts, please see our fact file page by clicking on here...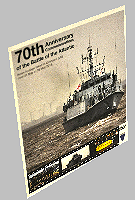 THE video footage we have taken at the 70th BOA events this year in Liverpool has now been fully edited is available to buy, on a DVD, from our Online Shop, on Mersey Reporter very soon. For each DVD sold, £3.00 will go to the Liverpool's Lord Mayor's Charity Appeal. (Registered Charity No. 229539) At this stage we can only do UK postage options, but if you are outside the UK, you can still order copies, but only via emailing our newsroom at:- news24@merseyreporter.com with your FULL address and we will get back to you with a postage cost and a payment link, should you wish to continue.