Formby's Nativity Musical 2017
Photographs by Patrick Trollope.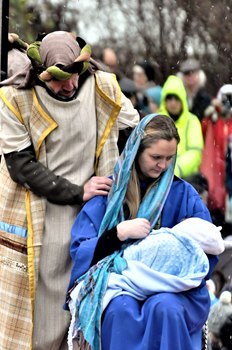 FORMBY residents and visitors to the Village were treated to a free festive delight, on Sunday, 10 December 2017, as the Churches Together in Formby, Altcar and Hightown (CTIFAH) group took to the stage to deliver a musical version of the Nativity. This year it was held within the grounds of the Formby Pool Gardens, despite the bitter cold and the splattering of snowflakes.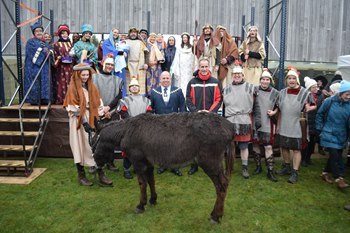 The cast included some well known local faces, along with choirs from Make Noise, Our Lady's, Woodlands, Freshfield and St Jerome's Schools, along with a real donkey... Plus, some of the audience spotted in the background, the brief, unofficial and unscripted appearance of a life-sized model elephant. The audience included the Mayor of Sefton and local MP Bill Esterson.
Click on here to see more photos from this event...
This was a fantastic way to get into the festive mood, and again, true to their words:- "come rain or snow" the show did go on... Please do email us to:- News24@SouthportReporter.Com with your thoughts about this annual festive show.
---
Santa Watch Webcam live again over Christmas Eve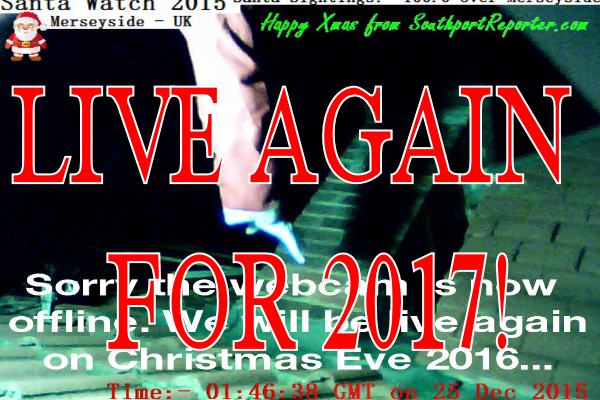 OUR annual Santa Watch webcam will be once again live. The webcam will be operating from 3pm GMT, on Christmas Eve (24 December 2017) so that young and old can keep an eye out, from the warmth of their own homes, for the arrival of Father Christmas, on Merseyside.
This year, the music will once again be by local band Psychic-Robot, Southport's Christmas band...
To watch the Cam, please click on this LINK, on Christmas Eve.
Also, if you spot him or have any photographs of the man himself, please email them to:- News24@MerseyReporter.Com.