The Pope John Paul II is dead.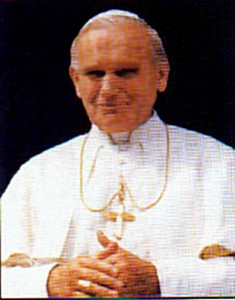 AFTER a long illness, the Pope died aged 84 in his private apartment at the Vatican at 21:37 local time (19:37 GMT) on Saturday, surrounded by his closest Polish aides. Born near Krakow in Poland, he was the first non-Italian Pope for 450 years and visited Liverpool in 1982, a year after an assassination attempt. "He was one of the most familiar faces in the world and had touched the very hart of the Catholic community on Merseyside and all over the world. He had was a beacon of light for the Roman Catholic Church and an international fighter for freedom. We will be missed." a spokesman for the Catholic Church on Merseyside told the press on Merseyside. Archbishop of Liverpool Patrick Kelly addressed the congregation in a mass that was filmed by the TV on Sunday and added that the Pope will be deeply missed. Similar sentiments were expressed by other religious leaders.

Italy is to hold three days of mourning for the Pope and Italian officials and Vatican clerics have been paying their respects to Pope John Paul II, whose body is lying in state in the Vatican. Mourners, including Italian Prime Minister Silvio Berlusconi, filed past the Pope shown on television dressed in a crimson robe and a white mitre. His body will be taken to St Peter's Basilica on Monday for a public viewing. The funeral date has not been set, but it is not expected before Wednesday.
~HAPPY BIRTHDAY~

IF you have someone you want to say happy birthday to for free, then use this email address & send the names to us by emailing us to:- birthdays@southportreporter.com

Log on to our

Radio Station...