Woodvale Rally is moving date and to a new location
Photograph by Patrick Trollope.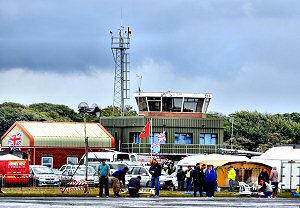 THE internationally acclaimed Woodvale Rally has been forced to move from RAF Woodvale after 40 years being on the airfield. Late week we reported that an issue had affected this years hosting of the Woodvale Rally at RAF Woodvale, in Formby. The problem that cropped up suddenly was with the location showed up after a routine site survey by the MOD, on the active base found asbestos was in the ground of the airfield. The Woodvale Rally committee where quickly informed and they acted immediately to save the event.
In a statement issued to the public the Woodvale Rally Press Officer said that:- "The survey has revealed that World War II buildings, which were demolished and buried have now found their way to the surface and contain asbestos. For health and safety reasons organisers of the Woodvale Rally are relocating the event to Victoria Park with the new dates of Saturday, 28 July and Sunday, 29 July 2012. It is a shame we had to move, but we are looking forward and we now have a situation that keeps the show live. Public camping will go ahead and we will contact all people who have already booked."

General Manager Peter Wood said:- "Although we are disappointed that we are not able to use the airfield after so many years, we are more than happy with Victoria Park as a venue. Most attractions will go ahead as usual. The Southport Flower Show committee have been marvellous in accommodating the rally at Victoria Park. The 2012 Rally will have the benefit of a Town Centre location with free bus transport from Chapel Street station and free parking in Princes Park. The 2012 Rally will adapt to the new venue and will provide most of the usual events and attractions."

All of us at Southport & Mersey Reporter with the Rally all the best and we will continue to sponsor this fantastic show. We can confirm that we will be re-activating the online booking on our Mersey Reporter Shop and tickets can also be obtained again on woodvalerally.com as well as from Sefton TIC.
Sign up for Twitter to follow Woodvale Rally (@WoodvaleRally @WoonvaleRally) and also why not go to their Facebook page?
| | |
| --- | --- |
| | Camelot Readers 2 for 1 Offer... Click on here to find out more!!! |
| | | |
| --- | --- | --- |
| | Click on to read on! | Click on to read on! |
Manx Direct

08447 402 038

2 Years Parts & Labour Worranty
This Weeks Edition - Audio Copy
Click here to hear this weeks edition in audio format. Please let us know what you think about it. via emailing us. Also if you have a child who can draw a face, send one in and we will look at using it for our news reader for an edition. Adults can try as well! You will get a copy of the animation sent to you and credit on the animation as well!.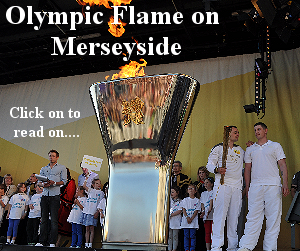 --- MORE NEWS REPORTS BELOW ---
Do you have a LinkedIn account? Yes, read on!!!
On the Waterfront back for 2012!
1st Formby's Jubilee Beacon
Southport hospital staff snorkel their way to Everest!
Local Charity gets a £30,000 donation
Transport regiment return home
The Phantom of the Opera At The Liverpool Empire Theatre
Sea Odyssey turns over new leaf
Southport hospital staff snorkel their way to Everest!
Hatton Pair Getting Heavy
Local MP visits St Helens farm
Celebrities don't cut it with children
Speke Hall's Jubilee Weekend
Readers Photos:- "Coronation Celebrations 1953."
Style Surgery Coming To Southport
Former Merseyside Detective is now Assistant Chief Constable!
Wanted by Police - Sam Searson
Everton Library – THE JEWEL ON THE HILL - wins Heritage Lottery Fund support
Red Cross Fundraising on the Fairway!
Neil Buchanan's Back Street Games
CELEBRATE THE GREEN SPIRIT!
Practice Makes Perfect is moving Monday Group
Fuel Supply Issues At Manchester Airport
Readers Photos:- "Kent Road, Formby - Diamond Jubilee"
LIVERPOOL ART PRIZE 2012 WINNER ANNOUNCED
Hollyoaks in Formby
A tidy amount of bargains
Help For Heroes Boxing Event
Car crime victims in Southport area are asked to contact Police
Don't Risk Getting Penalties
Olympic Flame on Merseyside
Kirk Bradley and Anthony Downes back in UK to serve their life sentences
Are you going to the LIVEBrazil Carnival?
Formby's Diamond Jubilee Street Parties
SOUTHPORT FUNFEST THIS WEEKEND!!!
THIS years Fun Fest will be bigger than ever, so do not miss out! pop on down to Victoria Park! Their will be filled by a host of attractions, including dog & military displays, fairground rides, live music, stalls, adult 7-a-side football, and a junior football tournament. Plus they will be holding 2k and 5K Fun Runs and our ever popular It's A Knockout Tournament! So do not forget to go over Saturday, 9 June 2012 and Sunday, 10 June 2012!!! Click on here to find out more information about this event!
...HAPPY BIRTHDAY...

If you have someone you want to say happy birthday to, for free, then use the email address below to send us the names you want us say happy birthday to, and/or a photograph. Email us today!

KEEP up-2-date
with our free daily news emails. Are you subscribed? Si

g

n

u

p

today

to

our daily email news service via... Formb

y

-

Re

p

orter

.com

.

If you subscribed you can keep in up-to-date with what's going on in and around Merseyside. It is free and we do not send out massive amounts of emails. Also your email is kept under the UK's Data Protection Act, so you can be sure that you will not have problems.