The Liverpool Fashion Week 2013 - Part 2 of 3
Report Dariya Ibrayeva and Photograph by P. Trollope.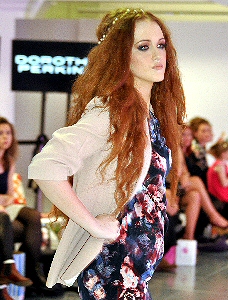 AFTER a half year break from journalism, I finally came back to my roots and covered 2 days of Liverpool Fashion Week that took place in Royal Liver Building over 14 October to 19 October 2013. And now I am ready to share my experience from the show with all of you.

Let's begin. My introduction with Liverpool Fashion Week happened on Friday, 18 October 2013, when a slim girl in a nice pink dress has offered me, a Russian reporter, free drink. Such a cunning way how to tame the Russian soul. The thing is that Lambrini was the official sponsor of this year's Liverpool Fashion Week and all guests over 18 were provided with a glass of light perry. But that's not the main one. The main one is that over that night the audience had a chance to enjoy Urban Hipster and High Street Fashion and see collections from Off The Stand, SBC Clothing, Internacionale, New Look, Wallis, Boux Avenue and Mango. Overall, I should say that I enjoyed collections and even caught myself on mind that I would wear half of presented clothing. However, I would lie if I said that everything was so nice and fluffy and I fully enjoyed the show. First of all, the ventilation in the room was awful. If you were not one of the guests and were not present at the fashion show, just imagine a sauna and place yourself there for a couple of hours; that will probably best explains to you how hot and stuffy it felt. Agree that these conditions are not the best ones for holding a fashion show. The other thing I didn't like was the stage (if you can call it like that). There wasn't a clear track and models tended to wander. To be honest, it looked more like an arrivals lounge in the airport terminal building rather than the catwalk. On the other hand, this layout seemed to help guests to feel closer to models and allowed to explore clothing in more details. The other thing that might have damaged my impression about the show were the models. There was a feeling that for some models demonstration of clothes was a torture and they just wanted to run away as fast as they can from the catwalk. However, I cannot say that about all models. I would like to highlight 3 models who, in my opinion, stood out because of their professionalism, self confidence and ability to work with photographers. These models are Mariam Bibi, Amy Hewitt and Hannah Matthews!

The last day I covered was a closing night 'Scouse Proud' that took place at the same venue on Saturday, 19 October 2013. The event gathered together many beautiful and stylish people who came to see the brightest collections from Kiss Couture, Spoilt Boutique, Sleek Hair, Lip Couture, Evans, Ngolela, City of Liverpool College and Dorothy Perkins. The selection of clothing collections was interesting. Much attention was gained for an American fashion designer from Boston, Ngolela Kabongo, who came to Liverpool to present her outstanding collection.
Ironically, when on the last night it was finally decided to turn air conditioning on, the power cut halfway through the showing of Ngolela's collection. Nevertheless, this force majeure was fixed promptly and didn't cause too much disruption.
Summing up, I found Liverpool Fashion Week quite successful and I am happy that not all large fashion events are focused only on London. Well done to all who put this event on!

Click here for Part 2. Also please note that Part 3 of our photographic coverage of this event will be in next weeks issue. To see Part 1 of the coverage, please click on here.
If you attended, please let us know what you thought of this event, that has attracted international, national and local media interest. Email us to:- news24@southportreporter.com and let us know your thoughts and views!
It's Waxing Time!
"WAX on... Wax Off" is not a reference to Mr. Miyagi and his car cleaning martial arts training, sorry, but this time it is in reference to a charity event the lads of Costa Coffee on Lord street, Southport, will be participating in... Nicky and Anna from the Goddess Skin and Hair Clinic, on Post Office Ave. Southport, will be conducting a waxing session on 6 members of the stores male staffs' legs. This will be performed in full view of the Lord Street Costa Coffee's customers and in the window, so clearly visible to all on the main road outside. So keep any eye on the Coffee House on 25 October 2013, from 11am. pop in and cheer them on! "It will be running until we have done all 6 lads legs!" the girls from Goddess told us. So why are the lads from the store doing this? Well it comes as a result of a collection that the lads had held over the summer, for the firms Costa Foundation with the promise that if they met the collection target, they would get their legs waxed! "Lads all you need to do is sit back and relax... All the girls have to do is to remember to rub the strips together and you peel... ENJOY!" one of the female staff commented. Good luck to the lads of the store...
...HAPPY BIRTHDAY...
If you have someone you want to say happy birthday to, for free, then use the email address below to send us the names you want us say happy birthday to, and/or a photograph. Email us today!

KEEP up-2-d

ate




with our free daily news emails.

Are you subscribed? Si

g

n

u

p

today

to

our daily email news service via... Formb

y

-

Re

p

orter

.com



If you subscribed you can keep in up-to-date with what's going on in and around Merseyside. It is free and we do not send out massive amounts of emails. Also your email is kept under the UK's Data Protection Act, so you can be sure that you will not have problems.
B.O.A. 70th Anniversary DVD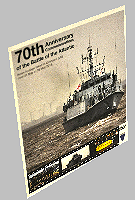 THE video footage we have taken at the 70th BOA events this year in Liverpool has now been fully edited is available to buy, on a DVD, from our Online Shop, on Mersey Reporter very soon. For each DVD sold, £3.00 will go to the Liverpool's Lord Mayor's Charity Appeal. (Registered Charity No. 229539) At this stage we can only do UK postage options, but if you are outside the UK, you can still order copies, but only by emailing us to:- news24@merseyreporter.com with your FULL address and we will get back to you with a postage cost and a payment link, should you wish to continue.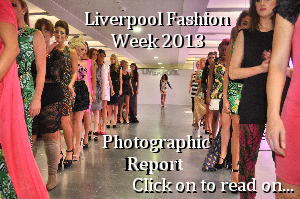 --- MORE NEWS REPORTS BELOW ---

It's Christmas!

Well nearly Christmas!
North West Air Ambulance Charity adds 3rd aircraft to fleet
Teenagers to the rescue in national 'Make It' Competition
No jobs recovery in the North West
Police appeal for witnesses and urge vigilance following stabbing in Chester
ECHOTWO @ ARENA LIVERPOOL THIS DECEMBER
WHODUNIT AT THE ADELPHI HOTEL!
SYNEXUS SEEKING FEMALE OSTEOPOROSIS PATIENTS TO ASSESS NEW TREATMENT
Less than 1 in 3 homes affordable for working families in over half of the North West
Prizes for path puzzlers
Southport Ceramics Studio Open Day
STEAM PACKET COMPANY CONFIRMS TITLE SPONSORSHIP OF SOUTHERN 100
Liverpool scoops top cruise accolade
Organised Bonfires and

Fireworks

Displays 2013
Prime Minister is irresponsible to blame higher bills on green investment
Suspected loan shark arrested following operation in Birkenhead
Tea dances and condoms – PACE clinic marks 25 years
OVER 55S UNDERESTIMATE THE COST OF CARE BY NEARLY £12K
New partnership to help young people remove explicit images online
Calls increase to NSPCC helpline from Merseyside
Euro-MP welcomes safer breast implants
Warning about illegal sales of fireworks
'Stop and Think!' says UK's Highways Agency
LOCAL SUPERMARKET GIVES SOUTHPORT CITIZENS ADVICE BUREAU A NEW LOOK
ASDA unveils Halloween Spooks people
'Soul Man' Geno Washington to play in St. Helens
Public welcome at Trust board meeting
Changes to hospital

parking

fees and penalties
David Wilson Homes withdraws application!
PRIMARK FALL - WOMAN DIES
Letter to Editor:- "Energy Costs"
'People's City'
Young healthcare students in training at the Liverpool UTC to undertake work experience with the Royal
GROUP WITH LEARNING DISABILITIES GOES LIVE WITH RADIO SHOW
A bit of Light Railway fun this

Hallowe'en

Liverpool

Fashion

Week 2013 - Photographic Coverage - Part 2!
Hillsborough Cup to remember 96


Readers Competition:- "Steve Hacket - DVD/CD Set"

ON Tuesday, 29 October 2013, the legendary former Genesis member Steve Hackett‎ will be holding the Liverpool stage of his "Genesis Revisited Part II" at the Liverpool Philharmonic Hall to celebrate the released a new DVD/CD collection box, that happened on 21 October 2013, called:- "Genesis Revisited - Live At Hammersmith." The set has nearly 3 hours of music, 19 songs, on 3 audio CD's and 2 DVD's with 5.1 Mix... This is a must have for any Steve Hackett fan...

We have a copy of this pioneering guitarists new box set and it is now up for grabs... All you gave to do to be in with a chance of winning this fantastic prize, is to email us to:- news24@southportreporter.com, with your full name and address, along with the answer this simple question... "What time is his Merseyside performance at the Liverpool venue, on 29 October 2013?" Closing date for entering is Friday, 1 November 2013, at 1pm. {Please see rules below.} If you are a big fan, do not for get to go to his event.

We have also been told that only a few VIP upgrade packages that are still available for the Liverpool gig. We would like to warn you that should you wait, as the availability of the VIP packs is extremely limited, you might miss out on what is an amazing offer, that should not be missed by any real fans!

For more information about Steve Hacket visit his official website:- hackettsongs.com and for the Official Trailer for the DVD/CD Box Set go to:- YouTube.

Do not forget that if you do not win, help get Steve into the carts and buy a copy of this fantastic combo collection!

RULES:- You must be in the UK to enter. You must use your FULL address and FULL name! Only one email per person. You agree that if you win we can use your address to contact you, so that we can send the DVD/CD to you It will also be passed to Steve Hacket's management so they can check you have received it, should they wish to do so. Our normal T&C also apply.


| | | |
| --- | --- | --- |
| | Click on to read on! | Click on to read on! |