Formby Nativity Play 2015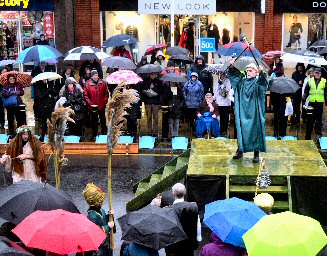 THE Formby Nativity Play, entitled 'Night of Miracles, our Christmas Story', was held once again in the Village Centre, thanks to the Churches Together in Formby, Altcar and Hightown (CTFAH). Sadly, this year's event did not go to plan, thanks to the cold wind and heavy rain that lashed down, delaying the start of the performance. But the cast of over 50 braved it and put on a fantastic show. The numbers of those watching on Chapel Lane were extremely down from normal, due to the constant rain and all those taking photos or doing video had major issues, but it was still worth attending for those who came out.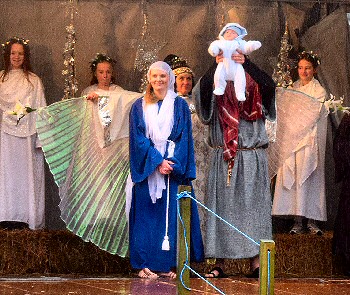 This was a very well run event and a big "Well done" must go out to Bruni Jones, the cast and all the CTFAH for delivering this event against the odds. We hope you all got warm and dry quickly after the show, in Holy Trinity, who laid on tea and coffee, with mince pies! Please email us your thoughts about this event to:- News24@SouthportReporter.Com and let us know what you thought of it!
Click on here now to see our photographic coverage of this event!

Editors note:- "We would also like to make a quick thank you to Make Up Boutique for your help with our coverage."