Local Elections May 2008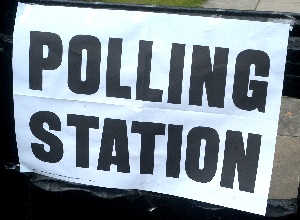 THIS year's local council elections on 1 May 2008 ended in Sefton again with no one political party securing enough votes to snatch overall power. It seems that the political landscape of Sefton cannot be changed into having one party in over all control, for Sefton now heads into its 24 year as a 'hung authority'. The Liberal Democrats remain the largest party with 27 seats, even managing to gain a seat from the Tories, by winning Manor ward. In Southport, all the councillors up for election have retained their seats.

In Liverpool the Liberal Democrats can potentially retain control of the council. The Lib Dems now have 46 seats, Labour have 39, the Liberals have 3 and Greens won 2.

On the Wirral, it was quite a battle as the three main parties took to the ballet boxes to try and brake a 6 year deadlock. Even though only 34 seats were needed for a majority, Wirral remains a hung council. The Wirral Council now has Labour as the majority party with 25 seats, Conservatives 20 and the Lib Democrats 19.

Over all 2008 was a generally poor night at the polls, so will 2009 be any better? Things to keep an eye on for 2009:- Nationally, the Tories will now feel they can capitalise on the gains, so both the Liberal Democrats and Labour parties now need to up the anti. One concern expressed to us is that the BMP votes across the UK and on Merseyside seem to be increasing. Locally Ellesmere Port and Neston Council, along with five other boroughs and the Cheshire County Council are going to be replaced with two new authorities in 2009. So 2009 looks like being a very interesting year politically... So who will be in power on a local level and on a national level by the end of 2009 is an even more interesting? 2009 looks like it will be a good battle at the poles on Merseyside and maybe nationally..!

Email us your predictions for 2009 and also your views on how the elections have gone this year.
NATIONAL WORK FROM HOME DAY 2008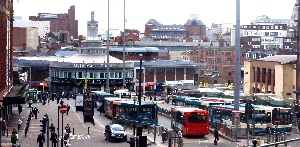 ON Thursday, 15 May 2008, will be National Work from Home Day. So please let us know if you stayed at home! According to Work Wise UK this will be the largest mass absence from work for a generation, in the UK. They expect an estimated five million people staying at home, but none of them will be making excuses, and none of their employers will be accusing them of skiving. So are your employers holding an event that day...? According to 'Work Wise UK', this will be the third National Work from Home Day organised by 'Work Wise UK', a national not-for-profit initiative to promote "smarter" working practices, such as flexible, remote and mobile working, and working from home. Its objective is for half the working population, some 14 million people, to be given the opportunity to work smarter by 2011. Also lowering emissions from the mass travelling coursed by going to work. So please do let us know what you think about this, via emailing our news room at:- news24@southportreporter.com.