Woodvale Rally's - Woodvale Transport Festival
Photograph by Patrick Trollope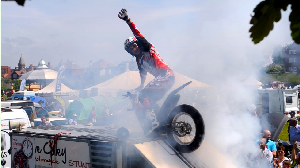 THE Woodvale Transport Festival took place over 21 June to 22 June 2014 on the beautiful Victoria Park, in the heart of Southport. This festival was in its 3rd year at this location, since the Woodvale Rally had to move from its former home, at RAF Woodvale, over fears about asbestos, but what had once been a possible issue for the Rally's future has now resulted in opportunity. Sadly, this year's show did not have flying displays, but what it lacked in one area, it made up for in spades, with plenty of good music, trade stands, and exhibits ranging from classic cars and military vehicles, through to model railways and model boats. Duke of Lancaster's Regiment, 156 Regiment RLC along with the 75 Engineer Regiment, also attended the show, offering insights in to the world of UK's armed forces. If that was not enough to take in, the event had lots of side events, like dance shows, via Sereno School of Dance, Funky Feet, whose performances were amazing. That is not forgetting the Crazy Bears, who again returned to entertain the kids... along with talented and hilarious Laurel and Hardy Look-a-Likes, who kept the adults on their feet. Many also rested on the grass and watched the free Punch and Judy shows... But many thought the 2 biggest highlights were the barking antics of the West Lancs. Canine Centre (WLCC), whose dogs preformed some amazing tricks. The other big draw was the display of skill by Stunt Rider Steve Colley, who possessed motorcycles that we mere mortals would find impossible, left all amazed and in awe. The photo and video pages in this issue have some highlight video footage of his show on it! Sadly after problems beyond the control of the Rally organisers the 'Wall of Death' was not located in the showground this year, but that was more than made up for by the diversity of the rest of the show and its atmosphere. The evening, after the public left, Coast 1079 Radio carried on the music for the traders and those camping on the site. This was a very well run event this year and a credit to all who took part along with the town. It did have a few hiccups, but to be honest, what show doesn't? If you are looking to exhibit your vehicle or vehicles, or if you have any activities or trade stands to display, then do get in contact with the event, as 2015's event that will run over 20 June to 21 June will be a big one and the place to 'THE' exhibit in the North West... You can see Part 1 of our photograpic coverage and also some video footage of the 2014 show that we have taken by clicking onto here now! More will be added to next week's edition as well. Roll on 2015, as we cannot wait to see what is install for us all next at the Rally!
| | | |
| --- | --- | --- |
| | Click on to read on! | Click on to read on! |
B.O.A. 70th Anniversary DVD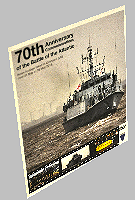 THE video footage we have taken at the 70th BOA events this year in Liverpool has now been fully edited is available to buy, on a DVD, from our Online Shop, on Mersey Reporter very soon. For each DVD sold, £3.00 will go to the Liverpool's Lord Mayor's Charity Appeal. (Registered Charity No. 229539) At this stage we can only do UK postage options, but if you are outside the UK, you can still order copies, but only via emailing us:- news24@merseyreporter.com with your FULL address and we will get back to you with a postage cost and a payment link, should you wish to continue.

KEEP up-2-d

ate




with our free daily news emails.



Are you subscribed? Si

g

n

u

p

today

to

our daily email news service via... Formb

y

-

Re

p

orter

.com



If you subscribed you can keep in up-to-date with what's going on in and around Merseyside. It is free and we do not send out massive amounts of emails. Your email is kept under the UK's Data Protection Act, so you can be sure that you will not have problems.
...HAPPY BIRTHDAY...
Happy Birthday to Dasha Ibrajeva from all your family.
If you have someone you want to say happy birthday to, for free, then use the email address below to send us the names you want us say happy birthday to, and/or a photograph. Email us today!