Southport set for Spookport 2016
Photograph by Patrick Trollope.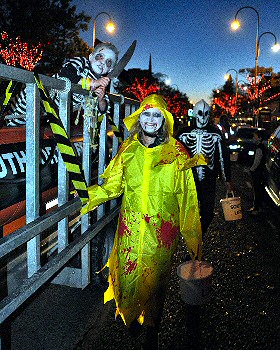 AS British Summer Time comes to a close and the nights get darker, Halloween approaches and Southport is about to be transformed into Spookport, once again. Southport's unique Halloween Festival runs over 22 October to 28 October 2016, with the Town's businesses and community running spooktaular events. But some also do amazing events on Halloween Night as well! Don't miss what's going to happen at both the Fox and Goose as well as Leo's Bar in the Town Centre, for example...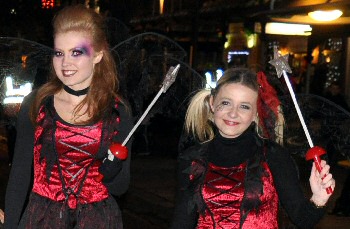 Though out the last week of October, Southport Pleasureland hosts it's annual Happy Halloween spectacular.... The Atkinson theatre and Arts Centre, for their annual Kids Fest.... Plus for adults who want to go ghost hunting there is the Haunting at Greenacre... Other fun includes spine tingling Terror Tours... And that's just the start of the events!
The Spookport section of the event ends with a parade on Friday, 28 October 2016, from 6.30pm. It will snake along Lord Street, with dancing and spectacular performances and other ghoulish goings on... This is not to be missed!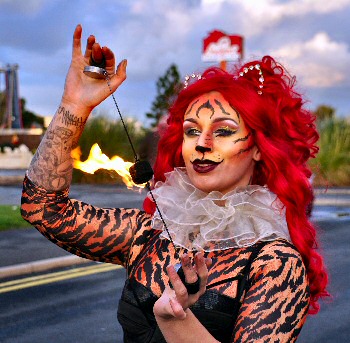 Phototherapy cabinets shine healing power of light
Photograph by Patrick Trollope.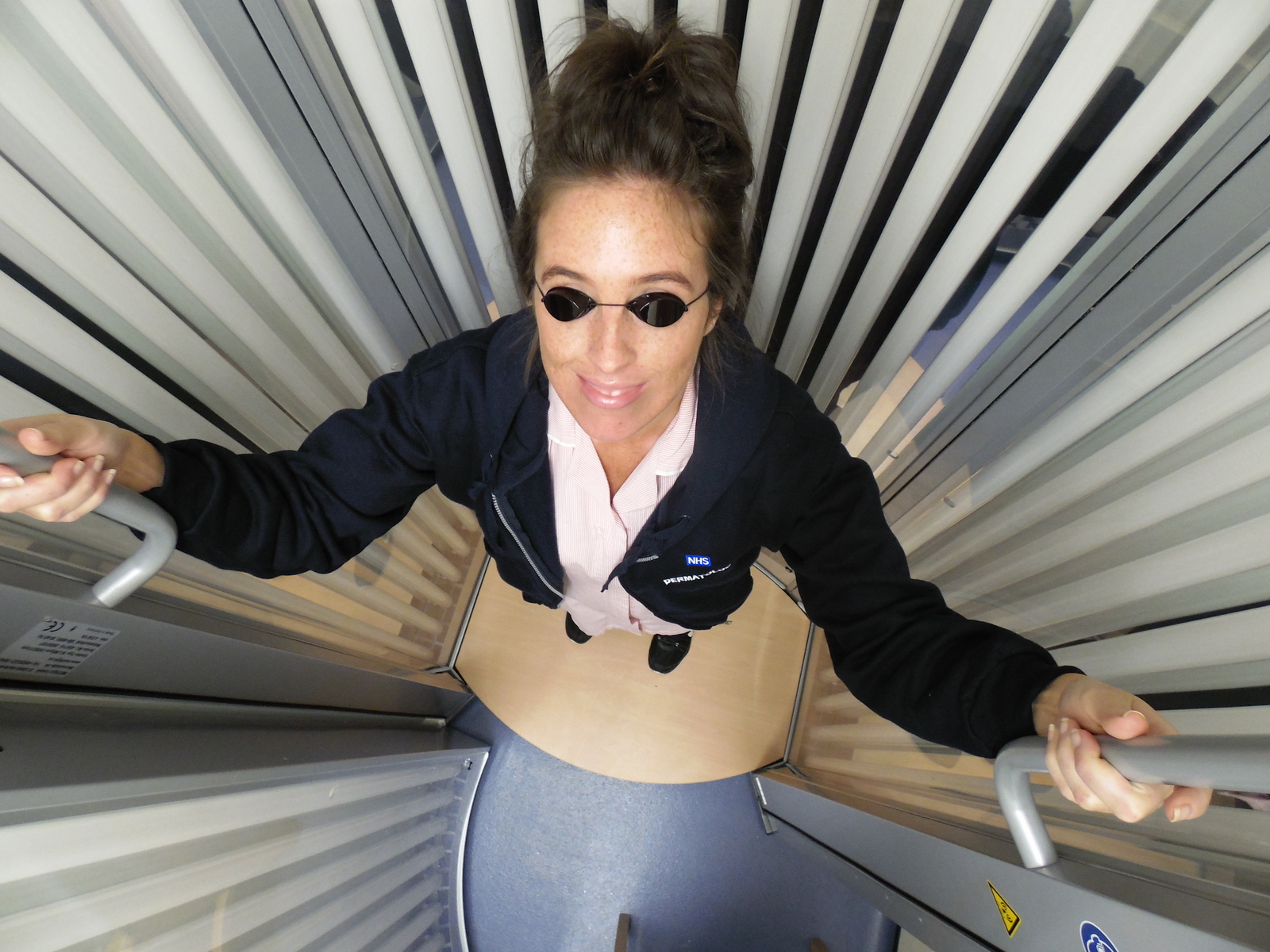 THEY may look like sunbeds but these are new phototherapy cabinets which heal rather than tan the skin. Southport and Ormskirk Hospital NHS Trust has installed the cutting edge equipment at its Dermatology unit in Ormskirk. The walk in cabinets emit UVB rays which help patients with skin conditions such as psoriasis and eczema. The unit, which sees around 20,000 patients a year, underwent refurbishment over summer and the new cabinets are already proving popular with patients. Staff nurse Lauren Penn said:- "We are one of the 1st trusts in the UK to get these new phototherapy cabinets. The UVB rays heal a variety of skin conditions. They penetrate the skin and heal from the inside out. We have already seen an improvement in skin conditions for patients who are using the new cabinets."

The amount of time patients can spend inside is strictly monitored. It can range from 25 seconds to five minutes. Ultraviolet B (UVB) phototherapy uses a wavelength of light that is invisible to human eyes. Dermatologist Dr Aamir Memon added:- "We strive to offer the very best dermatology care to our patients. We want to become a centre of excellence for psoriasis in the North West. By replacing old phototherapy machines with state of the art equipment, we have moved a step closer to this aim. Apart from psoriasis, phototherapy is an option for patients with numerous conditions such as eczema, acne, generalised itching, and other inflammatory conditions."

Dermatology at Ormskirk hospital also treats people who suffer from acne and oversees minor skin surgery, allergy skin patching and photodynamic therapy. The team also carries out skin cancer reviews.