Police get suspect in though attempt abduction of a child ends after chase through Sefton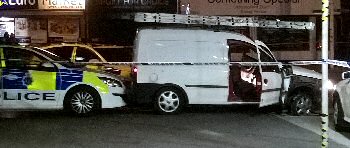 THE incident started after a member of the public, who reported that they had seen the driver of a small white van approach a teenage girl in the Litherland. The girl had walked off from the van, but the driver then started to drive slowly around the area.

We are told by Merseyside Police that after the call a Police Patrol was sent to the location just after 7.30pm. Merseyside Police told us in a statement that:- "The Patrol spotted the van, which then rammed a Police Car and drove towards a Police Officer at the roadside, before being driven off at speed, down Hatton Hill Road, Litherland, towards the roundabout. Thankfully the driver of the patrol car was uninjured, but shaken up following the collision."
Merseyside Police went on to say that:- "The car was spotted by another Patrol Car a few minutes later and a pursuit took place through Formby and Southport. At times, the driver of the van was seen to drive on the wrong side of the Formby Bypass, in addition to driving the wrong way around numerous roundabouts, in the face of oncoming traffic. Stop sticks were successfully deployed to stop the car and at around 8.15pm, when it came to a stop outside the Southport Merseyrail Station, on London Street, where the driver was arrested."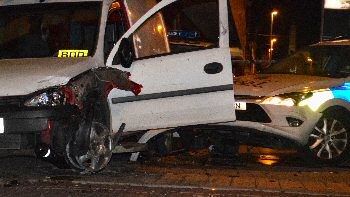 Following the incident the Force has received a call from a member of the public whose car was damaged by the offender's vehicle. Merseyside Police Officers have also been contacted by the family of the teenage girl, who was approached by the male.

We are informed that the driver was Robert Case, from Huyton, aged 35. He was charged with attempt abduction of a child, attempt assault, dangerous driving and failing to stop for Police, and has since appear at South Sefton Magistrates Court, on Tuesday, 25 October 2016.

Anyone who has any information which may help the Police with their inquiries is asked to contact Sefton C.I.D. on:- 0151 7773835, or Crimestoppers on:- 0800 555 111 quoting reference number:- 0516240614.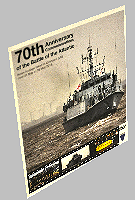 THE video footage we have taken at the 70th BOA events this year in Liverpool has now been fully edited is available to buy, on a DVD, from our Online Shop, on Mersey Reporter very soon. For each DVD sold, £3.00 will go to the Liverpool's Lord Mayor's Charity Appeal. (Registered Charity No. 229539) At this stage we can only do UK postage options, but if you are outside the UK, you can still order copies, but only via emailing our newsroom at:- news24@merseyreporter.com with your FULL address and we will get back to you with a postage cost and a payment link, should you wish to continue.