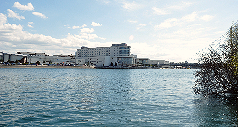 THIS is your window on past events that we have covered though out the Merseyside area, here on Southport Reporter.
Search via news headlines opposite or search for key words etc. via the Google Search Box below:-


If you want more information about the area, why not take a look at our History Section? Click on here to find out more now!
Find on this page only...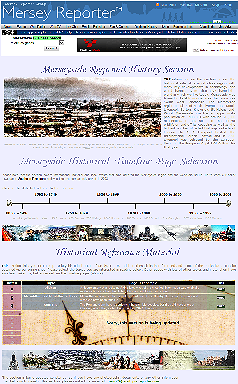 __________________

Video archive is located on the Southport TV website. to view please go to:- Southport.TV
__________________

Audio archives are being added to Liverpool Reporter, please go to:-LiverpoolReporter.com
__________________

For more information or help please go to our help page by clicking on HERE. You can also email us at news24@southportreporter.com or call on (+44) 0 1704 513 569. Your can also use Skype.

News Article Archive

Articles for July 2005


Old News Archive (Up to August 2003)
2003 Sep Oct Nov Dec
2004 Jan Feb Mar Apr May Jun Jul Aug Sep Oct Nov Dec
2005 Jan Feb Mar Apr May Jun Jul Aug Sep Oct Nov Dec
2006 Jan Feb Mar Apr May Jun Jul Aug Sep Oct Nov Dec
2007 Jan Feb Mar Apr May Jun Jul Aug Sep Oct Nov Dec
2008 Jan Feb Mar Apr May Jun Jul Aug Sep Oct Nov Dec
2009 Jan Feb Mar Apr May Jun Jul Aug Sep Oct Nov Dec
2010 Jan Feb Mar Apr May Jun Jul Aug Sep Oct Nov Dec
2011 Jan Feb Mar Apr May Jun Jul Aug Sep Oct Nov Dec
2012 Jan Feb Mar Apr May Jun Jul Aug Sep Oct Nov Dec
2013 Jan Feb Mar Apr May Jun Jul Aug Sep Oct Nov Dec
2014 Jan Feb Mar Apr May Jun Jul Aug Sep Oct Nov Dec
2015 Jan Feb Mar Apr May Jun Jul Aug Sep Oct Nov Dec
2016 Jan Feb Mar Apr May Jun Jul Aug Sep Oct Nov Dec
2017 Jan Feb Mar Apr May Jun Jul Aug Sep Oct Nov Dec
2018 Jan Feb Mar Apr May Jun Jul Aug Sep Oct Nov Dec
2019 Jan Feb Mar Apr May Jun Jul Aug Sep Oct Nov Dec
2020 Jan Feb Mar

2005-07-31 00:00:00 Government performance ratings
IN the performance ratings issued today by the Government, Southport & Ormskirk Hospital NHS Trust has been awarded 1 star out of a possible 3. This is a drop of 1 star on last year's performance.

2005-07-31 00:00:00 DURAN DURAN STAR TO RACE
ONE of the world's most famous yachts 'DRUM' is currently making it's journey from Scotland's Rhu Marina to Liverpool's Canada Docks. The maxi yacht formerly owned by Duran Duran frontman Simon Le Bon will be moored at the docks from Friday 29 July 2005

2005-07-31 00:00:00 DVLA ACCIDENT ALERT
OVER 300,000 drivers could be risking serious accidents because they have failed to update the information on their driving documents, according to figures from the DVLA. Over 1 million vehicles with safety defects are recalled and reworked by

2005-07-31 00:00:00 Mission to tackle emissions moves up a gear
ENVIRONMENTAL experts in Warrington will be 'exhausting' every avenue in the quest for cleaner air, as part of a major blitz to beat bad vehicle emissions. A 'Testing Team', involving Council officers and police officers, will pull over random vehicles an

2005-07-31 00:00:00 TAXI DRIVERS' FUN DAY OUT FOR MERSEYSIDE'S BLIND YOUTH
BIG hatred black cab drivers swapped fares for the fairground to take more than 100 blind youngsters on a special day out. Continuing a tradition which dates back to before World War II, around 55 drivers and their iconic LTI Vehicles taxis pulled up outs

2005-07-31 00:00:00 Book Review:- "The cuckoo child"
THIS book was written by Katie Flynn and is set in Liverpool in the 1920's, this nail biting story tells of a young girl named Dot who during a childhood game of relievio with her friends accidentally overhears a conversation between to men discussing a

2005-07-31 00:00:00 YES... SEX SELLS! ASDA ROLLS BACK PRICE OF CONDOMS!
MOST know the saying "Sex sells", well for ASDA this year it really does... yes with the summer holiday season now well under way, and in a bid to get more people practicing safe sex to combat the rise in sexually transmitted infections, ASDA announced

2005-07-31 00:00:00 CHIQUITO BRINGS 35 JOBS TO SOUTHPORT
CHIQUITO, Britain's biggest Mexican Grill & Bar Company, has chosen Southport for its newest restaurant in a national roll-out programme. The 135-seater restaurant, expected to create 35 jobs, will open at Ocean Plaza Leisure on Monday 1 August. It will

2005-07-31 00:00:00 New Pier Tram arrives in Southport
THE new Southport Pier Tram has arrived in the resort. It will now undergo an initial period of testing before being officially opened to the public. The 100-seater all-weather vehicle will link the end of the UK's second longest Pier and the Ocean Plaza

2005-07-31 00:00:00 Fantastical Tales at Formby Open Air Theatre by Mad Dogs and Englishmen
THE National Trust at Formby are offering a summer boredom buster with a difference on Wednesday 3 and Thursday 4 August. The normally serene setting of the Squirrel Reserve will be host to a special dramatic production by the Mad Dogs and Englishmen Thea

2005-07-31 00:00:00 BECKS AND BLAIR CELEBRATE FOOTBALL BIRTHDAY
FRESH from their success in helping to win the Olympics bid, The Prime Minster, Tony Blair and England Captain, David Beckham, have teamed up again to celebrate the 5th Anniversary of the launch of the Football Foundation, the UK's largest sports charity

2005-07-31 00:00:00 SUMMER MADNESS!
KIDS driving you crazy? Now parents have the chance to give their children 2 days of festival fun...absolutely FREE! 2 days of holiday happiness are just a week away as Liverpool's Children's Festival puts the finishing touches to its packed programme of

2005-07-31 00:00:00 New ID checks for young-looking drinkers
RESEARCH reveals half region's youth are regular illegal drinkers. A MAJOR crackdown on underage drinking in Warrington gets underway today as new research reveals that 53% of local 14-17 year olds illegally drink alcohol each week.

2005-07-31 00:00:00 Diana Ross loves Liverpool
SOUL legend Diana Ross has hailed her appearance at the Liverpool Summer Pops this month as one of the best of her 44 year career, describing the Liverpool audience as 'incredible'.

2005-07-31 00:00:00 MERSEYSIDE HEROES SELECTED AS BRITAIN'S TOP LIFE SAVERS IN NATIONAL BRAVERY AWARDS
A Search and Rescue Team from Merseyside Fire and Rescue Service, who saved 165 people in the recent Carlisle floods, could be on its way to 10 Downing Street to be congratulated by the Prime Minister after reaching the National Shortlist of the annual Vo

2005-07-31 00:00:00 PAINT DONATION PUTS GLOSS ON CHURCH PROJECT
A

2005-07-31 00:00:00 Careless dog owners pay the price or lose their pets
HIGH numbers of stray dogs are causing concern for the Council after more than 450 strays were collected last year alone. Worrying figures reported by the Council's Dog Warden Service show that between 2004 and 2005 some 651 service requests for lost and

2005-07-31 00:00:00 Local Man Scoops June Prize
A local man, Steward Ellett, has been named monthly winner of the Nature and Environment category in the Panasonic Batteries Amateur Photographer of the Year Award 2005.

2005-07-31 00:00:00 CULTURE CITY SEEKS CHINA BOOST
MILLIONS of tourists from China are being targeted by Liverpool as it seeks to capitalise on the UK's new status as a must-see tourist destination. Next week Liverpool will host the first official tourism delegation from China to the UK, with preparations

2005-07-31 00:00:00 Warning over new 'get rich quick' scam
WARNINGS are being raised by Warrington Trading Standards about a new 'pyramid' scheme springing up in areas across the country. The get rich quick pyramid scam, known nationally as 'Deaf Hearts' but the name could change, can have potentially disastrous

2005-07-31 00:00:00 Summer Challenge for gifted and talented pupils
GIFTED and talented pupils from all corners of Warrington are to take part in 2 special challenges during the school summer holidays. The 'Summer Challenges' will see gifted Year 6 and 7 pupils from schools across the borough taking part in the two event

2005-07-31 00:00:00 Rubber and Fetish Wear In Havana!
SOUTHPORT official Number One Night Spot, Hovana, continued it themed nights on 23 July with a Rubber, Fetish and PVC night. The night was well attended mainly by the ladies who came out enforce, but the lads, not only got a treat to seeing a mass of

2005-07-31 00:00:00 The North West Historic Motorshow
THIS years Motorshow was held yet again on Victoria park over 23July to the 24 July. Despite the bad weather, hoards of car enthusiasts turned to see a massive display of motor vehicles of all ages, shapes and sizes. The event had hundreds of vintage, v

2005-07-24 00:00:00 GRADUATION SUCCESS AGAINST ALL ODDS
A Merseyside woman who graduated from Edge Hill College of Higher Education with a degree in English, despite being diagnosed with a terminal illness during her final year of study. June Cave, 42, from Netherton who battled against the odds to complete

2005-07-24 00:00:00 Ken Dodd to open new gallery and exhibition:- 'How to Build a Boat'
LIVERPOOL born comic legend Ken Dodd will open a brand new gallery and interactive exhibition, 'How to Build a Boat', at The Boat Museum, Ellesmere Port on Tuesday 26 July at 11am. Andrew Miller, MP for Ellesmere Port and Neston, will also be speaking at

2005-07-24 00:00:00 Salesmen targeting vulnerable and elderly
DOOR to door intercom salesmen are continuing to target vulnerable elderly residents in Warrington. The latest being a 90 year old lady. Warrington Trading Standards are warning residents to be on their guard following a number of reports of a salesman

2005-07-24 00:00:00 Charlton Launches Photographic Competition to Find Photographer for Miss England 2005
THE Charlton Company, see:- thecharltoncompany.com, are a specialist communications, technology and media business, today announces a photographic competition based around its sponsorship of The Model HQ Photographic Award at the 2005 Miss England finals.

2005-07-24 00:00:00 AIR AMBULANCE FLIES IN A NEW FULL TIME PARAMEDIC FROM MERSEYSIDE
HE North West Air Ambulance (NWAA) has recently appointed Lee Winterbottom from the Wirral as 1 of 3 new airborne paramedics. Lee, who joins the NWAA from Mersey Regional Ambulance Service as a full time paramedic, began his career as an Ambulance

2005-07-24 00:00:00 DESTINATION LIVERPOOL
YOUNG and old are joining forces to capture Liverpool memories in an exhibition, then breathe life into them with a performance. Destination Liverpool looks at the past experiences of older people who will produce an art exhibition, while young people

2005-07-24 00:00:00 Atkinson art Gallery Print of the Month Talk
THE talk will be on Friday 29 July at 12:30pm where Jo Jones will be giving a talk about the painting called "Mother Goose" by Paula Rego.

2005-07-24 00:00:00 10 out of 10 for city's parks
LIVERPOOL'S parks and gardens have been awarded TEN of the highest environmental accolades. 10 of the city's parks and gardens will be able to hoist the prestigious Green Flag award, which has been awarded to them by the Civic Trust. The city has received

2005-07-24 00:00:00 STARs from Liverpool, St Helens and Prescot shoot onto short list for national award
LOCAL STARs who work in post 16 education and training are celebrating their success today, as the short list for the national STAR Awards has been announced. Mike Scanlan, study support team leader for learners with impaired vision and Ann Johnson, Team

2005-07-24 00:00:00 MOTABILITY OPERATIONS LAUNCHES SUMMER SPECTACULAR
MOTABILITY, the leading car scheme for disabled people, and its network of car dealers, have developed a diary of dealer events throughout summer 2005. Motorists in South Wirral can enjoy a Honda Family Weekend at the Two Mills Honda Dealership on

2005-07-24 00:00:00 Keeping up with childhood
Whizz-Kidz, a national children's disability charity has launched its first awareness campaign, "Keeping up with childhood" in the UK, which will run throughout July and August. The charity is aiming to raise awareness of the importance of independent

2005-07-24 00:00:00 READING GROUP SHORT LISTED FOR PENGUIN / ORANGE READING GROUP PRIZE
CROSBY Reading Group in Liverpool is 1 of 6 reading groups to have been short listed for the Penguin / Orange Reading Group Prize in association with Ottakar

2005-07-24 00:00:00 FUNDING A BIG STEP FORWARD FOR HEALTH
BIG steps are being taken to improve the health of the male population in north Liverpool, thanks to a cash injection from a leading bank. A

2005-07-24 00:00:00 HEWITT PRAISES HEALTHCARE ASSISTANTS, THE 'UNSUNG HEROES' OF THE NHS
NHS staff with no professional qualifications will have access to learning accounts Health Secretary Patricia Hewitt said today. Announcing

2005-07-24 00:00:00 SCHOOL CHILDREN OFFERED REAL CASH TO INVEST
SIXTH form students in Liverpool are being invited to invest real cash in the stock market, with the school keeping the proceeds! It is part of a national competition being run by retail stockbroker The Share Centre, called Shares4Schools, which aims to

2005-07-24 00:00:00 Transport is a bill to high for on Cancer Patients
A hard-hitting report by the cancer charity Macmillan Cancer Relief has brought to light the huge financial burden on cancer patients who are footing the bill for travelling to, and parking in hospital car parks for their vital cancer treatment. The

2005-07-24 00:00:00 Splash out for 2005
100s of children's activities will kick off next week as part of Liverpool's biggest ever summer of fun. Splash gives children between the age of 5 and 17 an action-packed line up to keep them busy over the summer holidays. This year's programme, to be

2005-07-24 00:00:00 THE FACT IS BRITAIN A NATION OF HYPOCRITICAL
OUR UK, is it really a "Green and Pleasant Land", or it should be renamed a "Green and Unpleasant Dump...?" Yes, that is correct, a green slimy and moldy dump if current trends keep happening.... It is fact of life that in the UK over 30% of the

2005-07-24 00:00:00 Older people urged to rise up against falls
OLDER people could cut their risk of serious injury or even death through falls by following some simple preventative advice, say chartered physiotherapists. Figures show 2.7 million people need hospital treatment following an accident in the home every

2005-07-24 00:00:00 THE CITY IN MINIATURE
TEENAGERS from Liverpool are displaying their designs for ideal public spaces within the city. The architects and town planners of the future have taken part in a summer of activity, supported by the Liverpool Culture Company and the Commission for

2005-07-24 00:00:00 SOUTHPORT FLOWER SHOW SCHOOL WINNERS
THE Wirral has fared well in this year

2005-07-24 00:00:00 Terrorist incidents in London
FOLLOWING the terrorist attacks in London on Thursday 21 July 2005. The Metropolitan Police Service has released the images of four suspects that they wish to trace urgently. The message to the public is not to approach these individuals but to inform the

2005-07-24 00:00:00 89 years old asks "Help Please..."
DO you remember Lord Street in the 1930

2005-07-24 00:00:00 BACTA SUPPORTS
SUPERNAN, Lynda Holmes, has bought a bike

2005-07-24 00:00:00 NOT POLITICALLY CORRECT
BLACK women have often felt ignored by cosmetic companies; they also have had trouble finding simple make-up products such as foundation, with colours that are flattering. Black women usually have sensitive, oily skin that scars easily, so products that

2005-07-24 00:00:00 Suspicious behaviour - Lance Lane, Wavertree
MERSEYSIDE Police are appealing for witnesses following a man attempting to coax a 13 year old girl into his car on Friday 15 July 2005.

2005-07-24 00:00:00 LOCAL SIDECAR RACER
TEARING around a race track at speeds in excess of 130 mph inches from the ground in all weather conditions is not everybody

2005-07-24 00:00:00 Operation Crow targets illegal sunbathers
MERSEYSIDE Police anounced on 20 July that they had issued six,

2005-07-24 00:00:00 Diabetes UK Fun Day in Formby
THIS year's annual Fun Day fund raiser for Children with Diabetes took place on Saturday 16 July and Sunday 17 July in Duke Street Park in the heart of Formby Village. The event had a large fun fair, dog show dance display, a Bear tent, face painting,

2005-07-24 00:00:00 Hub Festival 2005
(Photographs by Patrick Trollope) STUNTS galore by kids of all ages at this year's Liverpool Hub Festival at the Pier Head. The event held over 16 July to 17 July had BMX riders doing amazing tricks that would make ET's flight over the cars look boring

2005-07-17 00:00:00 Roberta Lees... Just A Normal Show Night?


2005-07-17 00:00:00 A Nation stands still
WITH flags across our nation at half mast, on Thursday 14 July the nation joined together in a two-minute silence at 12 noon to remember the victims of 7 July terrorist attacks in London. In Liverpool Rector of Liverpool Parish Church, Reverend Steven

2005-07-17 00:00:00 Design a T-shirt for Traidcraft
WANT to see your T-shirt design on the catwalk at a top London fashion show?

2005-07-17 00:00:00 FREE WEB SERVICE HELPS PARENTS FIND BABY/TODDLER ACTIVITIES AND GROUPS LOCALLY
FOLLOWING a sucessful regional trial, an incredible but simple resource for parents seeking baby / toddler activities locally and for activity providers has gone live nationally: www.busylittleones.co.uk. The site was inspired by new mum, Claudia Nicoll,

2005-07-17 00:00:00 Kids 'dig' new leisure center
YOUNGSTERS from a Liverpool school are to help start work on a new

2005-07-17 00:00:00 INTERNET POSES GREATER DANGER TO NORTHERN KIDS DURING SUMMERTIME
"Children are now equally at risk when playing indoors as outdoors" says Internet safety expert.

2005-07-17 00:00:00 Drive to make city cleaner and safer
MOVES to make Liverpool a cleaner and safer city are being stepped up following successful campaigns to combat environmental crime. The Council's Executive Board has agreed to extend an Enforcement Forum - which consists of officers who deal with

2005-07-17 00:00:00 New lease of life for the Neptune
COUNCILLORS in Liverpool are set to approve plans to restore the city's only civic theatre to its former glory in time for European Capital of Culture 2008. The Neptune Theatre was closed in June following an inspection, which found it needed substantial

2005-07-17 00:00:00 Ringing the changes
A PIONEERING new project by Liverpool City Council is ringing the changes - and it's set to eradicate the need for large mobile phone masts. Proposals are being developed to install tiny, hi-tech mobile phone antennae throughout Liverpool. The 15cm struct

2005-07-17 00:00:00
DESPITE calls to end the UK

2005-07-17 00:00:00 AGE CONCERN RESPONDS TO FASHION SOS
AGE Concern is considering a redesign of its panic alarm in response to the emergence of a growing group of older consumers determined to look fashionable and enjoy life into their sixties, and beyond. Designers were asked to develop conceptual designs

2005-07-17 00:00:00 Businesses have no time to waste to meet new legislation
FROM this weekend, businesses could be prosecuted if they fail to comply with new regulations on the production or movement of hazardous waste, says ACCA (the Association of Chartered Certified Accountants).

2005-07-17 00:00:00 NORTH WEST
WINNERS of The National Business Awards 2005, North West England Regional Finals were presented with their coveted Awards at a glittering gala ceremony at the Palace Hotel, Manchester on Wednesday 12 of July. Over 600 business leaders, press and other VIP

2005-07-17 00:00:00 CLOSE-UP ON ENDURING FAITH: Mongolian Buddhism
THE fascinating images from Mongolia, taken by Liverpool-born photographer Barbara Hind, go on display at World Museum Liverpool: Mongolian Buddhism runs from 6 August to 2 October 2005.

2005-07-17 00:00:00 TALL SHIPS DEAL FOR LIVERPOOL YOUTH TO SAIL AWAY
DOZENS of Liverpool teenagers are to get a once-in-a-lifetime opportunity to compete in The Tall Ships Race. As part of the city's preparations to host the start of the world famous race in 2008, the Liverpool Culture Company has arranged to fund youngst

2005-07-17 00:00:00 KNOWSLEY ON BOARD THE FRIEND SHIP....!
KNOWSLEY schools are the latest to climb aboard the Friend Ship, a magical project for primary aged children. The Friend Ship is a portable "ship" which sails from school to school, packed full of cultural treasure troves. It has already reached 18,000

2005-07-17 00:00:00 RIDING TO WORK IS GOOD FOR PEOPLE IN THE NORTH WEST
COMMUTING on a bike or scooter amount to 66% of all motorcycle journeys and in an age when car is the king and congestion is increasing there has never been a better time for people to take the plunge and use 2-wheels to enhance their journey to work.

2005-07-17 00:00:00 Access all areas
HORSE riders in the Thelwall and Lymm are benefiting from improved bridleway facilities along the Trans Pennine Trail following the construction of a new access at Pickerings Lane. Waste Recycling Environmental Ltd (WREN) and funding from the Council have

2005-07-17 00:00:00 GOVERNMENT FUNDED SPORTS PROGRAMMES ARE HELPING OUR PUPILS WORK TOWARDS THEIR OLYMPIC DREAMS
THE Government funded sports programmes are helping our pupils work towards their Olympic dreams, but all schools are yet to benefit from the programmes.Schools' involvement in the Physical Education School Sport and Club Links Strategy (PESSCL) has made

2005-07-17 00:00:00 Planners succeed in removing motorway signs
PLANNERS have successfully removed more than 40 signs on areas of land along Warrington's motorway network. The signs, usually displayed on trailers parked in fields and open land, have sprung up next to motorways and major roads across the country

2005-07-17 00:00:00 INTERNATIONAL BOXING AT THE DOUBLE
LIVERPOOL is set to host England V Canada boxing match on Wednesday, July 20. The City to also stage multi-nations contest from 25 July to 29 July Weigh in at Adelphi Hotel at 7pm on Tuesday 19 July. Liverpool is to stage 2 major boxing events over the

2005-07-17 00:00:00 Continued passenger growth brings 32% increase
THE number of passengers using Liverpool John Lennon Airport continues to rise. In June there was a 32% increase compared to the same period last year with an additional 100,000 passengers using the Airport. Total throughput for the first 6 months of this

2005-07-17 00:00:00 BLACK CULTURE CELEBRATES SUCCESS IN LIVERPOOL
POET Levi Tafari and former Liverpool footballer John Barnes are to help celebrate the success of a project, which improves the academic achievements of black youngsters. The Liverpool Black Achievement Project addresses the needs of Liverpool-born black

2005-07-17 00:00:00 Over 1 million owner managers could be breaking the law
OVER one million drivers are potentially breaking the law by using private cars for business purposes without appropriate insurance. There are an estimated 4 million owner-run small businesses operating in the UK, according to latest figures.

2005-07-17 00:00:00 Moan-free zone!
THE NUMBER of people making official complaints against Liverpool City Council has fallen dramatically. In its annual report, the Local Government Ombudsman (LGO) has praised the city council for its work to improve services, which last year saw a more

2005-07-17 00:00:00 Orangemans Day in Southport
THE National Order of the Orange Lodge descended on Southport for their annual parade on 12 July. The pubs all over the Town center where full and the sun was beaming out on the parades all day long. The parade was well attended with lodges from all over

2005-07-17 00:00:00 Contractor fined for demolition of listed buildings!
A DEMOLITION contractor has been ordered by the courts to pay

2005-07-17 00:00:00 Pioneering bassoon project for young musicians
TALENTED young musicians are to benefit from a unique music project being pioneered in Warrington. Warrington Music Service, funded by the Borough Council, is launching the Warrington Bassoon Project. This is the only one of its type in the country to

2005-07-17 00:00:00 Illustrated talk on archaeological dig
AN ARCHAEOLOGIST will be giving a presentation on an excavation in the beautiful village of Lymm, in the borough of Warrington, as part of a regeneration project. The Lymm's Life Project, an initiative to boost access to the natural history of the village

2005-07-17 00:00:00 Yes... Children urged to take the plunge..... for FREE!
CHILDREN and young people across Warrington are being urged to take the plunge - and enjoy FREE swimming throughout the school summer holidays! 4 Golden Gates Leisure Centres will take part in the 'Free Swim for Kids' extravaganza, which is taking place

2005-07-17 00:00:00 Primark buy 120 Littlewoods high street stores
RETAIL union Usdaw is seeking urgent talks with senior management at budget clothing giants, Primark, after the shock announcement they are to buy 120 Littlewoods stores across the UK. The sale, announced this week, finally settles months of media

2005-07-17 00:00:00 RUN IN LIVERPOOL RACE AND HELP FUND CURE
IF you are looking for the perfect way to get back into shape then this could be the event for you. The race is on to find local people prepared to run in the Liverpool 10K race later this year and raise funds for a major charity, as it continues to

2005-07-17 00:00:00 FREE GOALKEEPER TRAINING FOR KIDS!
JUST 4 Keepers organised a free goalkeeper training course on the 18 June 2005, especially for the development of girls'footbal, within the Lancashire and Southport area.

2005-07-17 00:00:00 The North West
ON Thursday 21 July, Merseyside will welcome the first attempt to walk the whole boundary of the North West . This will be part of an historic feat that everyone can join in! It was launched in Manchester, on Friday 8 July, when leaders,joined by locals,

2005-07-17 00:00:00 Police Notice to ALL BUSINESSES... BE ALERT NOT ALARMED!
THIS week Merseyside Police wish to point out to all businesses that there is no intelligence to suggest that Liverpool or Merseyside is under any specific threat. However there are precautionary measures that we can all take.

2005-07-17 00:00:00 MP BACKS SHOPWORKERS IN FIGHT AGAINST RETAIL CRIME
THIS WEEK Southport MP John Pugh (on the right in the photo) visited the Co-op's Alldays store in Southport to talk to staff about the rising level of retail crime. He is joined by (from left) store manager Paul Thorpe, area manager Russell Shaw and staff

2005-07-17 00:00:00 TWO POLICE SURGERY IN SOUTHPORT FOR THE LOCAL PUBLIC
MERSEYSIDE Police Officers from Southport will be holding two surgeries on Wednesday 3 August and Thursday 4th August, at the Churchtown Library, on Mill Lane in Churchtown and at the Botanic Gardens Cafe, Botanic Road, Southport respectively.

2005-07-17 00:00:00 Potty about Harry Potter
THE author, J K Rowling first thought up the Harry Potter character in 1990, and after the original book, 'Harry Potter and the Philosopher's Stone', was turned down by several publishers, she thought it would never get into print. It was Bloomsbury who

2005-07-03 00:00:00 Parking Plans Proposed
CHANGES to parking in Liverpool City Centre aimed a making it more friendly for businesses and visitors are proposed in a new consultation document.